hepa. Titus - unEat
16 Feb 2023 - Thorsten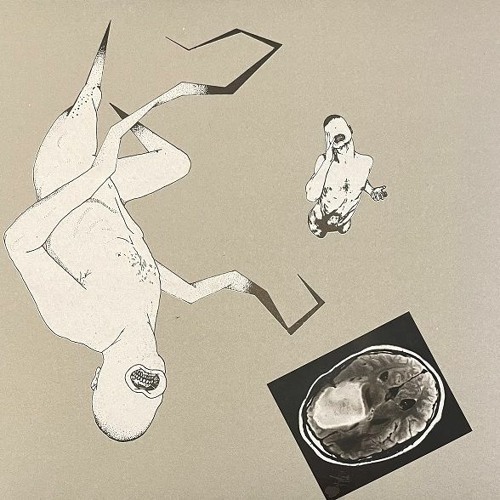 If you think Scratch Acid was a dissonant bastard band with a intelligent sense for melody and if you liked that, well, here you have you new favorite band - hepa. Titus. Those checking VoS on a daily basis know that hepa. Titus is Kevin Rutmanis' band and that this is some of the most fun and yet sarcastic records around.
Oxbow might be the best reference here, but there is a major difference between hepa. Titus and the band around Nico and Eugene: Kevin's band has a sense of humor that won't be clear at first glance, but at first listen: The first thing you hear on unEat is Kevin saying that he "uneat these sandwiches now" - he's gonna puke all over. Some people might say that that is exactly what the record sounds like - chaos, noise, indefinite elements, but also all of that somewhat fun. There are some real, unbelievable bangers on this record, for example "El Ray Vis" or "N Blew I Clean". Both tracks do not in any way resemble each other and are seemingly unconnected, but they work in the environment of all the other tracks and man, how well all tracks work. You will need to take your time to digest unEat - and I am sure, Kevin and his twisted sense of humor wanted me to come up with a paradoxical line like that. Believe me, this record has more twists and turns than many Math-Core bands and yet it feels like a magic carpet ride on the possibilities of sound!
unEat can be pre-ordered via the Rock is Hell label from Austria and if you want to know even more about Kevin, unEat and his other record to be released tomorrow with his friend Trevor Dunn, just listen to our detailed interview.