The Holy Circle - Don't Disturb my Waking Dream
29 Jan 2023 - Dan D.
Dreampop | Shoegaze | Deathbomb Arc | Release date: 11 Nov 2022 | Favorite song: Anne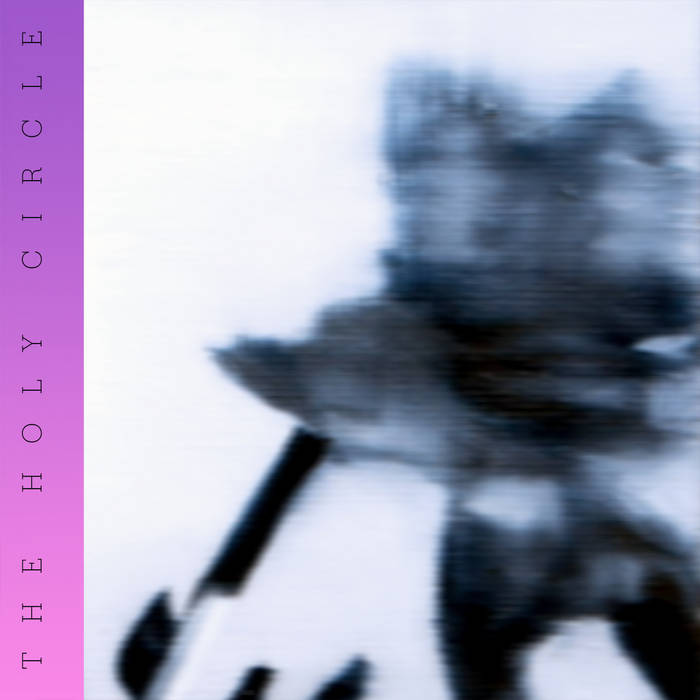 I've been increasingly drawn to Dreampop and Shoegaze over the last couple of years. As I've grown older my tastes have moved away from the more 'in your face' ferocity of Extreme metal and Hardcore and I have become much more contemplative and introspective. There's a sense of love, longing, and loss in both the fore mentioned sub-genres that I can get lost in and reminisce.
The Holy Circle is a 'heavy dreampop' quartet comprising of Erica Burgner-Hannum (Vocals/Lyrics/Synths), Terence Hannum (Guitars/Synths/Drum Machine), Rob Savillo (Guitars, Drum Machine) & Nathan Jurgenson (Drums) and Don't Disturb My Waking Dream is their third album. With this release, The Holy Circle have expanded even further into early Shoegaze territory. That said despite their obvious influences the new record is a fresh sounding one. There is no aping any other bands here with The Holy Circle carving their own unique path in well-trodden terrain.
Don't Disturb My Waking Dream is best approached as a whole rather than individual tracks to be fully appreciated, well in my opinion at least, and the very manageable 38 minutes running time also lends to this. There is a story to be told here, both through the lyrics and the accompanying short story that Erica Burgner-Hannum has written. The lyrics and narratives found within this album are "inspired by Jane Austen's Persuasion, Charles Hirshberg and Mark Zwonitzer's Will You Miss Me When I'm Gone?, the poetry of Christina Rossetti, and the Carter Family songbook". I totally recommend heading to Bandcamp and reading these in full. It absolutely adds another dimension to the release.
Musically the record has all the elements that fans of Shoegaze and Dreampop would wish for: Massive fuzzy atmospheric guitars, sublime melodies and reverb aplenty but there's also so much more to The Holy Circle's arsenal. Eagle-eyed readers will see that Locrian's Terence Hannum is a member of the band and his presence can really be felt. I've been a fan of Locrian since I first heard them many moons ago, especially the way they deploy synths and soundscapes to their work. The synth palate on Don't Disturb My Waking Dream is what sets it apart from many other releases of its ilk. There's another layer of atmosphere present which truly leaves a mark, especially for this listener.
Another stylistic choice which makes The Holy Circle stand out from their peers are Erica Burgner-Hannum's vocals. Don't expect any incomprehensible Elizabeth Fraser-style vocals or the hushed tones of Bilinda Butcher here (please note: I love both Liz and Bilinda). Erica has eschewed this common choice for the sub-genres in question and delivers something more straight forward, and less processed, with each syllable easily understood aiding her in delivering her story.
I've purposely not focussed on specific tracks for this review, which is unusual for me, for, as previously mentioned, I truly feel that Don't Disturb My Waking Dream should be consumed as a whole to be fully appreciated. I've spent a lot of time with this album in recent weeks and have really fallen in love with it. I hope many of you to do the same.
Right, I'm off for another spin so please don't any of you disturb my waking dream!