Besra - Live at R​ø​dhouse Studio
14 Mar 2023 - Thorsten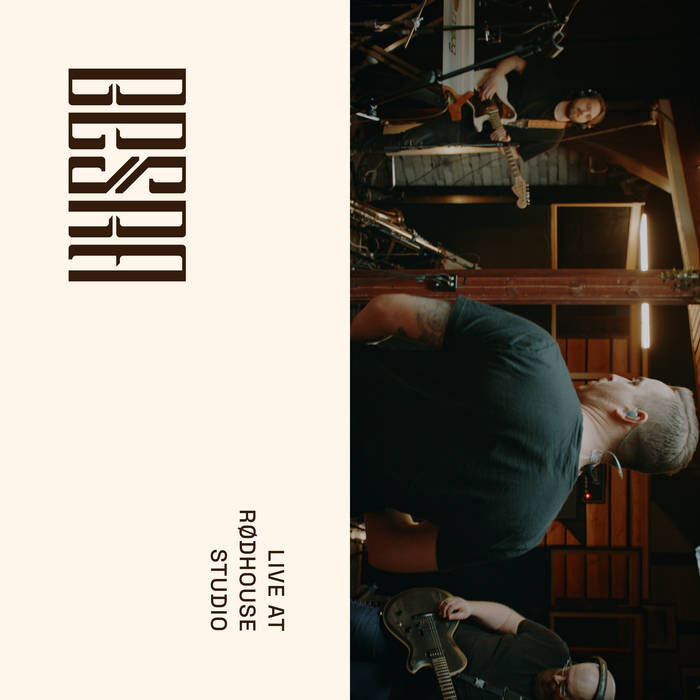 Filmed studio sessions are a difficult thing, because simply filming a band performing a few of their songs can be quite boring if nothing changes between record and studio version. Besra from Turku, western Finland, escape that trap by doing two things which should become staples for such undertakings: First of all, they rearrange one very good song, "Dwell in Gloom" and also adds parts, and second of all, they surround the track with additional intro and outro, setting the tone and atmosphere. That's the way to do it, folks!
Callisto. A name that many associate with some of the finest, most elegant yet powerful Post-Metal bands of all time, in some ways that judgment can also be applied to Besra, and maybe there is some truth to it, as Johannes Nygård was in Callisto before Besra was founded in 2015. Besra already have one full-length out, 2018's critically acclaimed Anhedonia. That record also featured the song "Dwell in Gloom" which is now the centerpiece of a new studio session, which you can watch below. This session was filmed at Rødhouse Studio in Turku, which has become something like a second home to the band. And we all know, how difficult it can be to transform a song, which has been out for several years, but this band really does the trick, by re-arranging the song and also adding a highly imaginative saxophone part, performed by Oskari Ruohonen. However, do not the band to go too soft, because the track still keeps it crunch, which is of course also a very good sign - change but not for change's sake, but for the sake of the song.
Besra did this version for themselves and their fans, as the band knows that during the last three years everything related to live performances has taken large hits by you-know-what. The band itself was hit by the 'rona like most others, as a band and as individuals. Hence, they took the idea of giving their fans something back - a filmed studio session. That they took the studio time for themselves, working on stuff, is one side of that. The other side are these twelve minutes taking a good, sharp look at "Dwell in Gloom" in all its glory. Additionally, one should not forget that Besra shows a lot of talent making that new version the centerpiece of a short suite, with two tracks not only running beside "Dwell in Gloom" but really adding a kind of uncanny atmosphere to the whole thing. The three tracks also showcase the skills of singer Hannes Hietarinta, who can do anything between soft crooning and bone-shaking screams! Therefore one has to admit: We can hardly wait for a new Besra full-length and will be keeping eyes and ears open for any new track.