Søstre - s/t
15 Mar 2023 - Thorsten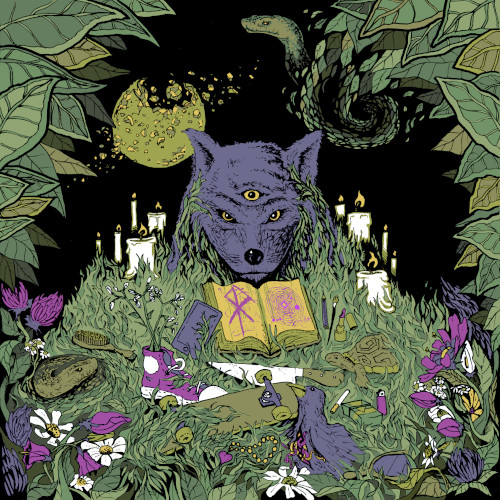 Who remembers the moment when you either first heard Turbonegro or Kvelertak? Do you remember the pumping in your veins? The sweet sweat coming onto your forehead because of all the fist pumping and booty shaking? All of that must not be lost - just listen to our premiere of the new record by Black'n'Rollers Søstre right here on Veil of Sound!
It's all right there in front of your very ears - the rush of adrenaline to the heart, when the Bergen-based quartet kicks off their record with "Svart Magi" and everyone with only a little oz. of knowledge of languages will see that the track title probably has something to do with "black magic" - enough connection to Bergen's infamous Black Metal scene? Without the need to talk about He-who-must-not-be-named we all know that this city has been an epicentre of Black Metal, but don't be fooled, Søstre do not partake in any of the cliche stuff, their music is something you can party to, dance to, drink and have fun to. Nevertheless, do not mistake it for pure fun-punk, it is not. It has all the verve, the drive and the punch necessary to be more than just a silly party band. Just listen to "En Romalder" - there is a lot of uptempo up to the point when the song takes several steps back and a nice, mellow, nearly surf-twangy guitar solo is thrown it. Much too serious to be silly, much too twangy to be Black Metal. The ferocity with which the vocals are delivered surely matches the groove of the songs.
Want to party along to some brilliant blend of Black Metal and Rock'n'Roll? Take your dosis of Søstre right here:
Make sure to keep an eye on the band's Facebook page or on the label's internet shop to find out about order options asap!