thisquietarmy X Away - Epsilon 0000 1011
13 Sep 2022 - Thorsten
Genre: Ambient, Drone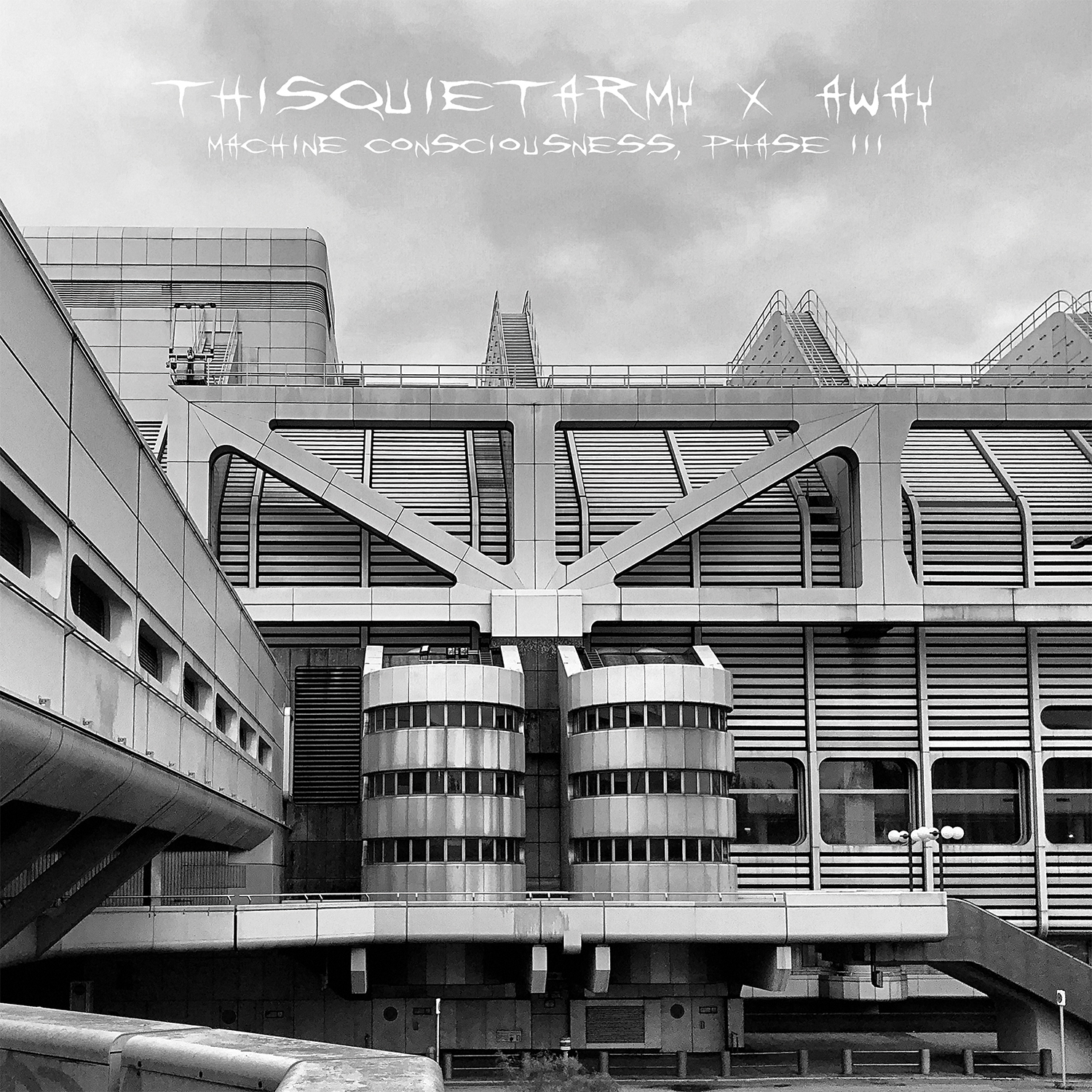 Thisquietarmy is sound miraculoso Eric Quach and Away is none other than Voivod's drummer Michel Langevin and together they form one of the most interesting collaborations you will hear on this side of the experimental and the avantgarde. Veil of Sound is proud to give you this exclusive premiere of their video for "Epsilon 0000 1011" from their forthcoming album.
Not that either of them wants to be categorized as such but their music simply cannot be placed within one genre and thus this little niche between the experimental and the avantgarde might be the only one really suitable. Quach and Langevin already collaborated before with two releases named The Singularity Phase I and II and now we get Machine Consciousness, Phase III with the "Phase" being the recurring element in the series. All three releases share their recording roots as all stem from the same recording session back in 2019. The only difference between the The Singularity-tracks and those from the Machine Consciousness-record is the fact that the latter needed a bit more adjustment in the sense of adding some trumpet and trombone overdubs as well as a few other provided by Eric and two of his live musicians.
"Epsilon 0000 1011" is the opening track of the record and it is quite vivid in itself as Michel's drumming is as close to an industrial heartbeat as one can imagine. The whole track seems to breathe in and out heavily which might also bear significance in connection to the title of the record. Maybe we are witnessing the awakening of an artificial intelligence here. If so, it wouldn't surprise me at all, as the track is so full of life. Enjoy the video and track exclusively here at Veil of Sound!
You can place your pre-order at Consouling Sounds' online store now!