Die Sünde - Strega
12 Sep 2022 - Thorsten
Genre: Post-Metal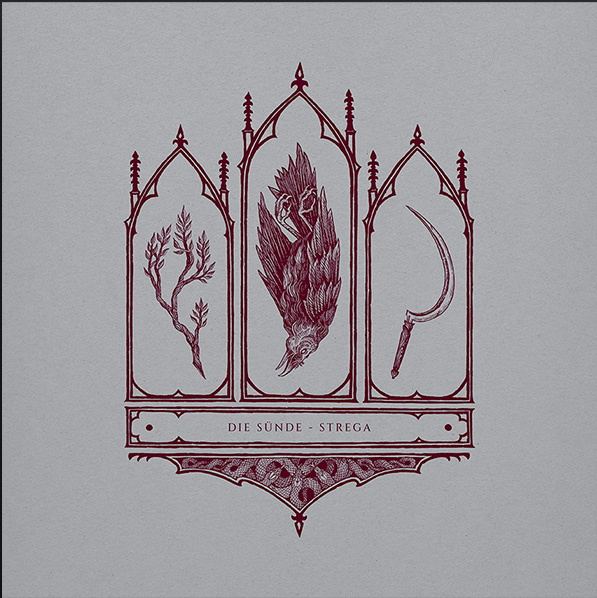 One of the strongholds of Veil of Sound has always been our love for anything post-rock and post-metal - and when we heard about Die Sünde wanting to do a premiere through us, we were more than happy, because they fit our preferences like a glove. Deep-tuned bass lines, swirling guitar opening, harsh growls and some tribal-like drumming - and that is just a few of the elements of their awesome new track, "Strega".
Track? Well, let's say "opus", because Strega, the EP, only has one track of the same name on the A-Side (B-Side will be etched), the title track with more than 20 minutes running time! And blimey, what a track it is! One that you normally would not expect from a band only together for a few years, because the utter madness of it and the perfection with which it was executed is something not quite the norm for bands only a few years in!
The EP is a shared international release by Drown Within Records from Italy, Ripcord Records from the UK and Violence In The Veins from Spain. The pre-orders will go up in two days (Sept. 14) and the release is scheduled for October 12. Be sure to grab one of these copies because the record is surely worth it - but don't take our word for it, just listen to the track!