Cemented Minds - Colostrum
13 Dec 2019 - Thorsten
I Corrupt Records | Release date: 13 Dec 2019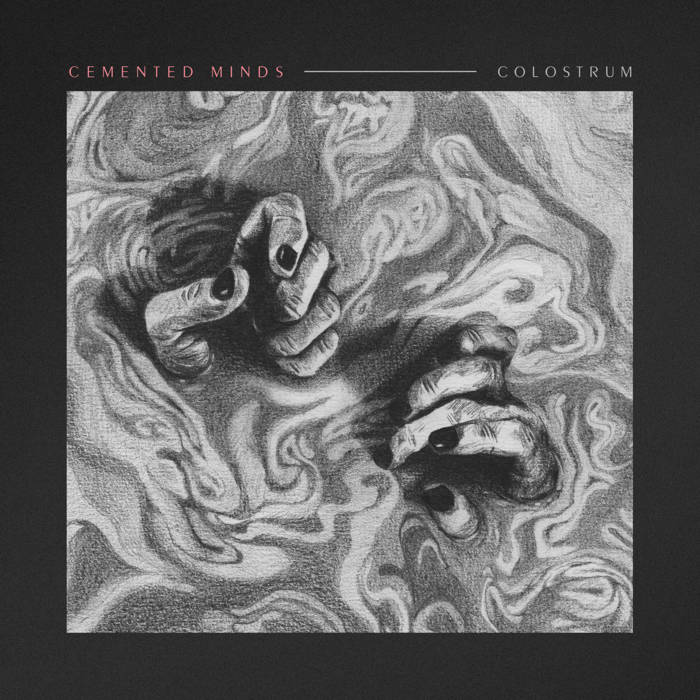 "Old ways won't open new doors." Everybody can agree on that, probably. Maybe. Cemented Minds from Caen, France, certainly will.
The fourpiece shows their willingness to walk with an open mind and ear through new doors on their debut EP which was released in Mid-December by several European labels. It is pretty remarkable that the band consists of members of former hardcore and screamo bands like Amanda Woodward or Nine Eleven because their "new door" is post-punk. Not necessarily in the classic Joy Division-sense but rather in the cocktail meshed up by adding equal measures of early Midwestern Emo like Mineral and some bass-heavy European bands like Buzzcocks or the melancholic Siouxsie and the Banshees. Their open-mindedness becomes even more obvious when listening to the well-sung clean vocals which singer Camille never showed on any of his former releases – because he had simply never tried before Cemented Minds.
Something that is clear is that "Old ways" are not necessarily negative per se – sometimes a good knowledge of your instruments and how to get the ideas you have on tape. And that is definitely the case with these newcomers, as you hear in every single note that the four have a thorough background that enables them to also perform outside their box.
Interesting is the fact that this debut sounds like straight from an 80s Brat Pack-soundtrack, with the bass driving the midtempo songs but never suffocating the crisp drums and the guitars rather playing high singles than harsh riffs; nevertheless the lyrics also display an interest in the melancholy and sadness that some of those early post-punk bands so special – gloomy but never suicidal – think about "Seems like we're on the same boat. The sinking one" (from "Mean Enough").
A new post-punk band connecting former hardcore fellows showing the shared love for the "old" genre. Their way of walking through their own new doors will be loved by lots of people who have always loved the melancholy and the drive, the anger and the fear.