Decoherence - The Future Behind Them
17 Jul 2023 - Thorsten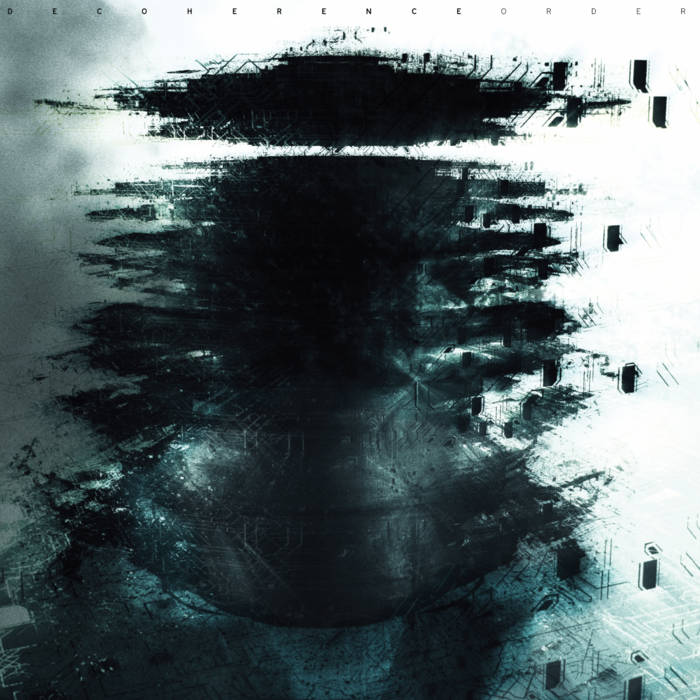 Another week another set of premieres with some surprises for all you VoSerS out there! Let's kickstart the week with a premiere for the fresh new single by UK-based Future-Black-Metallers Decoherence! "The Future Behind Them" is as futuristic and simultaneously as clean-cut as a band with that kind of soundscape can get. Give your ears a fresh clean-up to get up this morning!
Until a few years ago, I never cared too much for Industrial Metal, because to me, most of it sounded either like a rip-off of Godflesh or of Killing Joke - but there are bands which totally made me rethink that and one of them was Decoherence. Therefore we are really proud to present their latest single shortly before the release of their third full-length Order on July 28 via Sentient Ruin. "The Future Behind Them" sounds paradoxical at first but if thinking about it, might clarify that these "future people" are so far away from us, that "our future" is already "their past" - but what will that future look like? According to Decoherence and their new single there will be no need for human or humanoid life anymore. Sounds a bit like the Matrix, huh? In some way yes, and at the same time, the difference is that life as we know will not necessarily be around anymore. The last question remaining is probably - how will we be remembered? Or is there no need for that? The clean riffs, the order behind the seemingly chaotic sounds and, last but not least, the somewhat disruptive percussions really make this track stand out from so many of the wannabe-Jaz Coleman's or -Justin K. Broadrick's! Amazing stuff brought to you by your neighborhood Industrial terrorists, dig in!
You can now order Order via Sentient Ruin or via the band's own BC page and blimey, isn't that - so what'cha waiting for?!