Omen Astra - The End of Everything
03 Jul 2023 - Thorsten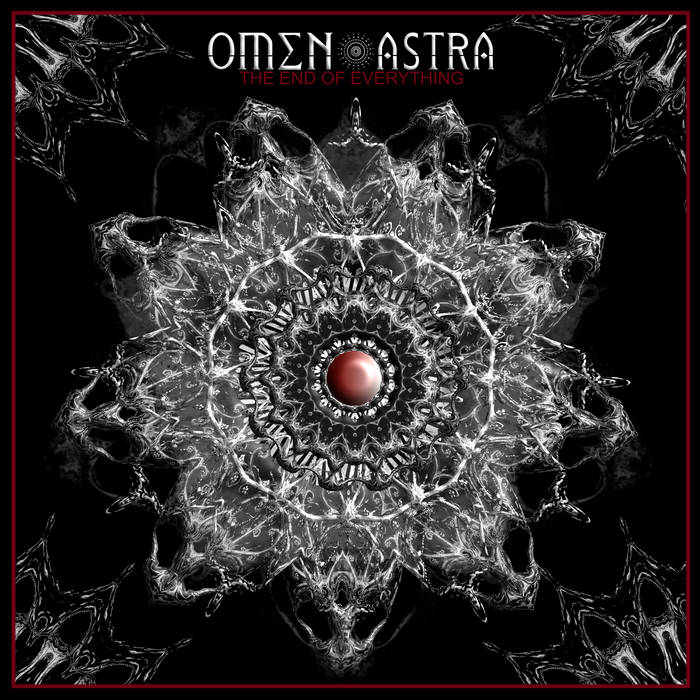 When listening to the debut EP by Canadian Post-Metal-outfit Omen Astra one might not think that the band had ties to some modern Hardcore bands like New Day Rising, Spread the Disease or The Black Maria. Those are just three bands that some of the band members mingled in before forming Omen Astra and releasing some might debut songs. Strong enough for us to talk to give it a review and talk to mastermind Dave Buschemeyer about the record and the band's inception.
The record surely shows its roots in Blackened Post-Metal infused Metalcore early one because where regular Black Metal tracks would make way for some mighty blastbeats, the songs like the opening couplet "Breathe into the Wave" & "False Gods" likely rely on some heavy powerchords from the bass mixed with some rather slow but heavy drumming. The highlight of the record are surely the next two tracks, "Who's Been Painting My Roses Red?" which might have fit on some records by Hum (think of You'd Prefer an Astronaut) or Cave-In during their Antenna-era. Other influences might have been Neurosis - just notice the sheer amount of field recordings on the record, as Dave reminds me during our interview. The fourth track "The City That Burns" shows some of the Neurosis (and Jarboe) influences even a bit clearer by mixing fragility and strength very nicely. Additionally it shows the vocal qualities of the record very well, as it involves three different vocal lines between Black Metal-influenced screams, Metalcore shouting and also some exhilarating clean lines in between.
There are many little things that show one of the strengths of Omen Astra - these are experienced musicians, who know exactly why they are doing it and even more important how to do it! If you are searching for a good palate cleanser in between your sessions which is very self-aware and self-depending then this record is perfect! It does exactly what it wants to do, it is really well-crafted and it has a lot of depth without pulling you down! Dark Blackened Post-Metal meets Metalcore-ish structures with a mighty vocal delivery and some really strong riffs!
You can also order your copy of The End of Everything via Moment of Collapse webstore and if you want to find out more about the record give our interview a listen.