Monosphere - Friends & Foes
17 May 2023 - Thorsten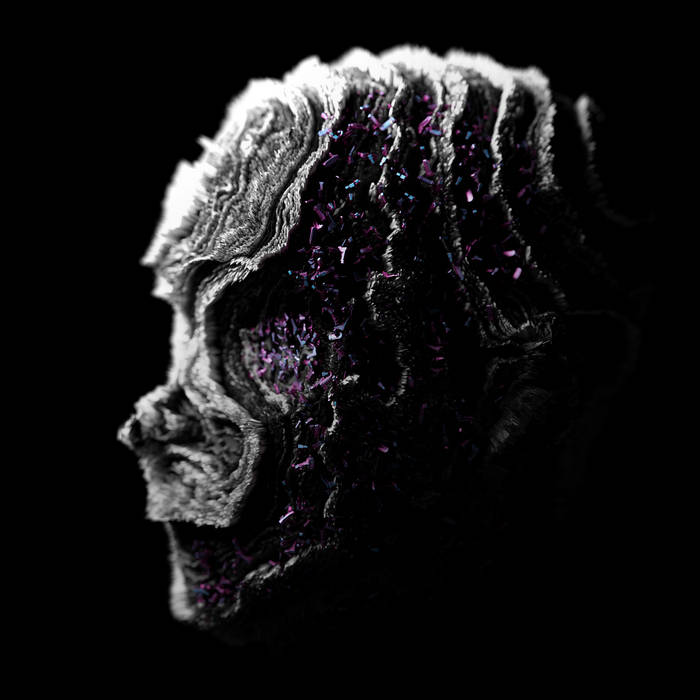 Monosphere want to make the wait for their next album a little lighter on all of us and therefore they agreed to letting VoS handle the premiere for their new single "Friends & Foes" which features Mirza Radonjica from Siamese - this is as much Avantgarde Metalcore as it is Blackened Post-Metal! Fortunately Rodney also spoke to us and talked about the new song, their recent live experiences and their hometown of Mainz. Enjoy!
Rodney, you have a new single out today – when can we expect the new album?
We do have a vague date lined up, but being brutally honest: we'll need to see how the first single works and if there's a need for amending our release plan and strategy. But, if everything goes well, we decided to go for the most fitting season for our style of music (in my opinion) and have something ready this autumn.
Can you describe the writing process for this record? Who contributed what?
Most of the record was written by myself, while our bass player Marlon also contributed to some tracks and there's two tracks that were mainly written by himself, which is something completely new since The Puppeteer was fully written by myself. Of course anyone in the band brought in his own style and ideas of playing parts when we were recording it in the studio. Speaking of the writing process: I was in some kind of creative rush, just after we released The Puppeteer. I haven't written anything for a year or so, but somehow had two creative weekends that I can't really remember. All I know is that I was super focused, spending most of the weekends in front of my desk and just writing it all down. It took some time to combine all the ideas and intertwine them with the tracks that came from Marlon, but in the end the songwriting process was quite quick and focussed. We didn't even plan to come up with a new album that fast, but it just happened and felt naturally.
Would you be angry if I described the track as an ode to early Metalcore?
Not angry at all. I mean there's a reason why we picked "Friends & Foes" as the first single after the release of our debut album. We're coming from a Metalcore background and I was heavily inspired by bands like As I Lay Dying, August Burns Red among others when I was younger. For myself, the track captures an early 2010-Progressive Deathcore vibe, similar to the early days of The Contortionist with some old-school BTBAM riffing - all of these bands having some kind of Metalcore essence in their roots as well. So I can totally live with our track being an ode to early metalcore, as it's also one of the rather streamlined songs in our Œuvre.
Which (other) influences did you have during the creation of this record?
During the writing process, I was personally influenced by many dark sounds. Having attended Soulcrusher Fest in 2021 (which was the first real big show for me after the pandemic break) with Marlon, I regained my fascination for dark and spooky music. Records I've listened to a lot in these days were Imperial Triumphant's Alphaville, LLNN's Unmaker, Primordial Arcana from Wolves In The Throne Room, Noktvrn from Der Weg Einer Freiheit for example. There are probably many more, but those somehow capture the dark aspects that I wanted to bring into this new music. Of course BTBAM's Colors II also was some source of inspiration among other great records that dropped in 2021.
You had the pleasure of sharing the stage with several big names – is there one which influenced you the most?
Having played two shows with Imperial Triumphant recently was a great acknowledgement for me personally. They haven't influenced our sound directly, but really pushed me to try out more and to think beyond what we can do. On the new record there are some parts that would probably not exist the way they are without Alphaville. Apart from this, having supported The Ocean was a very very big milestone, as they were one of the three bands that tickled me to start writing music for a project that was going to be Monosphere. So we somehow met ⅓ of our makers already, haha.
There is something in your sound that seems to appeal to many bands – is that something that you can recognize as well?
Absolutely! We love to create one sphere out of many influences (that's actually where we got our band name from) and as we are enthusiasts about music in general there's always small portions of elements that might appeal to different tastes. Sometimes I have the feeling that it's super hard to not have a streamlined sound, but in the end we get to support most of our favorite bands. I mean: we can play with The Dear Hunter, who play prog rock, when having a show lined up with Avantgarde Black Metal bands such as Imperial Triumphant, Post-Metal acts like The Ocean and it also works when supporting bands like END that come with an abrasive Hardcore sound. The reactions showed us: it all worked out (so far) and people were enjoying it. I think that's really cool and one of the things that are the most fun about this band and our music.
How are you planning to spend the rest of 2023 – any plans of a tour?
We do have some great summer dates lined-up alongside idols like The Dear Hunter (I'm not ready for this, as they are in my Top 5 bands and influenced me a lot when it comes to orchestrals), Napalm Death, Attila and some more bands. Our biggest cornerstone event being Euroblast, we're currently trying to get more shows in and make a routing work. Let's hope the new single will get us some attention and people will help us in getting around!
If you could choose – which two or three bands would you love to go on tour with as a supporting act and why?
I'd love to support BTBAM, for the reason that they brought me into Prog-Metal and are the number 1 reference band I would describe our music with. Second would be Cult Of Luna, as they did the same for me with Post-Metal and a number three would be Agent Fresco, as I simply love their music and can't wait for them to return to the stages. I think that would create an incredible evening where we'd fit perfectly in.
The scene in and around Mainz seems to be vibrant at the moment – which other bands should we check out?
We do have a lot of old-school metal bands in Mainz. Personal favorites are Nocte Obducta Nocte Obducta and Agrypnie, who've both been very important for the German (Post) Black Metal scene and All Its Grace being city legends when it comes to Melodic Death Metal / Metalcore. Apart from this, new names came up, such as Horresque (Blackened Death Metal), our friends in Leyka (Metalcore) among others. Three of the band members also play in other bands: Human Entropy, Accvsed (both Metalcore) and Evergrove (Hardcore), so make sure to check them out as well!
When in Rome, do as the Vandals. When in Mainz – what places to visit and to check out?
I always love to show strangers the cathedral, the old town, especially Kirschgarten-area. Apart from this the city park is very beautiful and there are some hidden gems within the city. Also the Rhine-area is quite nice in summer!
Thanks for taking your time!
And for all of you - enjoy Monosphere's new single right here as a Bandcamp link or as the video version beneath:
If you wanna experience Monosphere live on tour, go check out these tour dates (you might even spot Sebastian behind the mixer at some):
19.05. – Musikbunker Aachen, w/ Napalm Death
20.05. – Lower Tuned Fest, P8 Karlsruhe
30.06. – Legend Club Mailand, w/ The Dear Hunter
12.07. – Mergener Hof Trier, w/ Attila & Polar
13.07. – Rock At Sage Berlin
29.09. – 1.10. – Euroblast Festival Köln
01.12. – Lila Eule Bremen, w/ Maelfoy