Butsenzeller / ZOOL. - Humanity / Empathy
22 Sep 2022 - Thorsten
Genre: Experimental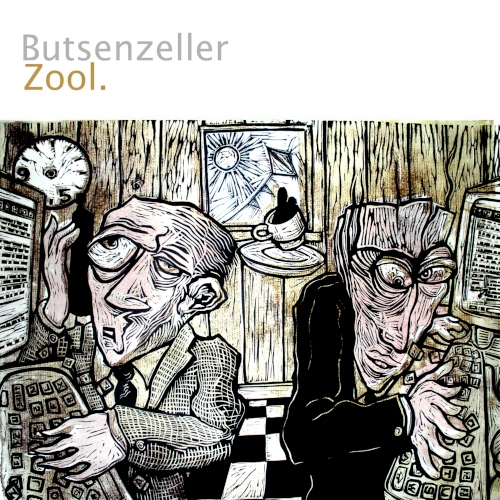 We have one more premiere for you, wait, did I say one? Well, actually it's two, but from the same album! So we give you two videos for the upcoming split release by ZOOL. and Butsenzeller. Who? Oh, just two highly interesting artists from the thriving Belgian music scene, who represent the electronic side of things and thus just another perspective on the question "Is Consouling Sounds maybe the most interesting label in the world right now?" We don't say Yes of No, but we also don't say Yes or No.
ZOOL. is the solo alter-ego of Gerry Vergult who mainly touches six strings and electronics. Butsenzeller is the nom de plume of Geert Budts with predominant drumming activities in past and present in such bands as. Their mutual love for atmospheric disturbances turned out to be extremely compatible and that results in a real joint venture album that contains 10 instrumental musings about humanity and their empathic (in)ability, which wonderfully form an emotionally charged cinematic whole. Butsenzeller does this mainly through drums, percussion, electronics and bass. ZOOL., with guitar, electronics and in this case also with Butsenzeller on drums. They did the recording and production each in their own home studio, but it was quickly transported back and forth on the digital highway. Needless to say they each remixed a track of each other too as a Bandcamp exclusive bonustrack.
Highly addictive tracks both spun around remarkably fresh or rather unheard of beats, that's a sign for both. If you would like Mouse on Mars with a bit less chaos, then these two artists are surely to your liking. And so, for now - enjoy the two clips and use the pre-order link below!
You can now place your pre-order of for this mighty interesting release at Consouling Sounds' online store!