Innerwoud - Furie
20 Sep 2022 - Thorsten
Genre: Neo-Classical, Ambient, Drone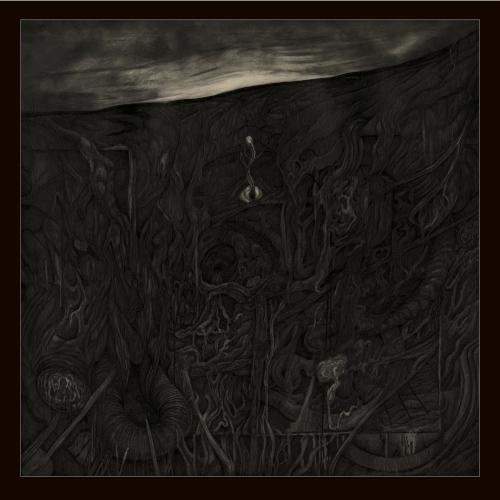 Deep resonating body, four strings, long neck, no plugs: A classical double bass is a wonderful instrument whose tones can spread warmth and fear at the same time, or melancholy and joy – all these contrary feelings. A real master of that instrument is Pieter-Jan van Assche, a Belgian musician who gave us the opportunity to present Furie, the new album under his project moniker Innerwoud in full for you tonight!
Pieter-Jan has been active in the Flemish scene for quite some time now, and has collaborated with various world-class projects like BARST, Karen Willems or Treha Sektori and has also released solo records as Innerwoud. His works are usually signified by the rich tone of his instrument which he uses to create atmospheres somewhere between Highlander and Blade Runner, which is of course a sign of great variability.
His new record Furie is already up for pre-orders at Consouling Sound and the record is really furious. When listening to the opening 14-minute-opus, even those who are not into classical or neo-classical music will totally understand why he calls the track "Raseri" which probably translates to something like "frantic" and especially the end of it is as angry as one can get with such a wonderful instrument. Pieter-Jan uses the double bass to create drones which we usually know from guitar players but the sounds he gets out of it are not unlike those of drone specialists SunnO))) or also post-rock acts like Godspeed You! Black Emperor. Sometimes one even has the feeling of hearing something by Wardruna, as some of the tracks have a pretty "Scandinavian" feel to it, like for example the second track "Marsyas". In these moments one can feel the windswept coast of Flanders, with the wind blowing through the reefs and over the sand on a harsh autumn afternoon.
The third track "Kijm" is somewhat of a midtempo thing because here he exemplifies how you can use his classical instrument for a rhythm, when he repeats a certain pattern for more than 150 seconds and only then lets the bow sweep across the four strings to become a warning melody in a modern Sci-Fi-movie. I could completely imagine this to be a haunting score for another Blade Runner-sequel. It would surely make for a somewhat more foreboding and scary moment in such a movie. Maybe one should remind Villeneuve to call Pieter-Jan for the second part of his Dune-remake?!?
All in all, one can say that this record is surely something for people who love neo-classical music BUT everyone with a knack for dark drones, elegant bass-lines, hauntingly arranged melodies and simply wonderfully composed music should be able to enjoy Furie! And therefore we are proud to give you this premiere and hope you enjoy the record as much as we do! Leave some feedback, which movie you can envision this to be used for!
You can now place your pre-order of Furie at Consouling Sounds' online store!