Interview with CELESTE
06 Apr 2022 - Jonas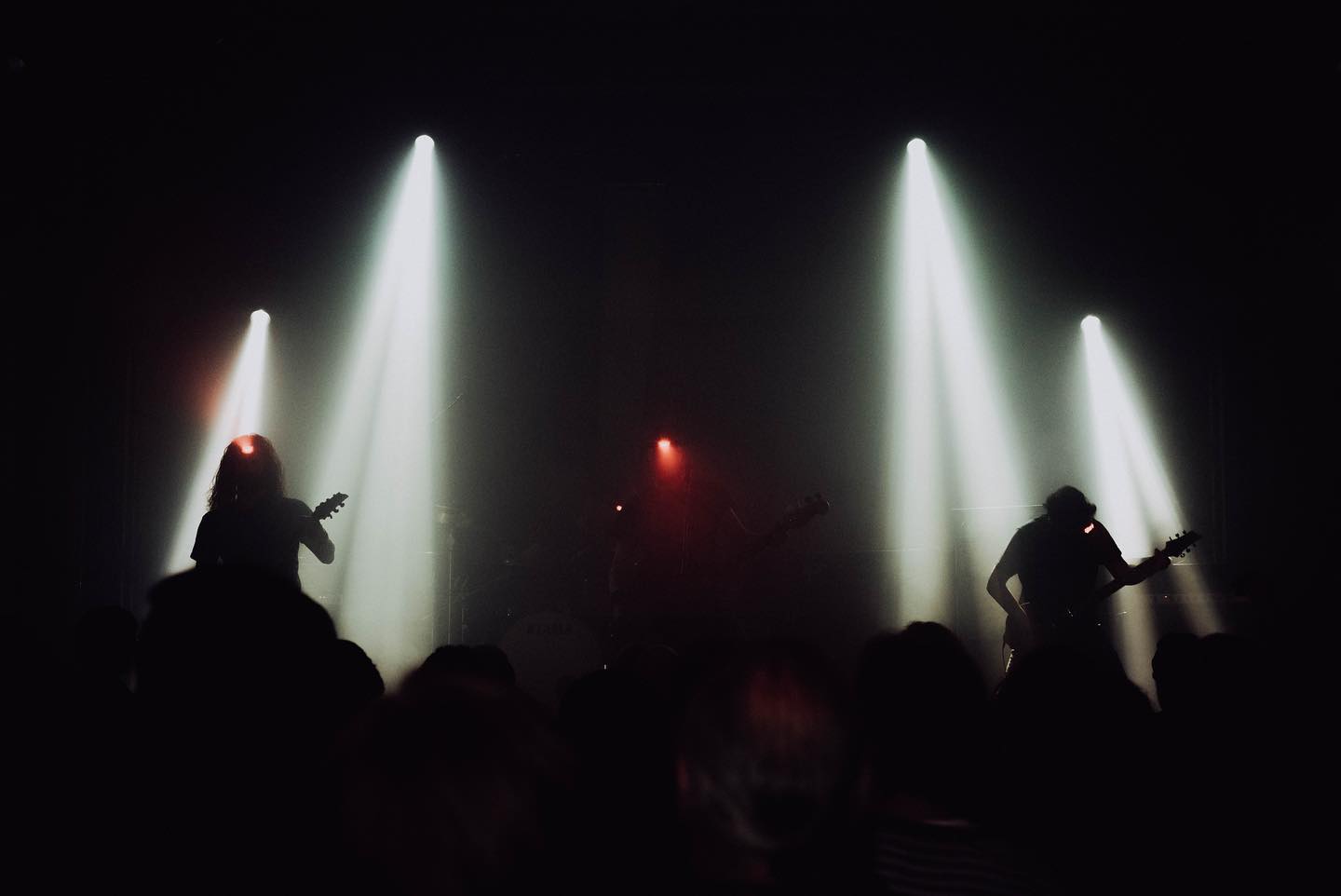 We know we haven't had a written interview in a while, therefore we are more than happy to give you this one - with French genre-defiers and -mashers CELESTE. Jonas was fortunate enough to get the band for an interview and here we are - enjoy!
If you ask 100 metal fans for a modern black metal band from France - I would guess that 2/3 of them would mention CELESTE, and that will surely not lessen now that they are on Nuclear Blast Records. That transition, as well as the problem of categorizing the band, the difficulties of facing a new artist with the same name, but doing very very different music. And this time our quickfire questions have a lot to do with food and drink.
With Assassine(s), you parted ways with Denovali, who's been your label since Pessimiste(s) back in 2006 and moving to the considerably more metal-oriented label, Nuclear Blast. Has it been a big adjustment for you guys?
Guillaume Actually the biggest adjustment for us was to be able to reinvent our music and our creative process due to the pandemic. In comparison, moving to a new label has been pretty easy even after such a long relationship with Denovali. Of course, we were a bit afraid to be considered as a very small band on this huge label.
But the Nuclear Blast team has welcomed us very warmly, and we feel truly supported since the beginning of our collaboration. All the people we work with are very concerned by our project and are doing their best helping us to spread our music. We couldn't imagine a better way to work with a label.
Surely there were other bigger labels trying to lure you – why Nuclear Blast?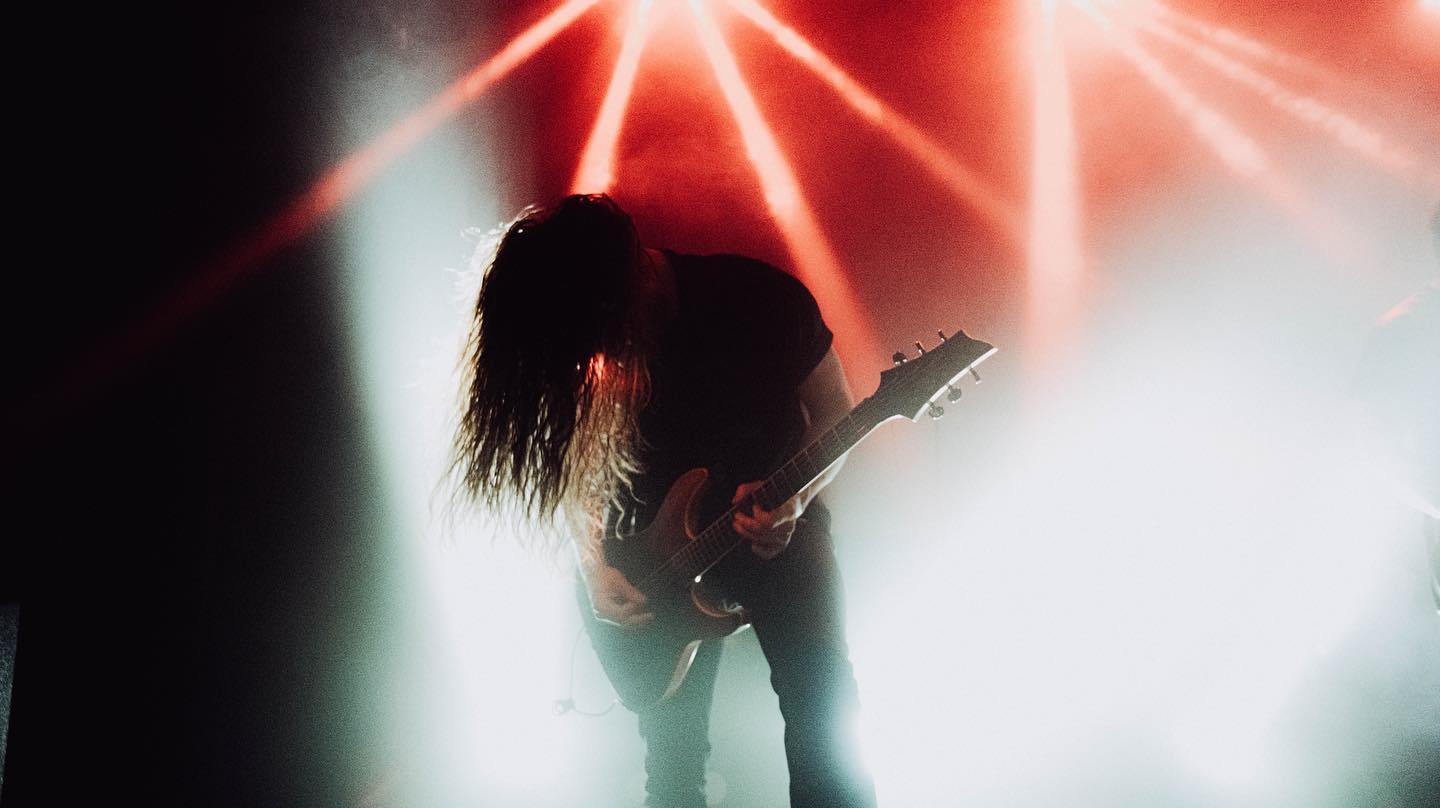 Guillaume We had few proposals on the table, but it quickly became clear to us that working with Nuclear Blast would be the best move for CELESTE for several reasons.
Obviously because joining the world biggest independent metal label give us the opportunity to reach a bigger worldwide audience. But it's not only about that. As our discussions progressed, we were more and more confident that this label could be a perfect fit for us. We felt that they wanted to give us the means to do a good promotion for Assassine(s) and will be truly involved into it. And obviously we were right. Humanly also we were seduced. It is very easy to communicate with them, and we feel that we speak the same language.
Last but not least, we felt that CELESTE interested them for what it is and not only for what it could become. I mean that artistically we feel completely free to do what we like. They are totally attentive to our artistic desires and encourage us to remain faithful to our band's roots.
With the exception of Pessimiste(s), you've had this ongoing theme since Nihiliste(s), with black & white photos of females in various positions and situations. Was this aesthetic carefully curated since the beginning, or was it a theme you grew into?
Johan I take care of this process since the very beginning. I couldn't tell that I had the exact view in mind of how our imagery would evolve -pretty much because I couldn't know we would last for so long- but I had the idea to make something consistent since day one. My idea was to make artworks which would make sense and which would be noticeable among the stream of metal album covers. I'm really interested in photography since a while, especially black and white ones, and I felt like it would perfectly fit our music. I also like very minimalist and iconographic artworks so that's what I tried to develop through this art direction work.
And how many of the original photos were specifically commissioned for CELESTE album covers?
Johan Well, It began with Animale(s). Also Morte(s) Née(s) was some kind of hybrid since the main picture existed already, but I've worked on the unreleased session with the photographer to propose some kind of enhanced story
With every release, you've tweaked your sound ever so slightly. It's never the same album twice, but improvements on an already near-perfect recipe. You can always tell it's CELESTE without thinking twice, while never feeling like you've heard it all before. Is this a more or less natural process, 'maturing' as musicians, or is it all part of a more elaborate roadmap where you have a 'final form' in mind?
Guillaume when we started the band we had a well-defined roadmap: to produce ever darker, sicker and more violent music. We also were in a form of creative urgency by composing one album per year from Pessimiste(s) to Morte(s) Née(s).Then we were forced to slow down due to a lack of inspiration. With Morte(s) Née(s) we reached the paroxysm of that roadmap.
So we took more time between each album. It also forced us to "intellectualize" our music more. Since Animale(s) we set a main orientation for the composition of each of our albums.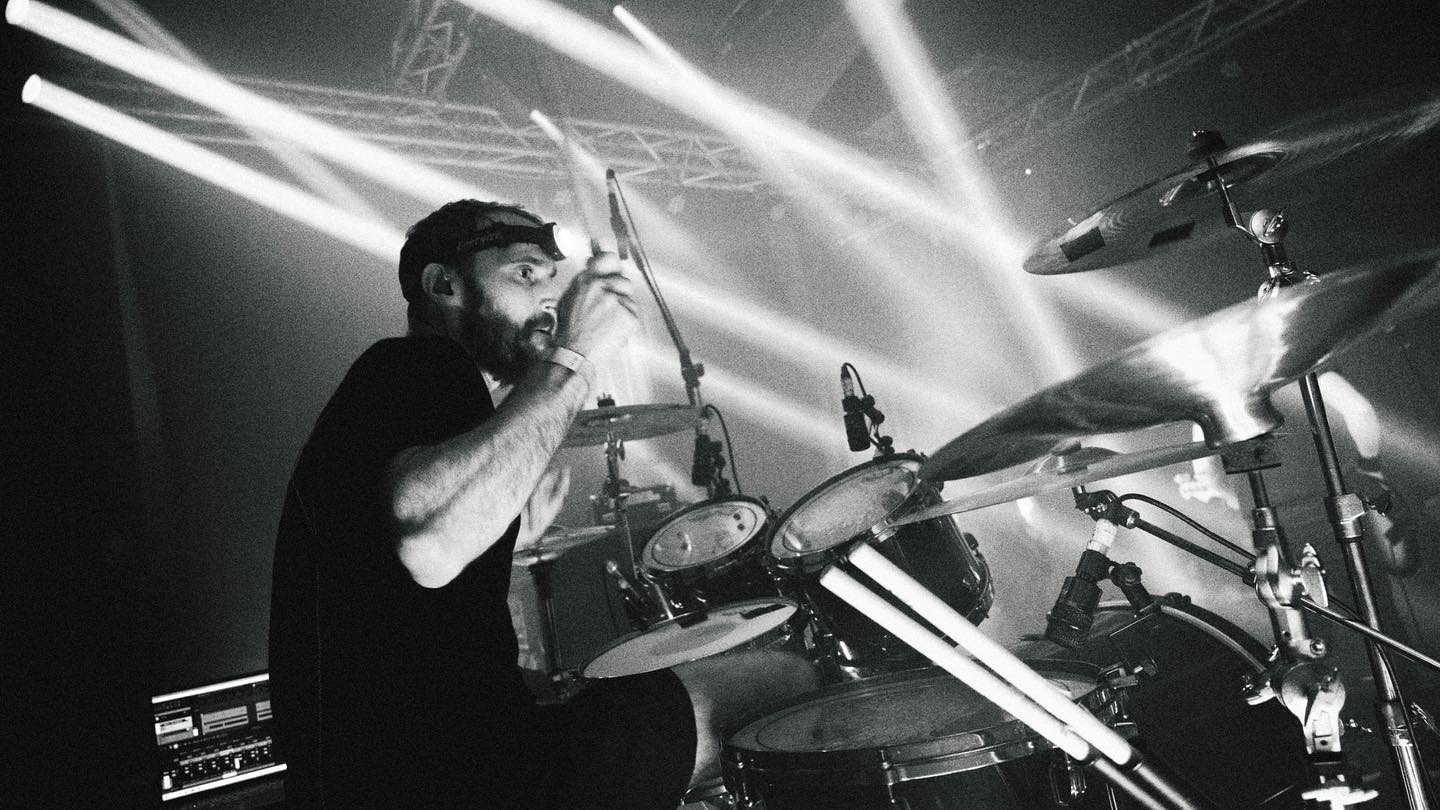 For example, for our latest album, Assassine(s), without denying our sound identity we really wanted to reinvent our music by composing a very melancholic album. We didn't know perfectly as it would sound in the end, so we matured it while composing some new songs. And we discovered its final shape after debating for a long time on which songs would be on the album and in which order.
When were these decisions made that led to the creation of that particular CELESTE-sound?
Guillaume Since the very beginning of the band we want to create a unique music that could be recognizable among tons of extreme music bands. For that we had many influences, but we mixed them up in a very personal way to make the «CELESTE sound». We also used some recurrent riffing or drumming patterns that became almost a signature. Then Johan have a very singular voice that makes our music even more identifiable. Moreover our production choices in the past have also greatly contributed to shaping our sound identity.
As far as categorization goes, your undeniable signature sound is near impossible to condense down into a single genre with any satisfaction. Once, I decided to call your particular flavor or music 'post-black metalcoreamo violence', which is a ridiculous portmanteau, but I definitely felt like all the elements were there, like black metal, post-metal, screamo, metallic hardcore, and emo violence. Should we just skip all attempts to put you guys into a convoluted drawer and simply call you 'black metal, or 'metal noir'?
Royer We don't really do black metal, and we have a lots of genres mixed in our sound, so it's difficult to put a name on us. But we prefer to talk about "metal noir", that means dark metal, which fits better our music I guess.
What are your major go-to-genres when you listen to music?
Royer I would say "modern" metal.
How much influence do these genres and records have on your music?
Royer I guess we can got some influences by what we listen to of course even if we don't listen that much stuff, but I think we always have our own touch at the end.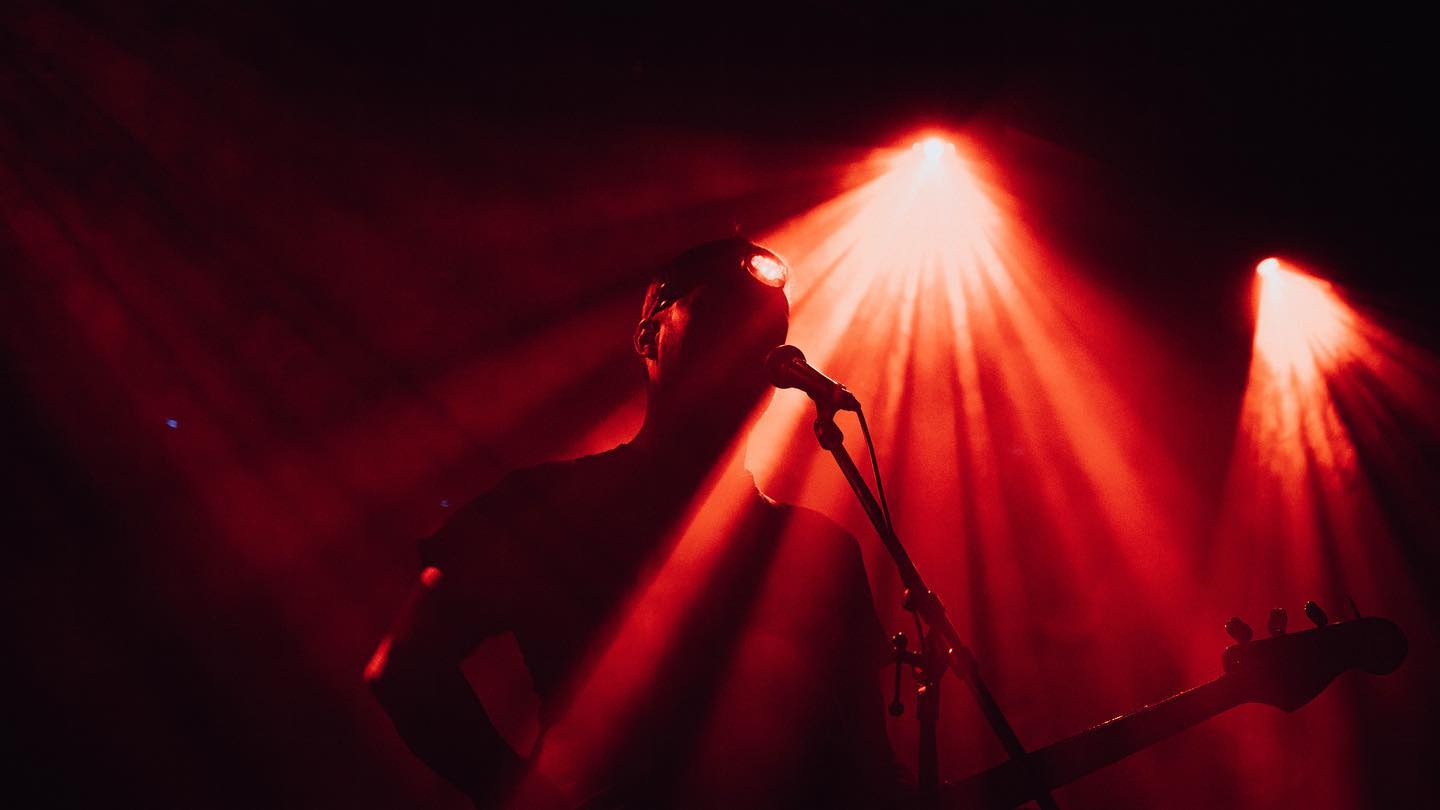 You've donned your red headlamps during live shows for quite some time now, which with a fog machine on high, in a dark room, is very aesthetically pleasing, like a gang of demonic cyclopes. I went to your show in Oslo last year and what I hadn't realized though was that these headlamps weren't as elaborate as I always imagined they were, but from what I could tell unmodified Energizer headlamps. Did you ever have a plan to make them more elaborate, or has it been a case of 'If it ain't broke, don't fix it'?
Guillaume we have already considered taking our headlamp concept further. But technically it is quite complicated and we have not yet found a miracle solution.
And then, visually, we have already changed a lot of things y for the live. We are now working with a light engineer who has come up with a much more developed light show. And we also do video projection for some songs. In the end, our headlamps remain a visual signature, but they are much less central than in the past.
Is there anything kind of staging of your music that you have as a sort of vision for CELESTE in 2025?
Guillaume We don't have specific plans, but personally I hope that by 2025 we will have composed a new album and at least started recording it.
What were some of your favorite albums in 2021?
Guillaume Infinite Granite by Deafheaven, Noktvrn by Der Weg Einer Freiheit.
Royer Like the last record of Knocked Loose.
Johan Really difficult for me to pick something which was released especially that year, but I can tell you of what I've discovered and liked recently: Thornhill – The Dark Pool, Northlane – Alien, Tesseract – Sonder, Draconian – Under a Godless Veil
Every album title ends with your signature '(s)', and since Morte(s) Née(s), you've also included different letters in parentheses in the track listings, like (S), (X), (Y), (I) and (A). Another thing they all have in common is that they're entirely instrumental. Is there some hidden meaning behind these letters?
Johan Who knows? ;)
Continuing the theme of these instrumental tracks. In my experience, when bands put instrumental tracks on otherwise non-instrumental albums, they're mostly there to act as some sort of interlude, but in your case they're so much more than that, being fully composed beasts in their own right. Did you guys ever consider releasing an instrumental EP or album?
Guillaume Thank you for this compliment on our instrumental songs. It is not in our plans to make an instrumental album. I don't even think we ever mentioned it between us. Personally, I am very attached to the vocals and I couldn't imagine CELESTE music without Johan's voice. But never say never!
Music, literature, cinema, life itself, or other forms of art – Where do you draw inspiration from?
Guillaume Life itself and music.
Royer Music and feelings.
Since 2017, an American-born British artist who homophonically goes by 'Celeste', her first name, has risen to some fame. Have you encountered any problems or mix-ups because of this?
Royer Yes a lot, specially online and even at shows now. She's taking over our profile on some website for example. But we are kind upset about her, she didn't care about it, and when you chose a name, have a quick look online to see if an artist name is already taken or not. In that case it is her first name, but she could just put her full name like everyone else does, even more when a band is already existing since 2005, released five albums and did hundreds of shows all around the world. We asked her to put her full name, never got a response from her about it, and since couple of years she suddenly became really famous so it will be hard for us. It would cost a lot of money in lawyers and courts and we are not sure about the result. So for now we just have to endure the situation.
Speaking of the name – What's the story behind yours?
Guillaume It took a long time to find a name that we all liked. We found it just a few days before our first gig. A friend suggested the name Celestia to us. We found it not bad, and we thought that CELESTE, quite simply, would still be more effective. What we like in that name was the contradiction between its softness and the harshness of our music. It didn't sound like a usual name for a metal band. Also since we sing in french we were looking for a french name. So CELESTE was really perfect since it's a french word and also an international one.
With the world grinding to a halt because of the COVID-19 pandemic, touring became more or less impossible unless they were timed perfectly between the waves. Some bands called it quits while others increased their creative output. Thinking back on the past two years, how did the pandemic affect CELESTE?
Guillaume The pandemic has definitely changed our way to create music. Until Assassine(s), we were used to think our music collectively. But then we were forced to apprehend our creation process in a new way, definitely individual. 80% of Assassine(s) songs have been composed during the first lockdown. So we were each at home with our laptop and music software. Being alone has allowed us to each come up with new ideas, to dare new path and to focus more on our own desires. When you're alone, you have more time to develop your idea and to share something more accurate to your intention. We definitely adopted this way to make music which is 100% more efficient. Since then, I think that our rehearsal room will stay a place to rehearse and never again a place to compose songs together. Haha
Did France handle the pandemic well (so far)?
Royer I think It was OK, I mean we could understand that shows were cancelled because of the pandemic and some others stuff closed to not spread it too much.
Last year, the Swedish organist, Anna von Hausswolff, faced some considerable religious backlash on her tour through France after Catholic protesters forced her to cancel a show in Nantes and to move the gig in Paris to a clandestine location. She's been called a 'high priestess of satanic art' by the Catholics, which obviously isn't true, and a couple of years ago, Hellfest was under religious fire as well. While CELESTE aren't purveyors of 'satanic' music, you're not exactly 'divine' either. Have you guys faced any struggles with the religious movements in France, or abroad?
Guillaume I heard about that story. That's a shame. Regarding CELESTE, actually we never have any struggles with any kind of religious movements, in France or abroad. That's a pity, we might have become more famous thanks to that! Haha
And on the subject of France – Is the French music scene a place where your darker flavor of music can thrive?
Royer Yes I guess there's no barrier to do it, and people in France in the metal scene like heavy and dark sound.
Pandemic be damned, what are your plans for 2022?
Royer Promote our new album by playing shows as much as we can.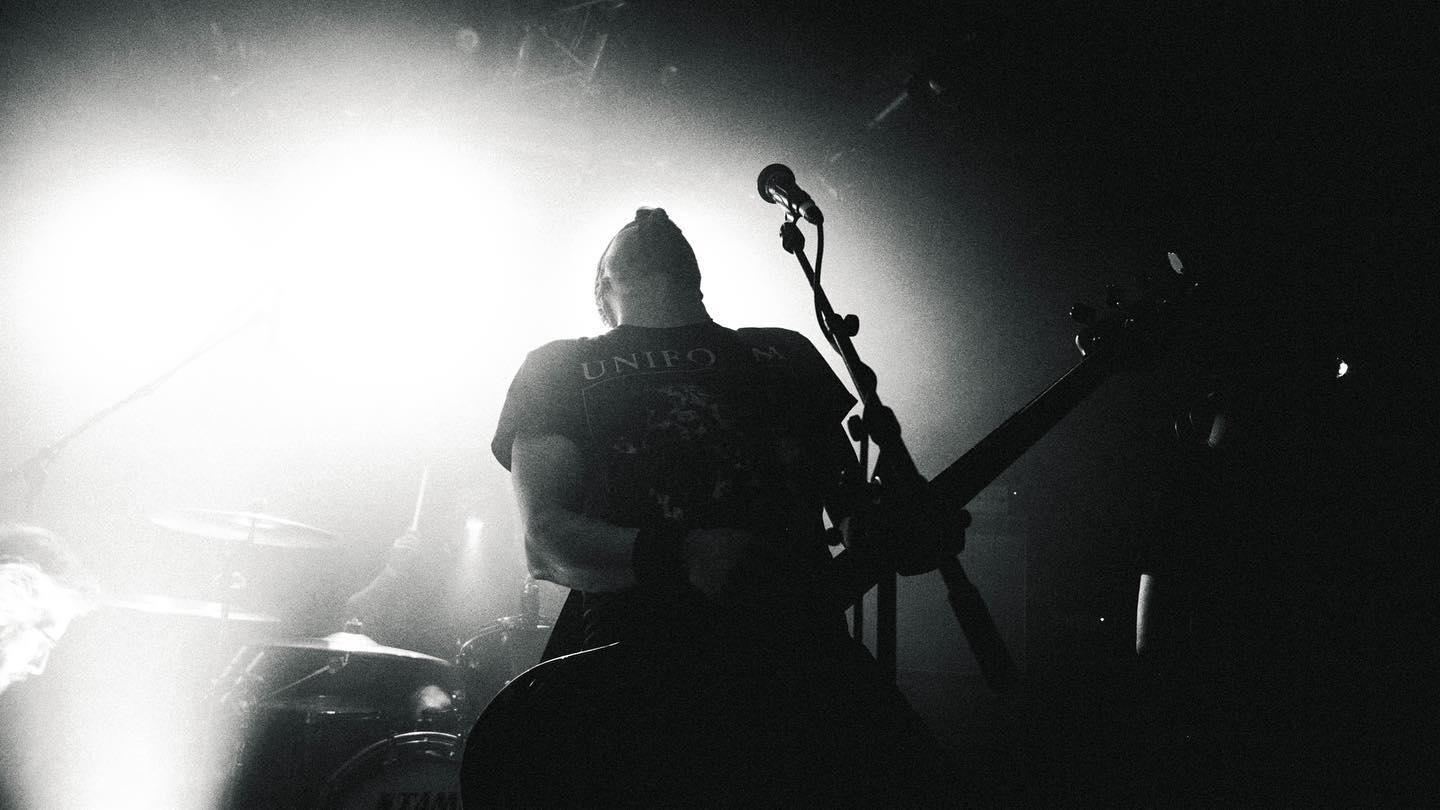 It's tradition around here to blast our guests with 10 quick 'ceci ou cela' questions!

Pain au chocolat or chocolatine?
Guillaume Pain au chocolat
Johan Pain au chocolat. It tastes much better than chocolatine.
Royer Pain au Chocolat

Festivals or club shows?
all Festivals

Beer or wine?
all Beer

Metal or screamo?
Guillaume Metal
Johan None of each
Royer Metal

Raclette or tartiflette?
Guillaume Raclette
Johan Tartiflette
Royer Raclette

Mountains or beaches?
all Mountains

Paris or Lyon?
Guillaume Lyon
Johan Paris sucks quite a lot
Royer Lyon

Quick or McDonalds?
all McDonalds

Colline de Fourvière or Parc de la Tête d'Or?
all Colline de Fourvière

Sweet or savory breakfast?
Guillaume Savory Breakfast!
Johan None of them, sorry
Royer Both

If you want to know what Jonas thought about CELESTE's last record, here is his review to that record.