Post-Sludge titans Bossk have been gaining attention and praise for new album Migration so we were more than thrilled when they agreed to an interview. We got to talk to Tom Begeley and Rob Vaughan about their new album and plenty lots more besides.
The band has received international acclaim for their record Audio Noir which was also picked up by legendary label Deathwish Inc., the label run by Converge-singer and imaginative visual artist Jacob Bannon. Of course we had to talk to Bossk about this collaboration, but also about the artwork, the band's name and how they got their signature guitar sound.
How are you all feeling now that your new album has been released?
Tom Partly relief! It was a very long process this time, Covid really slowed down the mixing process. And then almost every aspect of the album once it was finished. But over all I think we are all very proud of what we have achieved. We wanted to do something different that still fit with the bands sound. We have been doing this for a long time now, and we want to still stand by the new material in the years to come.
What are your overriding feelings on the reactions to it so far?
Tom Hugely positive. It always feels a little risky doing new music. Always questioning if its good enough. Or are you doing things that you shouldn't. We all individually have our mark on this album in all different ways.
Is there an over-arching theme to the album? If so, could you elaborate a bit please?
TomIn a way there is? We have never really wanted to impose any sort of concept or theme for our music on the listener. As much as concepts can be interesting for albums, we want that element to be part of the creating process, rather than the end result. Same applies to our lyrics too, we want the listener to create and develop their own concepts. This album was meant to focus and push us into new areas, but without losing sight of the bands sound.
Do you have a main songwriter, or do you all contribute?
Rob Back in the days of when we all used to live in the same town and we rehearsed regularly, having more time on our hands we used to write in the same room as a collective, just bouncing riff ideas back and forth til we came up with a loose structure which slowly got refined that's how .1 and .2 were written. By the time Audio Noir came into fruition we were all living in different parts of the country, so some tracks were written previously and still in demo form and some songs we actually finished writing together in pre-production. Migration took on a whole new approach to writing; when Tom first came to me with his initial idea for the record - to collaborate with Endon - at first I was a bit sceptical on how it would work, not only from a musical perspective but on a technical side too. I decided to up my home demoing game and get a bare basic setup just so I could make sense of all of Taro and Etsuo's parts they sent, with a view to play over the top of them to create some kind of song ideas. Nick (our drummer) and I go way back in bands previous to Bossk and have always written together where I come up with song/riff ideas/ loose structures and Nick will arrange my crazy ideas into something resembling a song and put his drum parts to it. He already had the means to write drum parts at home, so I ended up demoing the whole record which he then put his stamp on it and we went straight into the recording sessions. Alex would then add his own sprinkles and spice to tracks in the studio. I feel as if we've had a bit of a revelation, this way of writing has proven to be more efficient for us as a band especially as it's harder for us all to get together often. Actually, over the pandemic we've managed to demo 10 new tracks for the next record just remotely. Because our time together rehearsing is limited, already having material to learn/play is a big plus.
Who does what in the band?
Rob Well apart from all playing our respective instruments, over the years I think we have each learnt our roles in the band. Myself, Nick and Alex take care of the writing and recording side of things. I probably take more of an active role in writing and being in the studio and direct where things are going along with Martin (he is now is pretty much our 6th member) who not only makes us sound great on record but now plays live with us doing samples, keys and extra guitar parts. Tom uses his 10 years plus in tour managing to our advantage and gets us out the house playing some great shows/tours, he has taken on some what of a managerial role for our band too which has proven invaluable over the years as the rest of us can't organise anything. Tom also puts in a lot of effort and hard work to take care of our merch and handles our boutique store (www.Bossk.co.uk).
How did the artwork for Migration come about? What is the story behind it?
Tom The bands album artwork has always sort of been my area of expertise. While I am not very artistically talented, I for some reason always wanted the bands visual elements to the band to be important and valued. We did a handful of demos when we very first started the band, of the .1 release. But when we got signed to our first label we wanted to re do the art for it completely. I did an interview a few weeks ago that went into huge detail on the bands discography and it made me realize that the attention to that detail even on the first album was worth it. Almost all bands look back at their first release artwork on shudder at how bad it is! I still love it. We initially asked Seldon Hunt to do that first album artwork as we loved the Neurosis sun that never sets art that he did, and he was heavily involved in doing art for all the bands we loved at the time and that influenced us to start the band in the first place. I own a ton of his old 2004-2007 Isis tour posters, and I remember wanting to have the same standard of artwork as the bands we looked up to. We paid him more money to do that first album than most bands would for our size at the time, but we used him for everything since then, and he will always do this bands art I think. Every release he has done (.1, .2, .3, .1/.2 reissue, Audio Noir) And each time, somehow he manages to deliver exactly what we wanted first time, no edits, no re shoots. That's 6 in a row he has done now, and nailed it perfect everytime. The cover image for this album had to be right, the AN art im really proud of, and the bar was set high for Migration. I wanted to try and capture the bleak density of the sound of the album, and Seldon instantly knew what I meant. He sent me a folder of a bunch of images to use for the album. And soon as I saw it knew that had to be the cover for the record.
How important is your unique merchandise to the band as it certainly seems to set you apart from most other bands out there today?
Tom I get asked this quite often these days, which to be honest I love. We all grew up going to shows, obsessing over special releases, limited edition variants of records with extra tracks. I mostly these days do all the merch aspects of the band, and I really enjoy trying to think of items that I would wanna buy from my favorite bands. Any band can make tshirts or hoodies, and most cycle through designs every few weeks. We try and project as much creativity into our merch as we can, we want to be more than a tshirt band. Which also kinda links directly to the bands whole concept, we don't want to be just a doom band, or just a post rock band. I have an enormous list of things I want to make for the band, some are completely bizarre. As someone that grew up going to shows and buying band merch from an early age, you can only really own so many tshirts. I think that fans want something more than that these days, and especially for a band that has been going for so long, most of our fans already have more than enough of our tshirts, so why not make an amazing handmade sented candle for them to burn while they listen to the new album.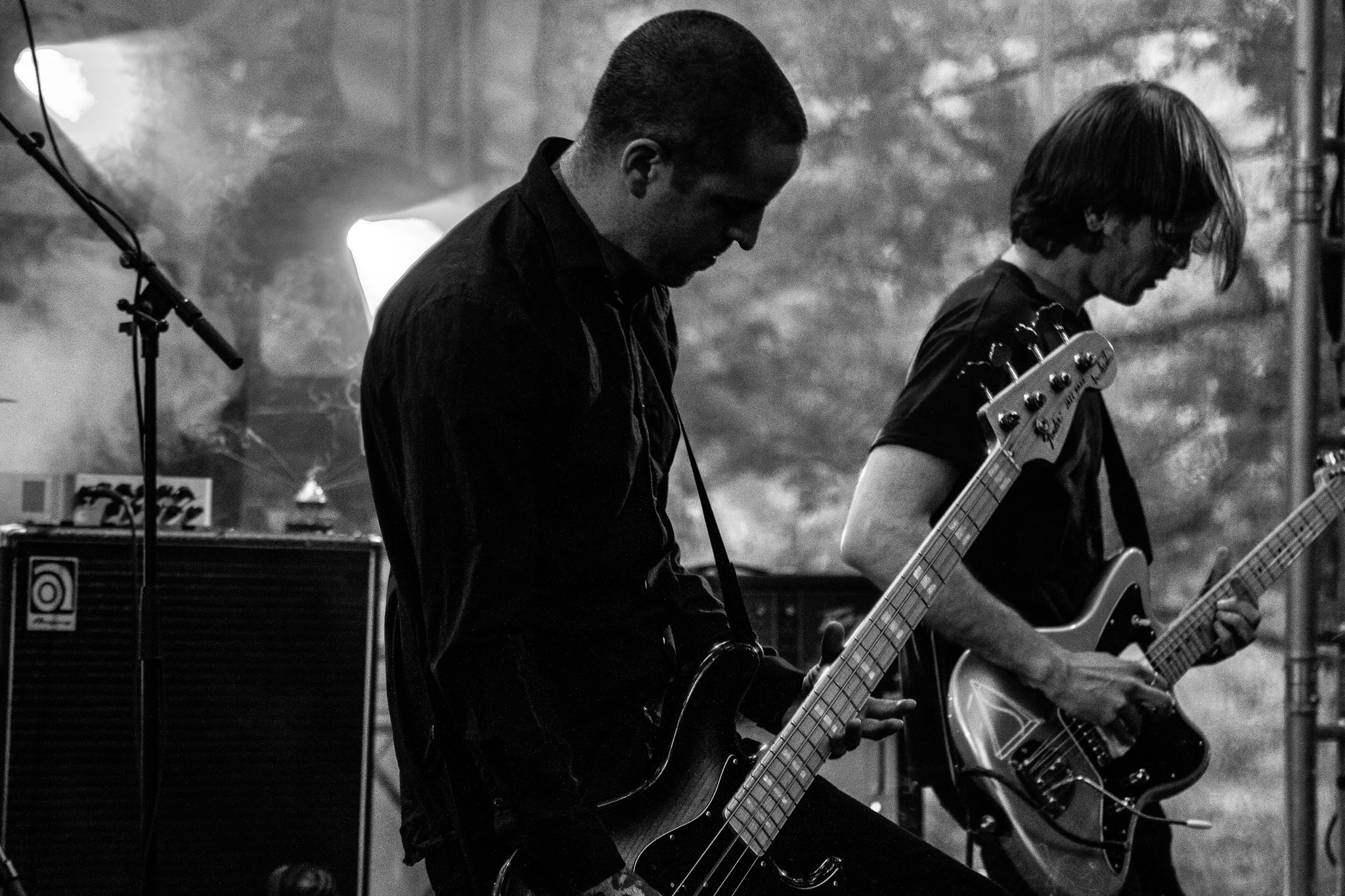 I guess the pandemic knocked all touring plans, how pleased are you to finally be out hitting the road again with some live shows coming up?
Rob I think I can speak for all of us here and say that we are super pleased. Pleased is putting it lightly tbh! We haven't played together or even been in the same room together for over a year now so we are super stoked to be able to burn some dust off the valves. We are forever grateful for the patience of our fans as well for still wanting to see us.
Tom I was talking to a friend who is in a band about this recently. We last played live in Amsterdam with Amen Ra in late 2019, but we had the album to finish after that anyway. So in a weird way we were lucky, didn't have to cancel much touring. We had a handful of bits for festivals planned in summer 2020, but nothing that we cant re book. Some bands had a whole year of planned touring for 2020 that just disintegrated. We were careful with what we booked for 2021 too, so if everything goes to plan, we play a London festival event in September, followed by Damnation Festival in November, and then the headliner in the UK in December. To roll out the album with these shows has actually worked really well for us considering all the current situation with COVID. Which we are very grateful for. What we have booked for the rest of the year are the most important shows the band has ever played.
How important is playing live for you? What was the best live experience you had?
Rob I think this past year has made me realise even more so how important playing live is and how much I've missed it. It's something you kind of take for granted a little bit the longer you've been doing it but it's not until that opportunity is taken away you realise how much you need it. I think for me personally it is one of the most fundamental aspects of being a musician and being in a band. It's that feeling of sharing your craft with others who can relate and appreciate it. I've had my fair share of great live experiences but being invited to play our record Audio Noir in full at Roadburn was pretty special along with playing main stage at Arctangent for the first time to a rammed tent.
Do you have a favorite song to play live? If so, what is it?
Rob Yeah, generally the songs that require less pedal tap dancing so I can focus more on playing. Atom Smasher is always a fun one to play live.
When entering the studio – how clear-cut is your vision of what shall come out in the end?
Rob With Migration as I mentioned before, everything was demoed and ready to go so I had a pretty clear cut vision of how I wanted it to pan out even down to where each track cuts on the vinyl. However, I think being in the studio naturally encourages creative opinions because you get to hear the tracks in a different context and I'm always open to suggestions when recording, in fact 'Unberth' the last track is a good example of that. That was 90% written before we went into the studio to record it but the sparse western vibe lead you hear at the start was directed by Alex and Tom sitting down in front of me while I was recording it which turned out better than what was on the original demo. While I may come up with the initial ideas for tracks it's always a band effort that turns them into what you hear on the final recording.
How spontaneous was your studio situation this time? Was there any time for improvisations?
Rob Yeah a few, in fact we have some outtakes of White Stork that we plan on using for a remix on a future release. The improvisations usually happen late at night when we have the bulk of the main work out the way and we can relax a little.
Why did you (again) choose Martin Ruffin to produce Migration?
Rob Martin is our Nigel Godrich! I think the bond we created with Martin while recording Audio Noir was a very precious one. Over the years he's learnt how we tick as a band, learnt our nuances, our strengths and our weaknesses, and keeps us in check it's something you shouldn't take for granted. He is an extremely talented producer/engineer but also an incredible musician who doesn't give himself nowhere near enough credit. He always has great suggestions and is open to opinions. Recording Migration with Martin was a no brainier and the obvious choice.
How have you guys been spending your time over lockdown?
Tom Its affected us all massively like a lot of people, but also in different ways. We spent the first part of 2020 finishing mixing the record, then a good few months working on the Menhir music video. Which took a lot of time. We have also been working hard on demos for the next studio album. Having time to focus on writing remotely from each other too a little getting used to, but we found a process that worked really well, and we think we might have ended up writing the best music we have ever made.
For everyone who has not seen the awesome video the guys have had created for the "HTV-3" (feat. Josh McKeown), here is your chance:
If you could curate your own one-day festival, who would we see on the lineup?
Tom Good question. And a very tough one. For me, off the top of my head. Would go with a handful of bands i love, and a mixture of my friends bands. Id have Tool, Deftones, A perfect circle, a reformed Manatees & Humanfly. Probably also want This Will Destroy you and NIN to be on there too. Over all though i think the work involved in putting together an all day event would probably fry my brain…
Rob I think Robert Smith set the bar pretty high with curating the 25th Meltdown festival so I'd take a few notes from his book and have a wide variety of some of my favourite bands/artists from PJ Harvey, Radiohead, QOTSA, Melvins, All Them Witches, Cave-In to Puscifer, Tool and A Perfect Circle, NIN, Nick Cave, Kowloon Walled City and Deftones I could probably make it 10 nights worth of bands, too many to list here, I'd even get the Cure to play Disintegration in full!
What is the next concert you are looking forward to – as a concert goer? Who would you like to see?
Tom To be honest, I have only been to one since they started happing again. That was working one! Pre covid stuff I worked heavily in the music world as a tour manager. So my life and career was live music. That was taken away in more than one degree. I worked for a band that performed at the UK Download a little while back. Was a very strange combination of emotions for me to be honest. I have had to get a full time job as a chef since I couldn't tour, so my free time was limited recently. So actually right now, the concert I am looking forward to the most is a Bossk one. In September, and to be honest im fine with that!
Rob I'd love to get out and see All Them Witches in October if I can. Such a great band - I watched the live stream they did over lockdown so got a taste but obviously not the same, Ben McLeod is one of the best guitarists I've heard in a while and has some great tone.
Who would you most like to open for at a gig?
Rob Tough one, we've been incredibly fortunate to open for some our favourite bands over the years; Cave-In, Old Man Gloom and Cult of Luna to name but three. I would have to say opening for Nine Inch Nails would be the dream. I'm not sure how I would react if we got asked to open for them!
Would you consider doing a split album? And if so, what bands would you like to do this with? Rob Possibly, though I would like to do a 'In the Fishtank' series instead of the conventional A/B side. We were all fans of the Isis/Aerogramme one they released in 2006, that to me is a proper split. Two different bands collaborating together creating great songs. I would want to work with a band outside our genre, open to suggestions!
Tom Possibly, and initially that was what we were going with for Migration. Working with the Endon guys on this really helped shape the dense and different tone to the album compared to AN. Maybe this is our split album who knows. But it was really good for us creatively to work with both the Endon members, and the guest vocalists on this album. All was new territory for the band, which to us is only a good thing. The next album is just us, fully focused, confident and knowing what we want right from the start.
There are varying attitudes to song-titles in bands: For some the song title needs to really explain the song and for some the title can also contain completely misleading ideas or even humor. What idea of song titles do you follow?
Tom Song titles for us is always a kinda strange process. We now come up with working titles of a semi serious nature. To give the song some sort of existence in the world. When the songs finished we then try and get the track name decided and locked with the least fuss possible. Me and Alex our guitarist often nail the track names that fit. Its hard!!! We usually just throw stuff at each other till we come up with something that we all like. Again its as important as artwork to us. We want to stand by our music in the years to come. We try to not have the song title ever reference any lyric. For some reason that has always worked for us, makes you not just be lazy and find a line that sounds cool that's already there.
When talking about titles: Migration is that also some kind of statement beyond the context of your album? How important is "movement" to you?
Tom I actually wish I remember why I came up with that title, we had tons and tons of discussion about what to call the album. The title for Audio Noir fit so well, and made chosing the title for the next one even more important. The world events that occurred since we finished recording it, and its release no one could have predicted. To me Migration is a statement about movement, moving on to somewhere else, but always coming back to where you begin.
You are signed to Deathwish Inc., Jacob's label, but to me you are in quite a unique position on that roster. How did this collaboration happen?
TomI think at the moment we the only UK band on the roster!? Maybe?! But yes either way its an enormous privilege to be part of the label. We have learnt an incredible amount from working with them over the years, which has made the band stronger and better all round. I have worked as Converge TM/Merch guy for over 10 years now. The conversation about the band reforming and doing an album was something initially I asked Jake about for advice, I had tons of interest from various labels to release Audio Noir and I wanted to talk with him about what he thought about our options. He has been a huge influence on how I do things since I started working for them. I have never met a more creative, driven, hardworking and efficient person in my life. The conversation ended up with him listening to me, and then after hearing all of what I had to say just very simply asked me what I wanted. I laid out what I had in mind and he just said Deathwish can do that for you. At the time of that conversation it had not even crossed my mind, but he liked the band, and believed in me and my passion for it. To be honest that's all I was actually looking for, labels love to throw glitter at you about what they can offer you and why they are the choice for you. But what artists are actually looking for is just creative respect and hard work. Feels strange to try and remember that happening, strangely that was a huge turning point in the bands career, but it felt natural and a no brainer. One of the best choices I think ive ever made!
What has been the best musical advice you've ever been given, and who gave it?
Tom A very very good question indeed. Over the years I have heard lots, and been told lots. But to be honest we have always had our own little weird way of doing things. I think when we were maybe 19/20 when we first toured with Cult Of Luna, and people from Earache Records had been in touch about coming to see us and wanting to sign us. I remember that at the time being the most exciting thing that had happened to us! And we were all so stoked a label was coming to see us play. I told Johannes about it and he just said 'Your band is too fucking good to sign to that shitty label, don't. You will regret it. Never take the first offer for anything" I remember being like oh ok we were really stoked. But I respect your advice and knowledge and we turned down the deal we got offered. In hindsight he was right, and was the completely wrong move for the band at that stage.
You took quite a lot of time before you released the new album. How did that happen?
Tom Quite a few factors actually, some intentional and some not. We did a bunch of shows after the AN release, but we had not actually really spoke much about the future of the band past that album. AN had to happen, we really enjoyed making it, and touring after its release made us stronger friends and more confident of the band in general. We also wanted to not rush it, there are lots of bands that churn out new albums every 2 years or sometimes less. I think as a music fan, it can sometimes take a long time to really connect with a bands new music. If you are cooking a good steak you let it rest a little before you eat it.
Back in the day, you broke up for a few years, what happened to re-ignite the band and are you surprised how well things have been going lately?
Tom It was actually my good friend Dan P Carter who hosts the BBC Radio One Rock Show. We were at a Shrinebuilder show in London and ended up talking about why we never did a Maida Vale live session for him. I mentioned this conversation to the others and it was a huge life tick for all of us to do that. We all loved the Mogwai live at the BBC album they did, and to get a chance to do that was something we couldn't turn down really. We wanted to try and write a new song for it, which spawned Pick Up Artist. What really happened is we realized that aside from playing music together, we are all old friends. So that element really impacted the band doing more from that point onwards I think.
I'm guessing the band name come from the awesome Star Wars character with the same name, who is the biggest Star Wars fan in the group?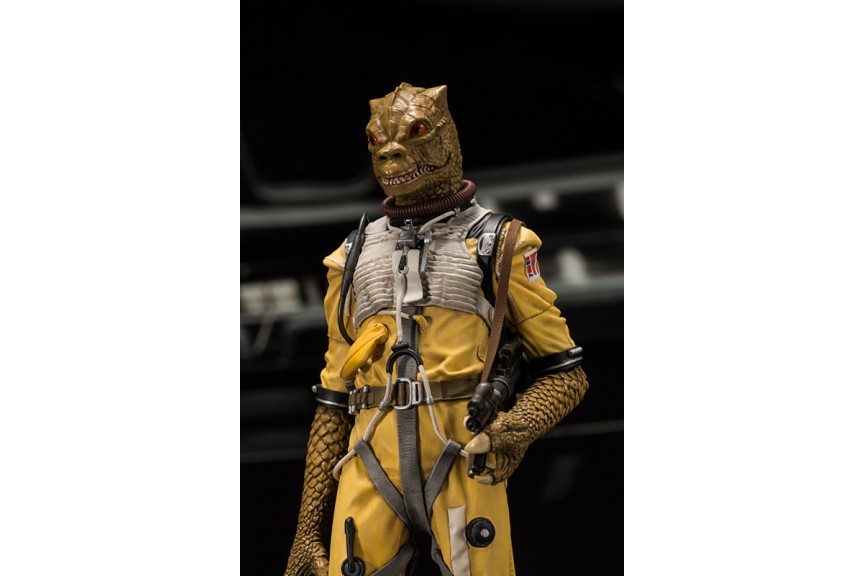 Tom Probably me or Sam our singer. For anyone out there in a band, deciding on a name for it is potentially harder than writing songs. For a start theres 5 different opinions to factor into it. I wish I remember more about why we chose that name, but the other members aside from me and Sam knew it was a Star Wars reference. Which kinda sold it! The movies have been a huge part of my childhood, the soundtrack to every movie rules and is still to this day great. We often talk to each other about how funny it is that the band we started all them years ago is where we are today. We have all been friends since we were 11 years old, and I think somehow makes our bond as a band tighter than most now that we are all 35+.
I am very much enjoying the emails where you do a deep dive into the technical side of your new album. How important are aspects like tuning and effects to you guys? Especially to the guitar players?
Rob From day one we have always been a very guitar orientated band so naturally, tuning and effects have a fairly substantial role. Like any tools of the trade though when you first get into something you feel as if you have to literally try everything in order to come back around to what you know works for you. Alex and I did that with effects - being young and naive we thought we looked super cool with our absolutely huge pedal boards but as we progressed as a band and as guitar players we started to whittle it down to what we needed and not rely on effects to write songs but use them instead as tools to add flavour to a song. I'm very much influenced by players who can have just a few effects on their board but use them in every possible way to make it sound like they have a lot more than they actually do - getting good value for your buck! Plus when we play live I want to concentrate on playing and enjoy it rather than tap dance on loads of pedals. The same goes for tunings, some guys let the tuning dictate how a song can get created but I've always got playing live in the back of my head when writing so I try to not to differ from our usual tuning too much. Obviously in the studio there's an exception to this rule with tracks that will never be performed live but not often.
Rob, which guitar are you currently playing most and why?
Rob I'm currently playing a 1979 Peavey T-60. These guitars are kind of having a bit of a renaissance in the 'doom' world at the moment with people putting EGC necks on them but looking beyond that they are beautiful guitars to play and sound incredible. I've always liked a few options on guitars so no matter what I have I usually split coil humbuckers and put a treble bleed circuit in the volume pots to give me a variety of sounds. I kind of discovered the T-60 by accident really and was amazed at the spec and build quality of these things, mine is made from swamp ash which is not cheap nowadays and gives a nice weight to the guitar, as heavy as a Les Paul. They also thought of every possible sound regarding the electronics having split coils and a reverse phase switch. Back when Bossk reformed I was using a 52 Tele reissue, I loved the clean sounds but it never quite had that weight and grunt behind it like a Les Paul. When these T-60s first came on the market they were advertised as being able to get the sound of a Les Paul with hum buckets and the twang of a tele and they weren't lying! I didn't have to do a single mod to this guitar, this was all standard back in 79 and to top it all they are still fairly cheap.
On Migration you also contributed some synthesizer sounds, correct? How did you approach these? Which sound did you want to purvey?
Rob Yes I played synths on every track of Migration. I guess I approached these the same way I would a guitar part by figuring out what the song needed first and just tweaking knobs til I found a sound I liked - though it was slightly more difficult. Synths are still very much a new instrument to me and my heart will always lie with guitars but I didn't want to limit the creative process of writing this record. With the nature of Migration having an industrial vibe from the get go with all the parts I was being sent from Endon, it seemed fitting to bring synths into the mix. So the difficulty lied in keeping the Bossk aesthetic but introducing new elements to our sound without making it too obvious.
Last regular question, what can we expect next from Bossk?
Rob We are currently working on a new release which is a remix/rework of old and new songs which we are all excited about. Also, as I mentioned before we have around ten new tracks demoed for our next full length which I'm itching to get recorded. The past year year has been incredibly tough on a lot bands, we didn't have too many shows to cancel thankfully but we do plan to make up for lost time and get back out on the road.
Tom Focus, determination and more new music. We have almost completed our next full studio album demos. Aiming for a 2023 release. That's all I can really say for sure for now.
Now onto our quickfire round:
Wine or Beer?
Tom Beer
Rob Both

Big arena or intimate club?
Rob Always a fan of the intimate club
Tom Depends on the artist, I enjoy both!!!

Download or ArcTanGent?
Tom ATG
Rob Arctangent

Guitars or synth?
Rob Guitars always
Tom Guitars

Analogue or digital?
Tom Analogue
Rob Analogue

Vinyl or streaming?
Rob Both have their place
Tom I do both everyday!!!

Touring or Writing/Recording?
Tom For me touring!!
Rob Writing/Recording

Darth Vader or Kylo Ren?
Rob Vader
Tom Vader!

Neurosis or Isis?
Tom Isis
Rob Neurosis

Jane Doe or You Fail Me?
Rob Jane Doe for sure
Tom JD

We cannot thank the guys enough for this immensely informative, highly entertaining and mighty meticulous interview!
Be sure to check out Bossk's Facebook as well as their Bandcamp page!