Veil of Sound - Staffers - Mid-Term-Selections
07 Jul 2023 - Thorsten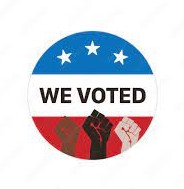 Many other sites give you a kind of short run through the first six months of the year, we want to take it a bit further and give you more records to listen to. These are records that have not been reviewed on VoS, they might but will not necessarily be reviewed by us. Because our day also only has 24 hours - so we cannot squeeze in more music to listen to, even though we do our best and try to! So, most of us will give you five more records and tell you why to listen to them!
[Note: Be aware that not all of these records are available on Bandcamp so sometimes you might find a Spotify link as well!]
Stephan's five "Man, these are so good, but time is the devil" records are:
Crawl - Damned We didn't recommend enough slow, heavy, depressing and gnarly stuff here lately? Ok, take this poisonous brew of Dungeon Synth, Blackened Doom and hateful Sludge and let it oppress you into oblivion! [track: …This Lesser Form]

Grave Desecrator - Immundissime Spiritus Hi, we're Butcherazor The Black Death, Black Sin And Damnation and Mkult. We play old-school Brazilian Satanic Black/Death Metal in the tradition of Sarcófago and cover G.G. Allin. Expect the cringe - experience perfection! [Track: Fogo Fátuo]
Henrik Lindstrand - Klangland The Swedish composer presents an achingly beautiful collection of introspective contemporary Orchestral Music pieces for piano and strings. This soundtrack turns even the most uneventful daily routine into arthouse cinema. [track: Leva]
PoiL Ueda - PoiL Ueda Insane Magma-inspired French Avant-Garde Prog Rock band PoiL meets Japanese vocalist and satsuma-biwa player Junko Ueda to tell epic stories from the 13th century in a breathtaking musical clash of eras and cultures. [track: Dan No Ura - Part 1]
Temple Fang - Live at Freak Valley The decision to ditch their original setlist and play the forty-five minute Psychedelic Rock opus "Grace" came five minutes before going onto the festival stage. And the decision to release it as the Dutch quartet's new album instead of the already existing studio version? Probably five minutes after the show. [track: Grace]

Knut's five "You should also listen to this"-records:
Myrkur Ragnarok - the soundtrack The singer between the genres has made an exquisite soundtrack album to a Danish play called Ragnarok by The Royal Theatre of Denmark. The play will be performed during the summer. The music contains a lot of styles, from the Metal we know from Myrkur to her interpretations of Folk music and some really nice Dark Ambient tracks. Every track has the specter of Norse Mythology hanging over it. It is so well done.
Tog - Megamax The Norwegian Trio Tog released its first full-length. A sax, a drum set, and a solo guitar discharge hard rock Jazz-fusion. The guitarist is clearly influenced by the legendary Alan Holdsworth and holds back nothing regarding melody and virtuosity as he races through the vibrant tracks along with the sax and drums.
Clouds Taste Satanic - Tales of Demonic Possession Playing in the realm of instrumental Sludge and Stoner Metal with strong influences from Post-Metal, this quartet left us breathless after their gig in Oslo. Their music on this album really hits the mark. A very tight and diverse rhythm section to back a rhythm guitar and an impressively diverse lead guitar. Four engaging tracks each clocking in around twenty minutes. Not to be missed.
Yakuza - Sutra They arę back after eleven years and is as creative and unpredictable as ever as they swipe over the hardest Rock, Jazz-Rock, and Metal genres creating music that engages and surprises. They still operate on the fringes of every style and are unable to place in one genre. Fav song: Burn Before Reading
Nadir - Extinction Rituals This is a hard-hitting Blackened Death Metal band from Oslo, Norway with their first full-length. The drumming on this album is so imaginative and energetic it simply forces the other instruments to follow suit. The heavy riffs and high-pitched solos from the guitar and the bile spewed from the vocals sustained by the bottom-deep bass make for a zestful listen.

Thorsten's five "Facepalming because forgotten to review" records are:
Church of Misery - Black Medium Current Looking at the face of the most notorious German serial killer on the cover (referencing a certain Irish (former) rock band) of my favorite Japanese Heavy Sludge band released on one of the best English record labels is not a global and superfluous but a mighty intimate and frightening experience.
SeeK - Kokyou de Shinu Otoko Goodness gracious! This is not what the description promised (sounded like Envy) but it is such bloody good Blackened Hardcore as one might expect from a record released on Silent Pendulum.
Dodheimsgard - Black Medium Current It is always astonishing how easy these Avantgarde Metal masters make it sound even though we all know and hear how difficult it must be to come up with such intricate and intriguing song structures.
Model/Actriz - Dogsbody Maybe not as overpowering as Chat Pile's God's Country but this is is as close to that same sensational feeling in your stomach as with Chat Pile. And nobody knows why….
Orsak:Oslo - In Irons Simply put: Very good, very well-done Psych-Rock which is branching out into all crooks and nooks of the known Rock realms.

Daria's five "these are devilishly good" records are:
Nadsat - Torn Times Third album from this Italian noise duo, powerful and aggressive. Take notes!
Bosco Sacro - Gem It's their debut album but it defines their sound flawlessly, one of the new Italian underground names to keep an eye on.
Predatory Void - Seven Keys to the Discomfort of Being Another debut album, saw them at Roadburn and they blew me away.
Animaux Formidables - We are All Aimals Another Italian band, they have the catchy alternative sound that makes you dance but with enough distortion.
boygenius - The Record A comeback that we surely needed this year. I love their voices and their sound. The perfect album for this summer.

Hunter's five "Man, why did we not review these (yet)" records are:
Crowning & Eyelet split A stellar sampler of six songs from two Screamo bands who lean on the heavier edge of the genre.
EUX - Mor(t)sang Fantastic French Post-Hardcore for fans of Birds in Row with more Math-Rock and Ambient tendencies.
Primitive Man & Full of Hell - Suffocating Hallucination Absolutely crushing collaborative record highlighting the best parts of both bands coalescing in a noisy landscape of feedback and distortion.
Lillá - Come il Fiore, non il Colore Italian emotional Hardcore with lush and gorgeous guitar work in the vein of fellow Italian Emo giants Raein.
Pile - All Fiction Noisy Indie Rock perfection from one of the most exciting and difficult to define projects coming out of Boston's legendary Punk and Hardcore scene.

Dan's five "I can't forget about these" records are:
Sightless Pit – Lockstep Bloodwar Walker and Buford go more beat driven on their sophomore masterpiece.
Everything But The Girl – Fuse The duo's first album in 24 years and it didn't disappoint with its sophisticated songwriting.
Therapy? – Hard Cold Fire Northern Ireland's finest prove they're still at the top of their game after 30+ years.
Unfurl – Ascension A blistering new album from this Pittsburgh based Experimental Hardcore quartet.
boygenius – The Record Beautifully written and arranged Indie Rock from Baker, Bridgers and Dacus who are getting the plaudits they rightly deserve.

Martin's five "Oh don't forget about these" records are:
Drain – Living Proof plus Incendiary – Change the Way You Think about Pain plus Knocked Loose – Upon Loss Singles Cheating a bit. Three in one, but if you like Hardcore, this could be THE hardcore triple of the year. Something for everybody: Crossover-Fun (Drain), NYC with RATM voice and groove (Incendiary) and Converge-y metallic Hardcore full throttle (Knocked Loose). So great. Summer soundtracks. All three of them.
Entropia – Total Total Somebody has written somewhere, that this is Blackened Krautrock. I don´t know, but it´s definitely multi-layered, groove-laden and full of irregular rhythms. Combining a number of genres to something exceptional and unique. A really good pair to the new Dodheimsgard.
Dodheimsgard – Black Medium Current Atmospheric, blackened, proggy Avantgarde Metal at it´s best. A absorbing trip into the cosmos of a fragile mind. As fascinating as ever!
Monika Roscher Bigband – Witchy Activities and the Maple Death A big band album in my highlights H1/2023, who would have thought?! Creative, diverse, surprising, engaging. Forget what YOU have thought about big band music. Immerse yourself into a creative flow of sound! Prog Big Band between Math-Jazz, Avant-Pop and Electronica.
Sangre de Muerdago – O Vento que Lambe as minas Feridas Artist in residence at Roadburn 2023. Every gig was spellbinding, as is this new album. They´ve done it again. A well of tranquility, of joy and nature appreciation. Galician Folk. Stripped down, intricate, masterful. Full of deep emotions. I have never been physically in Northern Spain, but this music transports my mind to the top of the cliffs and the depths of the woods of Galicia every time I listen to this band.

[Note - we let Martin get away with giving you seven records because two records were mentioned twice and so we end up with 35 more records and tracks still! Okay, maybe we also just let him get away with it because we love him! ;-)]

And as you have read patiently up to here, we also want to give you a little present:

(one track from each record)