Drew Vernon - Interview
23 Jun 2023 - Simon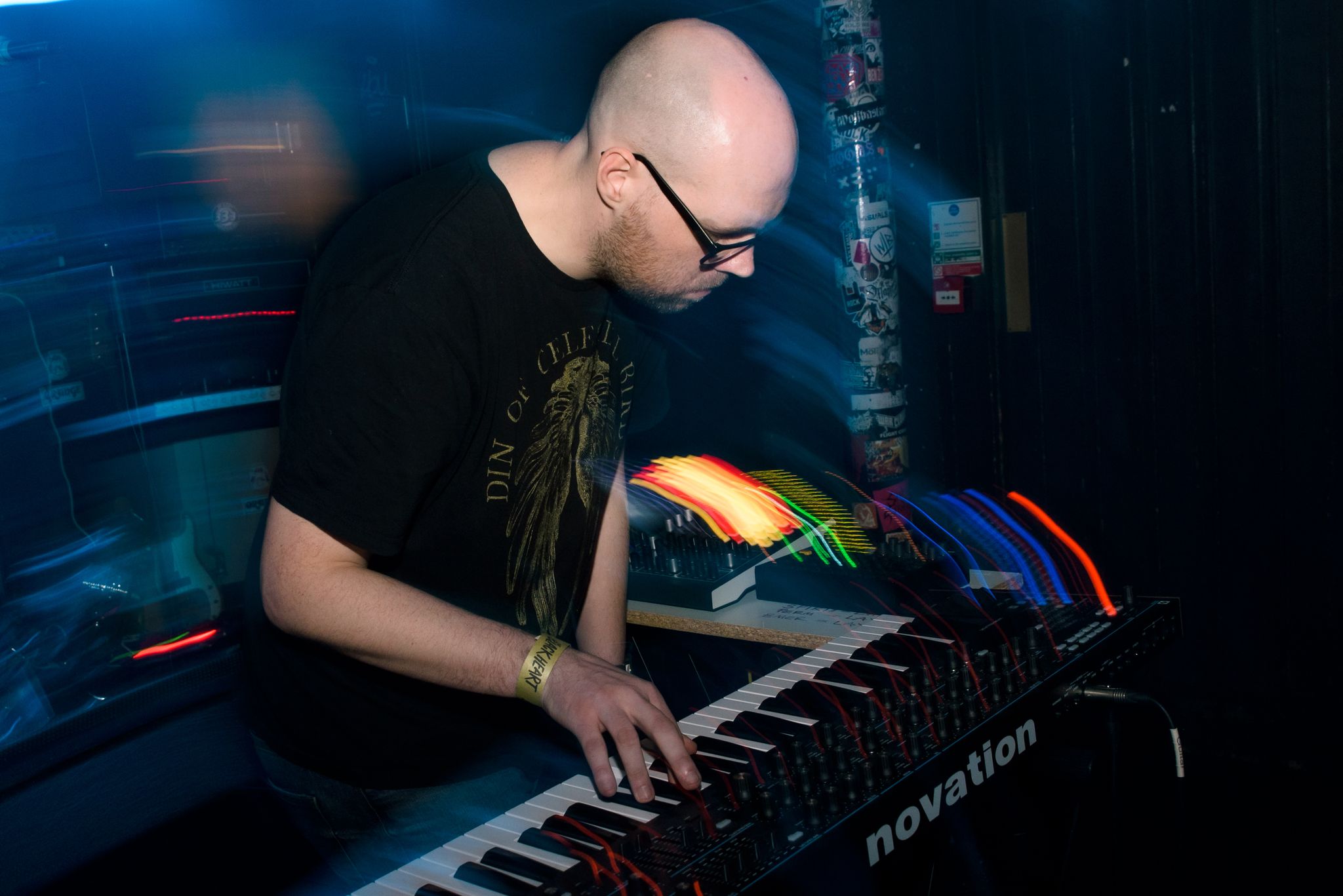 We were lucky enough to sit down with Drew Vernon from the brilliant Tacoma Narrows Bridge Disaster and his new project Sloganyear for an insightful chat about the status of both, his dream festival and much much more! Enjoy
Hi Drew, first off, a massive thank you for doing this interview with us.
No problem! Thanks for having me.
Can we start off with letting us know what has been happening in the world of Taccoma Narrows Bridge Disaster?
TNBD has had a rough time of it lately. Andrea our other guitarist decided to leave the band in 2022, well more accurately he left the country in 2021 and we really tried to keep it all going, but eventually in 2022 he called it quits. So there's been something of a cloud hanging over us, but it does seem to be lifting. We've been auditioning replacement guitarists and are quite close to filling the role. We should be back playing live shows very soon.
Are you working on any new music, be it as a solo artist or as part of TNBD?
Related to the above, I've been feeling a lot of dissatisfaction musically speaking. Not with the music itself, but with the politics of being in a band, being part of a scene, selling your music, marketing yourself. It's all incredibly draining. Sometimes you really need to retreat, which is what I've done for much of the past year.
I've been working on my upcoming solo project called 'Sloganyear' and have written a 50minute album. It is very synth orientated, with a lot of vocals. Guitars, drums, and bass are still there of course. It's very much a kind of fusion of Post-Metal, Post-Rock, and Synthwave.
Could you explain your writing process for that solo record to us?
When I write, it's very improvisational and all about living in the moment. I don't sit down and score things out, and I don't obsess over notes and rhythms to the nth degree. It's very much a feeling and emotional process for me – a catharsis really, because how I deal with the day to day stresses of life is to write music.
When I'm writing lyrics I often walk the streets late at night [note by the editor: quite a Misfits move!], headphones on, listening to tracks, waiting for inspiration to strike. Once I get that seed, I'll then focus on turning random thoughts and scribblings into something that works rhythmically with the music.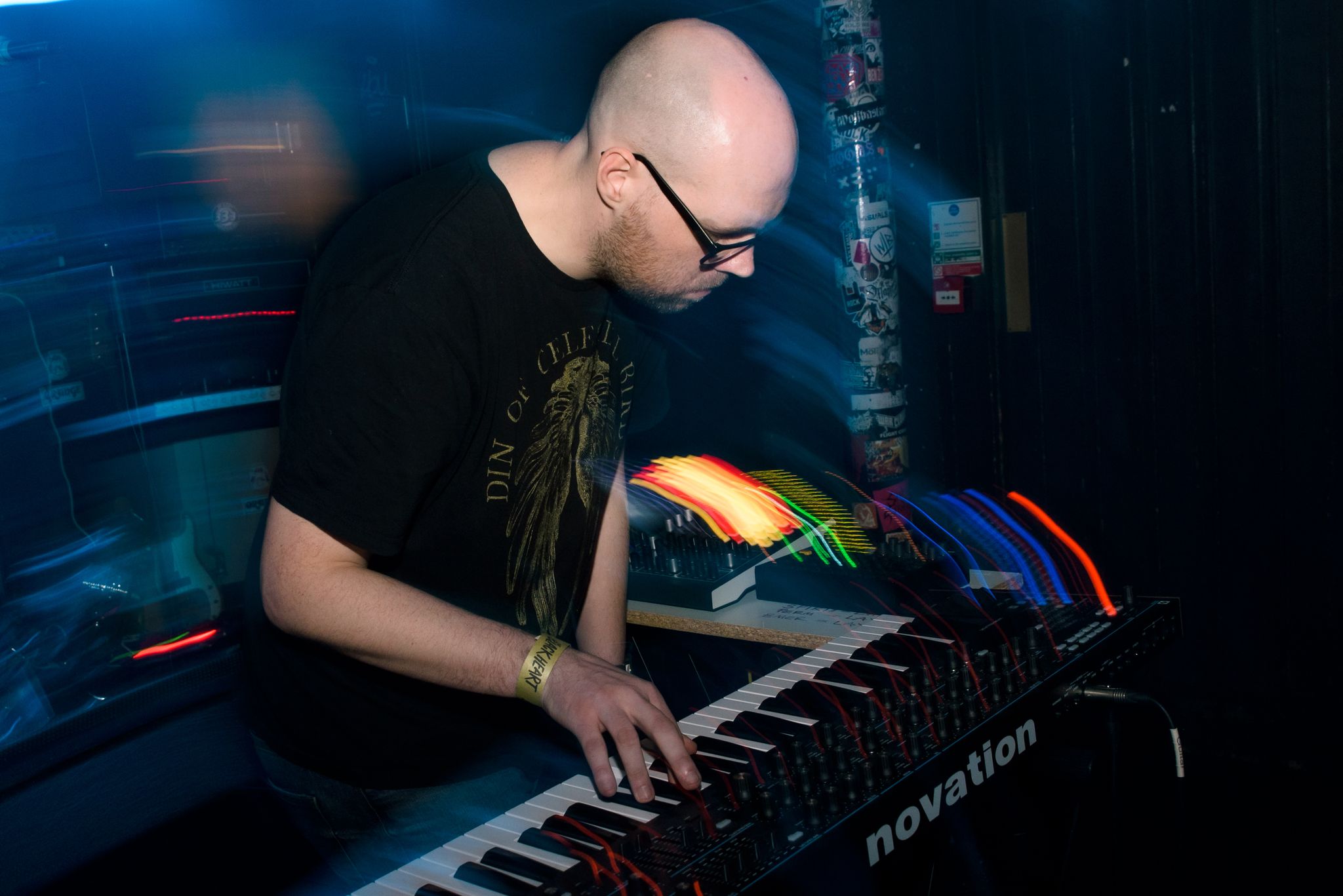 What do you strive for when writing new music?
Really for me it is important that I'm expressing myself – usually a kind of sadness, depression, loneliness, or isolation. I don't strive to break new musical ground, I don't strive for complexity, I don't strive to write clever or witty music. I strive to get in touch with my own emotions, to kind of exhume them, analyse them, and then infuse the music with them.
But I never really explain that to the audience. I'd rather they came up with their own interpretation of a song – particularly if it is instrumental.
If you could curate your own one-day festival, who would we see on the lineup?
Oh man, this is a tough one. There's so many bands I'd love to see at an all-dayer, and not all in the same genre(s) !!
Mountainscape – huge riffy landscapes. Murder By Death – whisky tinged Neo-Folk-Goth-Country songs. If These Trees Could Talk – one of my favourite Post-Rock bands. Latitudes – Where did these guys go? Super-tight Post-Metal type stuff. I'd wanna hear Agonist in full. PSOTY – These guys rock. Haven't seen them for a while, but their debut album Fragments of Uniforms</I is one of my all time favourites. Autechre – Can I chuck these guys in because I absolutely love them and they'd be a huge breath of fresh air at a postwhatever event?!
Do you go to see live music much? And if so, what is the next show you are looking forward to going to see?
I get out as much as I can, family life is keeping me a bit busier than it used to though. I'm really looking forward to Portals 2023 here in London, loads of great bands playing!!
What has been the best musical advice you've ever been given, and who gave it?
Because I'm a pretentious arsehole, I always throw out this apocryphal quote, allegedly said by John Cage: "Talking about music is like dancing about architecture" … it's a weird one to write down in the context of these questions, but when it comes to writing songs, recording, mixing, performing them…. There's no substitute for JUST FUCKING DOING IT.
I try to live up to that quote, even if he never actually said it.
My advice to people? If any shred of you is pining to create, just go and do it. Don't wait for permission, don't get dissuaded by opinion havers and naysayers. Fuck 'em all. Just go and do it.
Last regular question, what can we expect next from you?
The Sloganyear album is shaping up. I'm hoping that will be out in 2023, but it depends if a label wants to pick it up, or if I'm going to self release. Other than that, TNBD should be making an announcement in the coming months about our new guitarist, and shows to follow.
Now onto our quickfire round:
Wine or Beer? Beer.

Big arena or intimate club? Intimate club.

Beatles or the Rolling Stones? Beatles.

Pizza or Pie? Pie.

Vinyl or streaming? Streaming. I love vinyl, but I love the idea of it more than the reality.

Summer or Winter? Oh god. Summer. Please just give me some summer. This winter has been dreadful.

Touring or Writing/Recording? Writing+Recording.

[Photo credits: Ryan Shotison]