Otay:onii - 夢​之​駭​客 Dream Hacker
13 Apr 2023 - Stephan
Electronic Avant-Garde | WV Sorcerer Productions, bié Records | Release date: 22 Apr 2023 | Favorite song: Ritualware 法器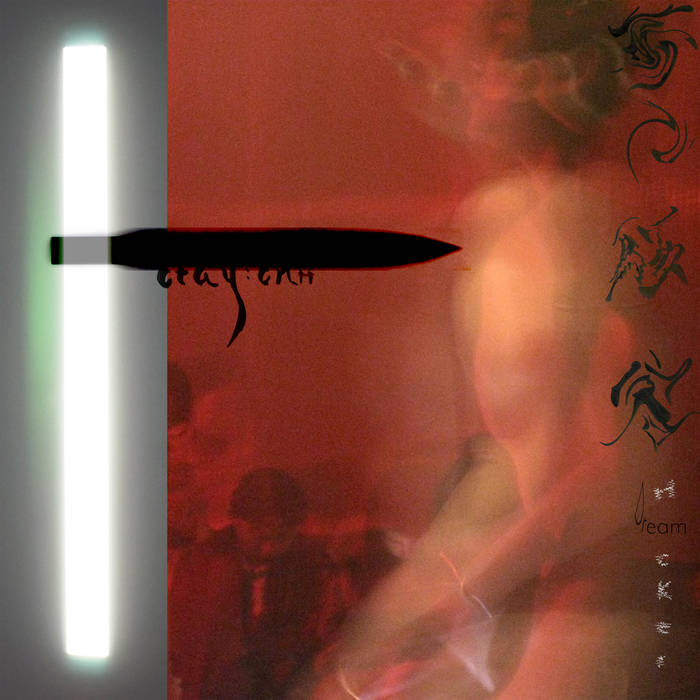 Most fans looking forward to see Chinese-American artist Lane Shi take on the Roadburn stage probably know her as the singer of the Sludgegaze quartet Elizabeth Colour Wheel, which will play two shows during this year's festival edition. Yet if you're on the edge of severe WV Sorcerer Productions addiction like me, you might have been introduced to her Electronic solo work as Otay:onii first and thus be equally excited about experiencing her in this role.
After NAG and 冥冥 (Míng Míng) the new album 夢​之​駭​客 Dream Hacker is already her third full-length release since 2018, albeit the running time of barely over half an hour of course makes the word "full" debatable and inevitably opens the EP vs. LP argument. Yet while I'll allow conflicting opinions about the quantity, the quality leaves no question - except the one frankly impossible to answer: Which one is the best though? On the high level Otay:onii operates that difference is just too hard to comprehend from down here.
In my end of the year recommendations of 2021 I said about her second album that it "is an enigmatic, untouchable artistic statement, which both vocally and instrumentally weaves a tapestry from Dead Can Dance to Björk and from Eastern folklore to brutal electro noise." So where do you even go from there?
Otay:onii stays true to juxtaposing the experimental electronic music and Avant-Pop of Laurie Anderson and heirs with her own Chinese roots, but leans a little more towards also incorporating orchestral arrangements, tribal rhythms ("Earth Introduders", if we're playing the Björk card) and Western songwriting traditions, among which especially verses calling back to the grand dramatic gesture of Shirley Bassey stand out. The latter – along with all piano and the more pop-affine segments have become easier accessible, yet it's of course still a wide stretch to call 夢​之​駭​客 Dream Hacker a ballad album.
There are still way too many droning, noisy or in other ways weird or overwhelming passages and an overall too collaged character to give this music any chance of mainstream compatibility, even if you only focus on the singing: Shi's sometimes feathery, sometimes piercing high voice still bears many resemblances with Robin Wattie (Big‡Brave) or Emiliana Torrini in "Gollum's Song" from the Lord of the Rings score, as well as mythical 4AD escapisms and her very own, decidedly Eastern wails. But that's only the tip of the iceberg of her range with her performance on a song like "W.C. 公共廁所" matching none of those descriptions.
And on the instrumental side she takes the adventure even further. It won't make much sense to guide you through each and every sound I am hearing, since I have the strong feeling that categorizations are much less the point here than the emotional effect anyway. This album may not be technically long, but its artistic merits are huge. It's just a hell of an expressive rollercoaster.
Will Otay:onii's live performance exactly reflect that? Will it even feature this studio material or be a more improvised affair like past performances suggest? I have no clue, but no matter what will be the case: We're certainly about to witness something impressive. And you'll never make a mistake hacking into your dreams with this amazing album beforehand either way.