Start The Monkey - Cave
11 Apr 2023 - Thorsten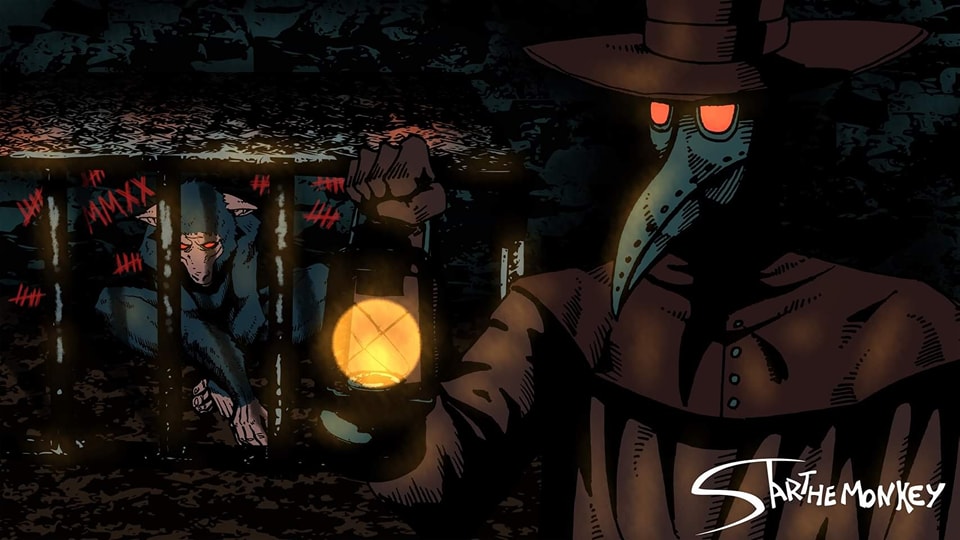 Dude, this track hits hard! This is Doom Metal more in the throbbing veins of Conan than the slow dying Gothic variant. Start the Monkey from Athens present their new video here on Veil of Sound and many people will be very very excited when listening to this promising track!
Urban Psyche will be released via Electric Talon Records and you will all be stoked and pumped up, when hearing the new single "Cave" here, and one might be even more amazed when watching the animated video which seems like a crossover between the Plague of the Middle Ages (including a protagonist wearing one of the Plague doctors' masks) and modern Zombie movies. Sounds like right up your alley? Wait till you hear the monstrous heavy sound, the Athenians deliver. Strong, muscular, like a tornado running through your ear tunnels!
The record will be released at the beginning of May, so make sure to check back with their label and their Bandcamp page because this is a really mighty release!