Aortes - With Me Forever
20 Jan 2023 - Thorsten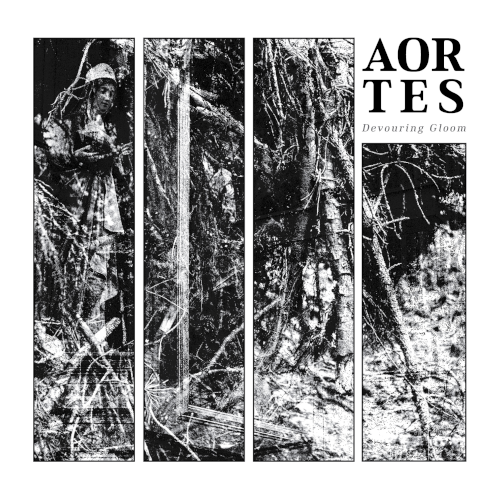 It seems as if this is the year, when Post-Rock or Post-Metal bands come back with new names - this time it's Aortes, the band formerly known as Autism. VoS is happy to give you the second single of their upcoming album Devouring Gloom - and thus we are proud to share the awesome video for "With Me Forever"!
Autism from Lithuania was one of the bands from the third wave of Post-Metal when many bands experimented with vocals that were a bit more Black Metal'ish, and the song structures were a bit less quiet vs loud but more constant and yet heavy as can be. Now they changed their name to Aortes and yet, their soundscapes are just as captivating as before with the aforementioned qualities even more refined and more uptodate. The band is able to encapsulate a sound that is very modern and yet also timeless. Therefore this song and also the whole album are nearly obligatory for anyone who likes these trademarks!
The video itself seems inspired by the early video done by Adam Jones for Tool in their aesthetics, grainy and yet hyper-realistic pictures that made these Tool videos such an immediate success. At the same time, the video has some images that are so grainy that they automatically remind us of the visuals and some covers for Godspeed You! Black Emperor. And yes - these comparisons might seem high up, but they justified, me thinks.
The combination of visual and audio are mesmerizing on this record and one should surely not underestimate this band, just because it is "oh another Post-Metal band with blackened screams"! Aortes are really top of the crop! If you like what you hear, you should head over to their Bandcamp page and get your pre-order out!