Interview with Consouling Sounds
10 Oct 2021 - Thorsten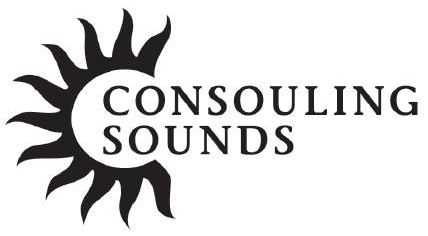 Back in 2008, Mike Keirsblick and his friend Miguel started a label which should become one of the driving forces in alternative, experimental and avantgarde music - Consouling Sounds. With releases from such influential artists as Nadja or A Storm of Light/IIVII, thisquietarmy or Alkerdeel the label has developed a very open approach to music and an even wider idea of which music they want to do next. Oh, by the way - yeah, for more than ten years now they have also been working closely with a little band originally from Kortijk you might have heard of - anyone familiar with Amenra?!
Most of you will already have heard about the love-relationship between Veil of Sound and Consouling Sounds, Belgium's finest label in everything between Ambient and Black Metal. But have you already visited our special page devoted to Consouling Sounds? consouling.veilofsound.com is a special page designed to promote the label, its philosophy and the people behind it as we think they are really special and everyone should know about it. On this page we will gather all our reviews and interviews with Consouling-artists and much more. Our web wizard Sebastian even built "a few timelines" which will enable you to get to know the label and its sublabels in a more detailed fashion.
Of course one cannot start such a huge special without looking at the people who started it all and who have kept the flame burning for more than 13 years now. Therefore we will start this series of monthly interviews with none other than Nele and Mike for graciously gave us a lot of their time in order to create one of the longest VoS-interviews ever and showed why Consouling Sounds is also somehow Consouling Family - a family we are proud to be a part of!
Here's the Spotify version:
And if you read up to here, you shall know a little secret: Each year we will now do the same thing with one or two labels that mean a lot to us!