Interview with Ralph Schmidt (Ropes of Night)
12 Sep 2021 - Thorsten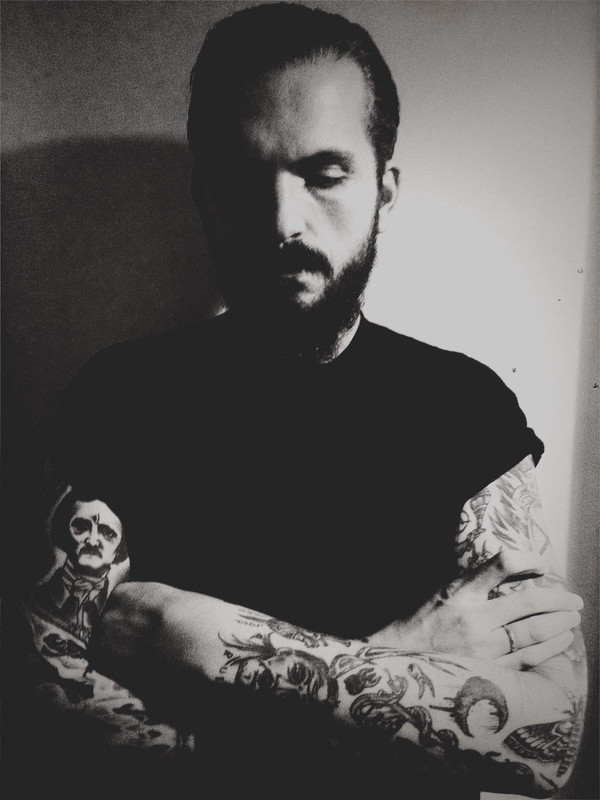 Curbeaters. Hellström. Planks. Ultha. Four bands who share one member: Ralph Schmidt, one of these walking encyclopedias of underground music. And now there is a fifth band that one must reckon with: Ropes of Night, Ralph's latest project.
No matter which side of the Atlantic Ocean one is talking about, Ralph will know it. Doing an interview with him is easy, because he knows what he is talking about and always has great bands to talk about. For this interview we concentrated on his band Ropes of Night, that just released the Post-Punk record of the year!
When I first got talking with Ralph some time ago I had the impression of a person who is very clear in his ways, aesthetics, politics and ethics. One of his main points is that no person is apolitical, no matter how hard one can claim to be. His bands and their output are usually as clearcut and as clearly divided as his personal morals and beliefs are. Upon hearing that he wanted to do a Post-Punk record, my initial thought was that this way a deviation from his usual path. But the first few beats and parts of Impossible Space wiped those thoughts away with a powerful bodyslam. And it also becomes clear that this is another stone in the mosaic of Ralph's puzzle of dark music, when watching the highly entertaining Video-Interview with him here or when listening to the audio-version of it on Spotify.
You can also read our review of Impossible Space here on Veil of Sound!
And now, without any more unnecessary space:
Here the Spotify version: