UADA - Djinn
25 Sep 2020 - Thorsten
Eisenwald | Release date: 25 Sep 2020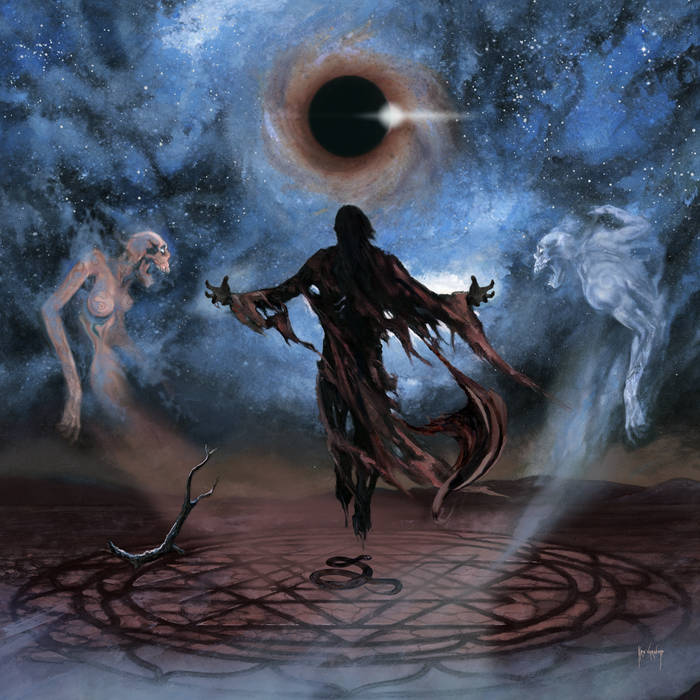 Pacific Northwestern Black-Metal-stars UADA return with a new album that shows how to combine a love for melody and Black-Metal.
When talking about Eisenwald we should not forget that UADA released their latest opus magnum Djinn at the end of September. A few years ago, one of Germany's most important political magazines "Der Spiegel" (similar to TIME or NEWSWEEK in the US) published an article about UADA (Latin for 'the haunted') and it surprised me to see an article about one of my favorite genres in there. Their claim was that black metal had turned into some kind of hipster thing with some bands like Deafheaven and UADA leading the way for those who need to be able to say "Oh, so you like Flaming Lips? Well, if you need to, I always find it to poppy, for me it needs to be bleak and dark, so my taste is much more refined than yours!" Snobs at their worst, right? By now they have turned their back on the genre again and the loners are together again without them. Some might find that disappointing, others don't, the author figures himself somewhere in the middle. I can understand the awesome-ness of the success bands like those mentioned have had because that also means that they were able to benefit from it in some way. Probably not monetary but maybe it made it easier for them to travel the world and that might be the biggest thing for them anyway.
Djinn has everything it needs to be one of the most successful black metal albums of 2020 – hell, it even deserves to be! It's moving and melodious, it bellows and bites, it shows rage and refined songwriting skills with a knack for transporting Thin Lizzy into the genre without tuning it too low but with just the right amount of dirt and grid. UADA and its mastermind Jake Superchi show an anthemic version of black metal that no one has waited for, but that no one can turn its back on either. If you can do that while listening to the title track or to "Forestless", tell me how, as I would like to get those earworms out of my head.