TRAPS - The Fighter
10 Jan 2020 - Thorsten
Halfmeltedbrain Records | Release date: 10 Jan 2020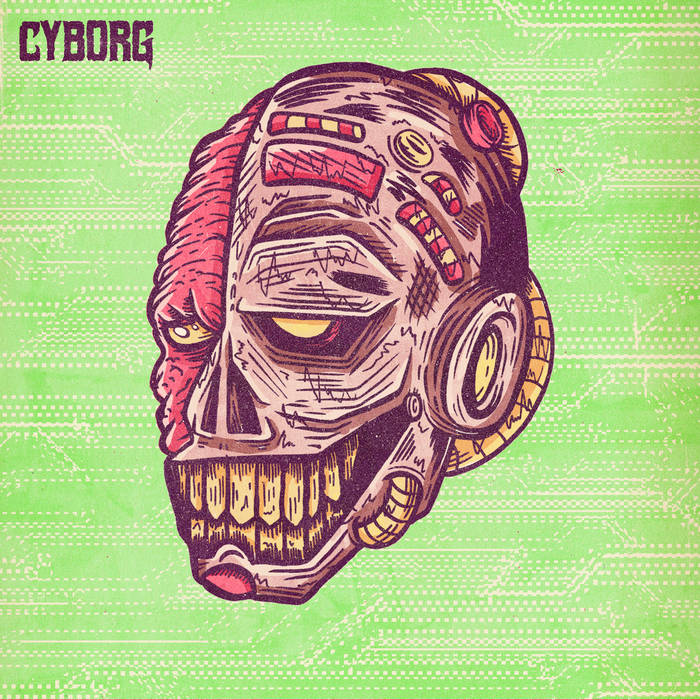 A trip back down memory lane, when we were searching ebay for interesting bands and they always mentioned DEP, C&C and Circa Survive as references for unclassifiable bands.
This is one of those releases which are nearly too hard to describe. And simultaneously they're not because they are basically everything in one go. They are stadium rock, hardcore, noise, punk, doowop and so much more.
But let's start at the beginning: TRAPS is an acronym for 'The Red And Purple Songs' - interesting title although one must admit that thinking about it, those colours fit as one might really knock his head on the wall quite often when trying to 'dance' along to the songs. This is disco-pop for patients with the attention span of a fly's life; the last refuge for those who simply are bored with counting the speed limits to normal math-core songs. The duo formed by Chainy and Max who both also play in OHHMS with which they released some refreshing doomy tunes in 2018. However, this release does not resemble OHHMS at all, so that it becomes clear, why they had to release these three songs outside of their regular band. The one thing that is similar is the use of a harshly distorted bass guitar. Nevertheless, this is also not a one-and-done-thing, as they already released six songs on a split with Oriza.
The first associations coming to mind are The Fall of Troy and other proggy Core-bands like Coheed and Cambria (even though I guess, they'll hate the comparison) or Circa Survive (minus the atmospheric and spherical elements). A comparison to harsh math-core bands like Frontierer or Dillinger Escape Plan wouldn't work, because in all of the elements of "The Fighter one thing becomes clear: They like Queen more than Maiden, The Who more than Rage Against the Machine. That also becomes clear with the intro which sounds like the normal live-outro to long concerts. They seem to reverse usual structures.
If you are more into regular structures and less turnarounds (compare the second track "Cyborg" which would also have fitted on A Night at the Opera) then you better stay away from this EP. But if you like your Math-Core more on the proggy side than on the core-side, then this band is exactly yours.