Interview with Ungfell
12 Dec 2019 - Thorsten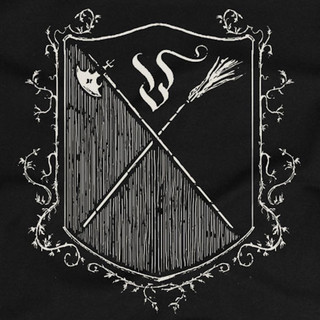 As part of our special with the HUC I interviewed Ungfell's Menetekel. Here is what he had to say!
Is this fascination with the medieval – poetry, myths, legends, music supplies – an element grown out of your own personality? No, Ungfell is what the music business calls an "industry plant". Big media companies have offered me a lot of money to invest myself together with my band in the poetry and legends of Switzerland for years on end. Privately I don't even care about that, as I am more interested in football/soccer and fast cars. Basically I don't even have an independent personality, come to think about it!
Where does this tendency for the Swiss legends and fairy tales come from? I accuse the multitude of bands that (for decades) have been poaching the hunting grounds of Nordic mythology and then played they "Oh so pagan popsongs" while at the same time brandishing their drinking-horns. Why does a band from Switzrland have to hit the same curb, when there is a rich world of fairy tales and myths right on my doorstep here in Switzerland, which is being completely ignored? I think it's enormously interesting, when there are certain singular recognizable elements within the sound and the concept. Not every damn band has to sing about Thor and his fellows only because it worked well in the past.
" Im finstren Hain ein Klang sich regt, traurig an den Blättern klebt" ('In the dark grove a sound is born, that sticks sadly to the leaves.') - wonderful poetry. Is Ungfell the most poetical project within the HUC? Definitely. I am also by far the most attractive, most intelligent and humblest member of the HUC. Of course followed by Vâlant whose IQ has tripled because of his year-long excessive alcohol partaking to the surprise of his doctors. In academic circles, Ungfell's lyrics are often compared to Rilke and Hölderlin. We were finally able to teach Kerberos the alphabet, but he still struggles with multi-syllable words. So in some way, one should not expect an improvement of the Dakhma-lyrics in the near future.