Process Black - Countdown Failure (EP)
25 Oct 2019 - Thorsten
Deathwish | Release date: 25 Oct 2019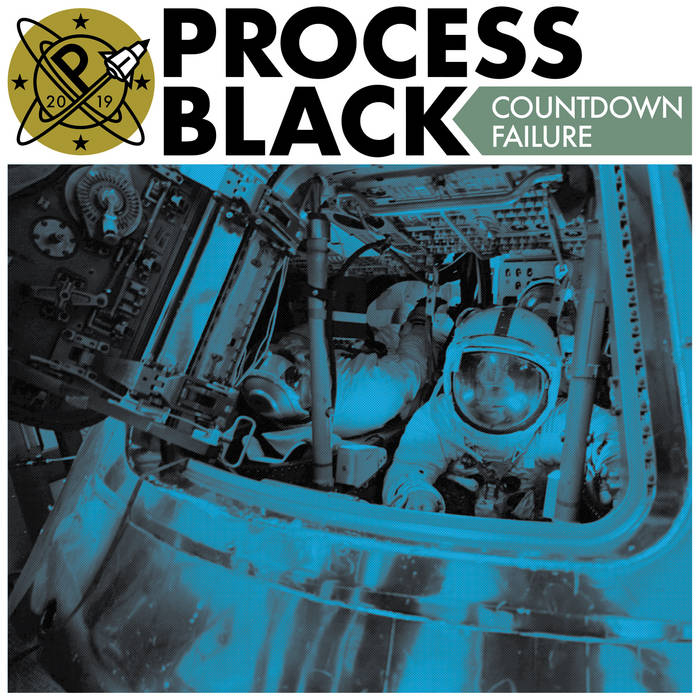 Legendary guitar hero Aaron D.C. Edge has yet another project to still his insatiable strife for releasing music with numerous bands and giving each outfit a significant style.
When announcing this release of one of his numerous projects on iconic label Deathwish Inc., guitar player Aaron D.C. Edge said that this was a dream come true. Naturally, most any hardcore band dreams of releasing a record through Jacob Bannon's label for several reasons – worldwide acclaim, lots of fans and, of course, the respect of the scene. However, the members of the band have already earned that respect over decades of contributing with so many bands (amongst them Deadguy, Kiss It Goodbye or Lumbar), so that this should not be a major goal.
Nevertheless, one goal was surely to release a standout single which they did. The noisy, low-tuned shredding by Aaron, Brock Lowry's tight drumming or Tim Singer's brilliant vocals (his name speaks for itself, evidently) all give the listener a shiver-evoking experience. The opener "Lies > Truth" already shows all the strengths of the band and additionally marks a deeply sarcastic lyricist. "I don't want truth… just lie to me" - sometimes people want to be lied to because (maybe) the truth is too hard to bear, right? Well, truth be told, you will have to try hard to find a better noise-hardcore debut single this year. The dream has come true for these experienced musicians.