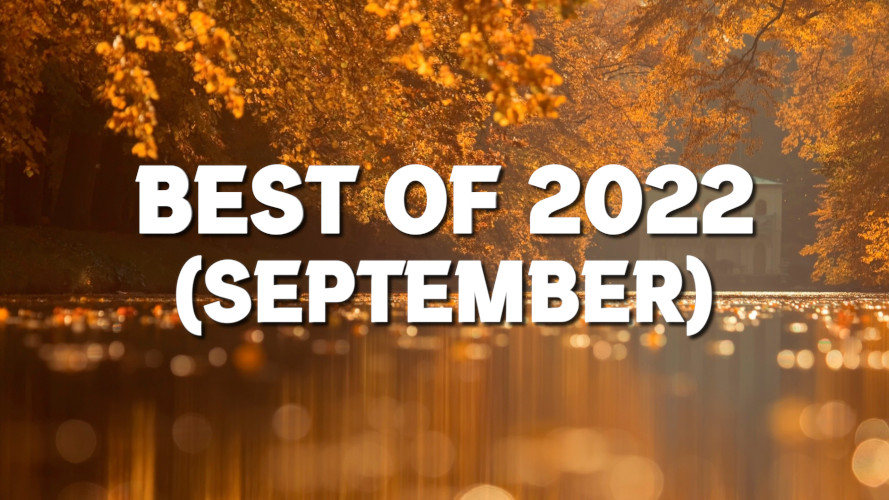 WherePostRockDwells - Monthly Roundup September & October
12 Nov 2022 - Thorsten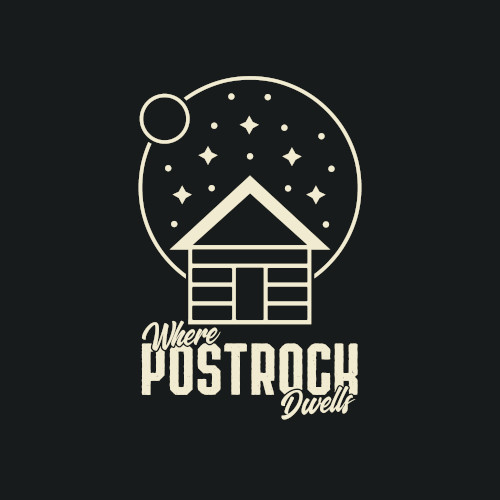 We have to apologize to all you Post-Rock lovers out there for not having given you our roundups in collaboration with WherePostRockDwells but we give you a double-edition to make up for it! Let us take you a passage through time and space with the four records of the two months. And don't miss out on our honorable mentions as well!
Star-Guided Vessel - Tethered/Severed (Post-Rock, Post-Metal, Ambient)
Okay, everyone aboard! The tanks are full! Please make sure, that you are correctly strapped into your seats. Our direction is clear, we're shooting for the stars. The record quickly takes over control of one's senses by simply blending out all other thoughts because the songs are just so good that in order to keep track of all the little shifts and turns of the drums one has to pay full attention to what is going on. The force of the record is just like the catapulting ignition of the hinted at spaceship. And when tracks like "Lest We Wake" make use of another guitar line above all the riffing then that line is an astounding new layer which seems to enable us to look at planet earth from a few miles up, where gravity is still a thing but where the point of view itself is already completely different. Much vaster, wider, brighter and definitely calming. Space-Post-Metal.
---
Desbot - Pass of Change (Kraut'ish Space Rock, Post-Metal)
So, our spaceship has left earth now but the weight of gravity is still strong and keeping us close to the ground, we witness a certain struggle between the strength of the (post-)metallic heaviness and the bright light of the orbit whose swirling, open guitar and synth-lines are filled with just the right amount of hall and reverb in order to create a sound that is very close to Cave-In's master-prog-core era of Jupiter and Antenna. That Desbot is the brainchild of Jakob's bassist Maurice Beckett might explain the perfection with which Desbot are performing their songs Space-Rock'ish explorations of space all the while still being connected to our home here on Earth. This record should be on everyone's list if you like your prog harder than usual and your Post-Metal more open-minded than the average loud-vs-quiet-dynamics. Pass of Change is as much Can as it is Postvorta! As much Kungens Man as it Giants Chair
---
Exxasens - Le-Voyage (Post-Rock, Space-Rock)
Exxasens has always been a pretty special band with a unique sound and this new record, their seventh full-length (!) since their inception 15 years ago, is just another proof for that. Maybe it is just my imagination, but this record shows their love for underrated Los Gatos-prog-band Dredg best. The swirling, slightly over the top circling guitars of Carles Sucarrats and Jordi Ruiz, the shiftiness of drummer Oriol Planells and the keys by Sergio Ledesma (btw is it just my imagination or do all of these names sound like straight from a Barca-roster?!) combine for a wonderful listening experience with the songs floating light as a breeze and taking us on this mesmerizing voyage. The kind of Le Stijl-cover artwork shows a band ready to leave some of their trodden paths and that also shows in the progginess of some tracks especially the masterpieces "L´Etoiles" (the horn section!) or "Cosmos" (straight up post-rock meets prog-metal) can only be measured by the two-fold miracle that is the title track - maybe one of the few times that the track title is an understatement when it comes to space-travel-adventures!
---
THE V.O.I.D - Into the Void (Cinematic Post-Rock)
So, if you are keeping attention and have listened to the three albums above you might notice that there is a certain chronology to it. From the harsher to the spacier sounds and finally into space itself! And that is surely where THE V.O.I.D are taking us with their highl cinematic record whose cover might seem like Synthwave at first sight. Nevertheless, the content is pure Post-Rock meets light Classic Rock and the result is pure bliss. Several of the songs open with very light picking and then some shifty beats join in - a perfect example for that would be "Lilium" which exemplifies very well, how the incorporation of a guitar solo can contribute to the sound structure in general and not stand out as they normally do. The supporting lght spots painted by the keys just take us away from solid ground and into orbit. Music from Planet Earth for those traveling onward to find a new home for all on mankind. Maybe a bit farfetched but - the roots of this music are earthbound but their heads are definitely reaching out into space. Maybe they find us a new home?
---
Here are our honourable mentions:
18 Seconds - À l'ombre des cyprès (Post-Rock, Ambient, Experimental)

BUZZ - Blissful Dystopia (Post-Rock, Psychedelic Rock, Space Rock, Instrumental)

Carved into the Sun - The Earth Fell Away (Post-Rock, Instrumental) Be sure to check out Thorsten's review here.

Coldworld - Isolation (Post-Black Metal, Blackgaze)

Dérives - FERAE SEVES (POst-Rock, Neoclassical, Ambient)

Frayle - Skin & Sorrow (Doom Metal, Stoner Rock) Be sure to check out Gene's review here.

girih - Ikigai (Post-Progressive-Rock, Post-Metal) Be sure to check out Knut's review here.

Holy Fawn - Dimensional Bleed (Post-Hardcore, Shoegaze, Post-Rock)

Il Giardino degli Specchi - Monstrum (Post-Rock)

In-Dreamview - Spires (Math-Rock, Post-Rock, Jazz)

In2Elements - It's Always Darkest Before the Dawn (Post-Rock, Post-Metal, Instrumental)

Kamyki - Coal Rock (Post-Rock, Progressive Rock, Instrumental)

Lorimer Burst - VOYAGER (Post-Rock, Space Rock)

Lost in Kiev - Rupture (Post-Progressive-Rock, Electronica)

Mind Spun - Bloom (Post-Jazz, Progressive Rock, Math-Rock)

Montear - The Hunt (Cinematic, Indie-Rock, Post-Rock)

Mountainscape - Atoms Unfurling (Post-Metal, Post-Black Metal, Instrumental) Be sure to check out Simon's review here.

My Education - EMKA (Indie-Rock, Post-Rock)

Noise Raid - Cosmic Radiations (Post-Metal, Krautrock) Be sure to check out Knut's review here.

Rædsel - Determined to End (Post-Rock)

Random Forest - Ascension (Cinematic Post-Rock, Ambient)

Rintoul - Amokura (Post-Rock, Ambient)

Rýr - transient (Post-Metal, Doom, Sludge-Metal)

The Lightsenders - Derek Is An Astronaut (Post-Rock)

The Mantra Discord - Relapse Into Silence (Post-Progressive Rock, Art Rock)

Walls Of Ashes - According to Your Will (Post-Rock, Ambient, Drone, Experimental)

We Stood Like Kings - Away (Neoclassical, Cinematic Post-Rock, Ambient)

---