À L'Ombre d'Héméra - Disciple je deviendrai
14 Sep 2022 - Thorsten
Genre: Post-Metal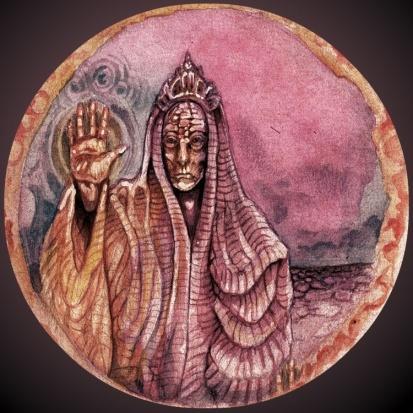 Yes, you are seeing correctly, another premiere here on VoS, no. 4 in a bit more than 60 hours! But enough about us, because this track is from a band very dear to us, because they were with us from the start and are somewhat family - À L'Ombre d'Héméra from Canada. However, we are not just happy to help out friends - BUT to share an amazing song with you, their new single "Disciple je Deviendrai"!
This track is just another example why well-done post-rock or post-metal never get old - you just have to listen carefully to the little details like the mindblowing five seconds between 0:30 and 0:35 when the track moves from LLNN-sludgey-ness to ef-like post-rock grandeur, exchanging a crispy riff with some dreamgazey guitar pickings. If you like the more silent side of Post-Metal, like PALMS for example, then the new track by the band from Quebec is right up your alley, because they are not capable of giving you loads of dynamics but also play with textures and soundscapes so much on this one, that we can hardly wait for their next release titled Saison de déceptions - be sure we will keep an eye!
PS: The moment when the track changes COMPLETELY at around the 3:30 mark is another reason why one must love these Quebecois!