WherePostRockDwells - Monthly Roundup May
19 Jun 2022 - Supratik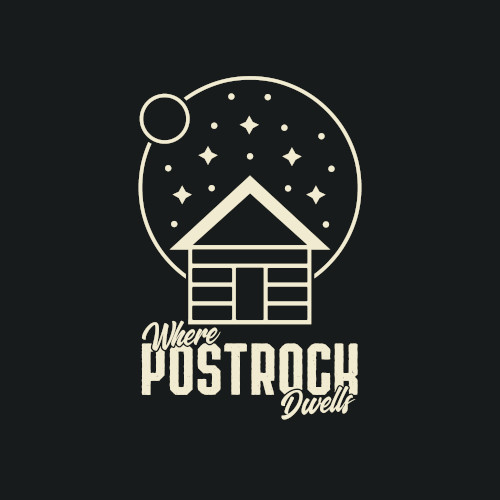 Once again we are blown away by the quality and also the sheer quantity of releases that WPRD mastermind Ronnie throws at us with this month's WPRD Roundup. Make sure to check out all the records on this list - also the ones we already reviewed!
Secret Gardens - everbloom (Post-Rock, Progressive Rock, Synthwave)
New York based one-man-instrumental-project Secret Gardens is on a mission to write an album about each season. His 2021 record Tundra provided an introspective journey through the cold, harsh winter and it instantly blew me away with its endearing mix of Post-Rock and Progressive undertones. Well, the expectations were high for his latest album everbloom, which is all about the sweet, sweet amazingness of spring but nothing could've prepared me for what I was about to explore with this record. Everbloom is one of the most tasteful and unique albums that I have listened to this year. On the surface, one may conclude that it's going to be a typical uplifting Post-Rock album but wait till you start peeling the various layers every track has to offer and everbloom does that right away with the opening track "Sunrise Joyride". The track starts off with mellow and cinematic Post-Rock tunes until it does a 180 degree flip and nosedives straight into retrowave/synthpop territory. Talk about grabbing one's attention from the get-go! Every single track in this record has its own unique spin on the instrumental Post-Rock formula. There are some sick Math Rock and Prog Rock chops, particularly in tracks like "Skydeck", "Cathedral Trees" and "Into The Owl's Eye" while tracks like "Wildflower & I" and "Idaho Willow" lulls me into a comfortable blanket of solace and introspection. 'Sunshower', however, could be hailed as a highlight of the album as it features Swancore legends, Eidola and it's every bit as explosive as one might expect. Everbloom might've had the awesomeness of spring season at its core but it's one of those rare gems that would practically go with any mood or season.
---
Passage - Voyage (Post-Rock, Neoclassical)
The pandemic has affected us differently; some improved their efficiency in their day-to-day lives while others (speaking of myself here) put on additional weight and now have come to love it. Quebec-based Passage, took a different route to deal with the pandemic madness. Passage is a trio that was formed in 2005 that used to dole out pretty heavy and crushing Post-Metal/Doom Metal but decided to careen towards the ethereal realm of Post-Rock, Neoclassical and Shoegaze with their latest album Voyage and oh boy, they absolutely nail the landing. First song, "L'Éveil". One minute in and I'm flying. The piano and strings come sweeping in and knock the wind out of me. The splashy guitars, piano chimes, lofty strings and airy drums lift me higher and higher during the crescendo section and I know in my gut that I have stumbled upon a masterpiece! I have just described what I usually feel while listening to Post-Rock music in general but these Quebecois gentlemen tug at my heartstrings that's almost ineffable for me to comprehend. Apart from the overwhelming warm and fuzzy feeling that every track in Voyage induces within me, I'd also like to give them props for creative arrangements and compositions. These guys definitely know their craft and the attention to detail in both the composition and production is outstanding. The final two tracks, "La Mémoire du Temps" and "Trépas" are some of the finest amalgamation of Classical and cinematic Post-Rock music that I have listened to in quite a long time.
If you are a fan of neoclassical infused Post-Rock, please don't sleep on this album. It's a diamond in the rough that needs to be in the collection of every fan of the genre.
---
Here are our honourable mentions:
Almost Silent - Shape of Words (Ambient, Electronica)

Am Fost La Munte Și Mi-a Plăcut - La Vale (Post-Rock, Progressive Rock, Instrumental) Be sure to check out Jonas's review here.

Astodan - Évora (Post-Metal, Post-Rock, Post-Hardcore) Be sure to check out Thorsten's review here.

Bog - Remission (Post-Metal, Doom-Metal)

Goodbye, Kings - The Cliché of Falling Leaves (Art-Rock, Cinematic Post-Rock)

Isaurian - Deep Sleep Metaphysics (Doomgaze, Post-Metal)

Living With Giants - This Place is not a Home (Post-Rock)

MONO - My Story, The Buraku Story (OST) (Cinematic Post-Rock, Ambient)

Olhava - Reborn (Post-Black-Metal) Be sure to check out Knut's review here.

ROOK - Infinite Empty (Dark Ambient, Post-Rock, Doomgaze)

Sagor Som Leder Mot Slutet - III (Post-Rock, Post-Metal) Be sure to check out Jonas' review here.

Syberia - Statement on Death (Post-Metal, Post-Rock, Instrumental) Be sure to check out Knut's review here.

---