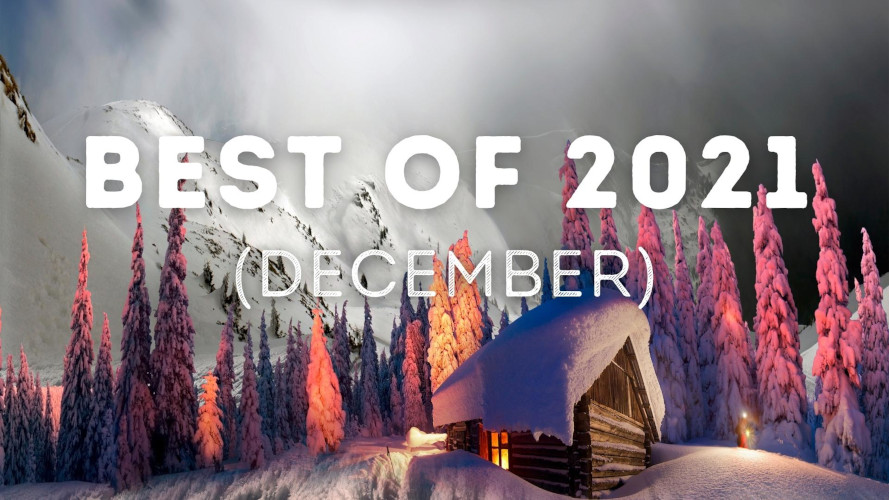 WherePostRockDwells - Monthly Roundup December
08 Jan 2022 - Supratik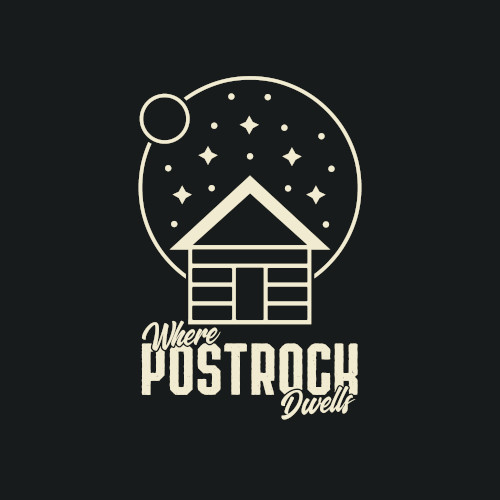 The first roundup of 2022 is looking back at the last month of 2021 and of course, it is a bit of a slow month, because there are not that many releases in the few weeks before Christmas. However, the WPRD-crew once again has found quite a lot of good ones!
The Color Of Cyan - Agape (Post-Rock)
The Color Of Cyan is perhaps one of the most unexpected comebacks of 2021 which is undoubtedly THE year of comebacks in a long time. The collective was formed in 2000 in Puerto Rico and after almost two decades (!!!) of silence, they made a comeback during the height of the COVID pandemic. Their mutual love for post-rock and cinematic soundscapes transcends geographical boundaries between the band members. Their 2021 record, Agape, is a beautiful example of their persistence and creative capabilities. Agape is a Greek word that alludes to the selfless love of God from mankind and vice-versa. It's the highest form of love in existence and the album does a great job in displaying such emotions through intricately layered cinematic passages backed by orchestral and chamber-esque qualities. Most of the tracks in the album focus more on build-ups and it's the quieter sections that ultimately pay-off more than the explosive crescendos. Agape is an introspective gift that keeps on giving.
---
Return To Zion - There, there Little Lamb! Paradiese Awaits You (Post-Rock/Metal)
Philadelphia based instrumental post-rock collective, Return To Zion, entered my awareness in December, all thanks to a big recommendation from Chris Garr (The Sun Burns Bright). Return To Zion's debut record is a fine example of the kind of post-rock I've been appreciating more in the recent years - dense, incisive and to-the-point. Almost all tracks are under 6 minutes (with the exception of the final track) and that's a gratifying thing. Tracks like "Katiana", "Rations of Hope" and "Matryoskha" get me with coquettish hooks and glue my commitment to listen beyond my preconceived notions of the post-rock formula. Once I'm hooked, the band gifts you the final track, "Aliyah", which is an absolute post-rock belter and probably one of the most ambitious tracks on the record.

If Return To Zion aren't on your radar yet, then this album should see to it that they are. Trust me, it's a fine album that's definitely worth your time.
---
Vy Pole - Facing The Abstract (Post-Progressive-Rock, Experimental)
Vy Pole is just one of those bands that has consistently flown below the radar despite their best efforts to make boundary-pushing post-rock for over a decade. I stumbled across them back in 2012 during one of my random YouTube rabbit hole escapades and it has been a long-running love affair ever since. The band has surgically treaded into heavier territory with each release but their 2021 record, Facing The Abstract, is a major leap in the evolution of their sound. Vy Pole almost abandons their classic long-drawn out, delay-infused soundscapes and ventures into Progressive and Alternative Rock realms akin to Dredg and A Perfect Circle. It's one of those albums when you're not even sure if you'll like it but you spend hours listening to it while trying to make up your mind. What's even more interesting is that Vy Pole released an instrumental version of the record for those who are deterred by vocals. Facing The Abstract is tethered to the Post-Rock realm by a fine but strong thread and is not ashamed to shun big crescendos in favor of a more compact and intimate package.
---
Here are our honourable mentions:
After-Math - Temporal & Knowable (Post-Rock, Synthwave, Electronica)

Cecilia::Eyes - Sore Memories Always End (Dreampop, Shoegaze, Post-Rock)

Corey Mastrangelo - Long Distance Station To Station (Electronica, Indie-Rock)

Dan Caine - Into The Mountains (Ambient)

Fourteen Nights At Sea - Artefacts / Black Maps (Post-Rock, Post-Hardcore)

Juneau - CLOAK (Post-Rock, Post-Metal)

Slow Meadow - Upstream Dream (Ambient, Neoclassical, Cinematic)

So Hideous - None But A Pure Heart Can Sing (Post-Progressive-Black Metal, Nu Jazz, Experimental)

There's A Light - For What May I Hope? For What Must We Hope? (Post-Rock, Shoegaze, Cinematic)