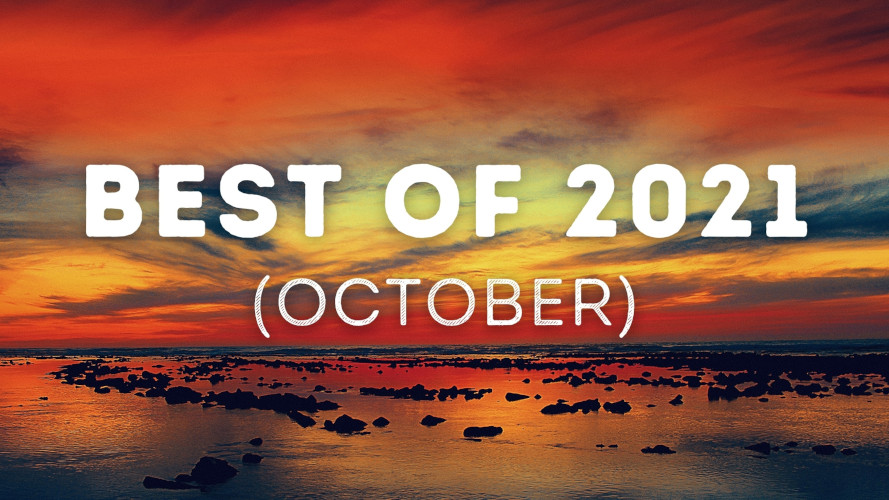 WherePostRockDwells - Monthly Roundup October / November
10 Dec 2021 - Supratik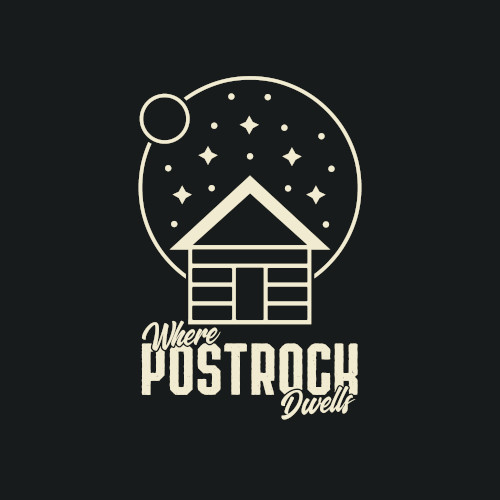 As WPRD and we promised, this month you get a double dosis of Posty-goodness. We incorporated the three best releases of October and November and give you loads of honorable mentions. Some have already been mentioned (a lot) here on VoS, others haven't, so that everyone will be able to find something worthwhile checking out! Enjoy and merry xmas, everyone!
Meddler - Upsurge (Post-ProgressiveRock, Instrumental)
Upsurge is perhaps one of the finest instrumental post-progressive metal offerings of 2021 and a demonstration of how splendid a one man project can be with the right amount of talent and creativity. Mumbai, India-based multi-instrumentalist Angad Bhatia holds back no punches in delivering a punchy combo of atmospheric post-rock and progressive metal grooves. As far as the influences that make up Medddler's sound, Cloudkicker-esque songwriting seems to be a primary component although the dynamism displayed in Upsurge goes well beyond the Cloudkicker formula and Angad does well to add some subtle instances of hypnotic and psychedelic elements to his sound. These elements are all combined tastefully with some healthy down tuned djenty sections that pay off nicely during the buildup of most songs. Tracks like "Nectar" and "Moonlight" are more into post-rock and ambient territory from the rest of the tracks even though "Monet Sees Pollux" and "Bards Bring Rain" offer the right amount of balance between heavy and hypnotic. Angad describes Upsurge as 'meditative escapism' and the record surely delivers what it advertises. If you're on the lookout for some entrancing post-progressive rock to get lost within, Upsurge might become your new best friend.
---
Halocraft - A Mother To Scare Away The Darkness (Post-Rock, Instrumental)
Who said that post-rock is just sad music for sad dudes? If you know someone who doesn't listen to this genre because of this cliche, just play them this masterpiece. I bet they'd change their minds in no time, because A Mother To Scare Away The Darkness is truly an addictive gem. The emotions that this wonderful instrumental journey gave me are similar to those evoked by another Greek band, we.own.the.sky, with their 2019 album Home. At this point it cannot be a coincidence! Greeks post-rockers know how to write damn good songs, with groovy and beautiful catchy riffs.
This record serves as a prequel to the debut, Chains For The Sea, but boy, this one is even better in every aspect. It sounds freakin' amazing. This beauty fired at maximum volume can definitely recharge the batteries of the mind, so to speak. The title track, with the voice of the child, immediately suggests the innocence of childhood, and it's as joyful as a warm and bright day by the sea. "New Beginnings", man, this is one of the most energetic and dreamy tracks I've heard this year, I swear. The delay arpeggios, the riffs, that bass tone and the snare: it's all dynamic and sparkling, and the adrenaline rush at the end is just amazing. My favorite is undoubtedly "The Machine". Damn, Halocraft really outdid themselves here! The melody immediately enters through the back your head and you can not help but let yourself be carried away by the roller coaster of the crescendo of those shiny dreamy guitars. The outro is a sensational burst of adrenaline, I swear if it lasted one hour I'd not complain at all. It makes perfect sense that the track that follows immediately is the most introspective and nostalgic episode of the album. "For The Son You Could Not Save" has an aftertaste of sweet melancholy and evokes a delicate atmosphere, however it manages to be uplifting in his own beautiful, cinematic way. I could talk about all the songs for hours, but the truth is that they're all spectacular. The mix enhances the (already high) quality of each composition, and the intelligent panning gives openness and spaciousness to every track. The whole record is full of memorable hooks and catchy melodies, and the only thing to do after listening to the last song, "Don't break the loop"</o>, is to take the title literally and press that repeat button as strong as you could.
---
Kitsugaki - Pinturas Del Mundo Flotante (Math-Rock, Indie Rock, Post-Rock)
The band is called Kitsugaki, and the album cover prominently features a nine-tailed kitsune (fox) mask in front of a torii gate. If you ever watched too much anime, or played Ghost of Tsushima for any amount of time, you'll know what it looks like right away. It even looks like it could've been drawn by the Demon Slayer artists. So, of course, this band is from Colombia!

They even say so with their track "We Are Not Japanese" which just so happens to feature Japanese singer Yukiko Watanabe, just to drive the point home.

It's like they're the best kind of weebs. They meme hard with the stereotypical Japanese Theater YOOO to kick off their opening track, but they also lovingly show their appreciation with tracks like "Shiro Koto", featuring the shamisen and tight melodies with the vocals.

Their love of Japanese math-rock is also prominent in tracks like "Soteisei" and "Chubby Boy" with clean textures and tight compositions, nearly counteracting the syncopated rhythms that betray their Colombian soul, but it's a heritage that can easily lend a hand to math rock in ways I hadn't previously anticipated. There were several times I had to restart a part of a song and thought to myself "Did they mess up or am I just stupid?" And the answer was always "I am".

This album is bolder than Colombian coffee, trendy like boba tea, and as rich as either of these cultures that Kitsugaki clearly enjoy so deeply.
---
Here are our honourable mentions:
A Lake Of Ayes - Ouro Sobre Azul (Post-Metal, Post-Rock) Be sure to check out Thorsten's review here.

Blankenberge - Everything (Shoegaze, Indie-Rock)

Clayhands - Is This Yes? (Art-Rock, Post-Rock, Instrumental)

Ephemeral Echoes - Ascension (Post-Rock, Instrumental) Be sure to check out Daniel's review here.

Explosions In The Sky - Big Bend (Post-Rock, Cinematic, Neo-Classical)

Glassing - Twin Dream (Post-Hardcore, Sludge Metal)

Golden Hymns Sing 'Hurrah'- The Great Dystopian Songbook II: Songs of Blood (Post-Rock, Drone, Experimental)

Hippotraktor - Meridian (Progressive Metal, Post-Metal) Be sure to check out Gene's review here.

IAH - Omines (Post-Metal, Stoner Rock)

Lachlan R. Dale & Joseph Rabjohns - Eclipsing // Orbs (Ambient, Drone)

Long Hallways - I Still Believe In Us (Post-Rock, Post-Jazz, Experimental)

Maybeshewill - No Feeling Is Final (Post-Rock, Neoclassical, Electronic) Be sure to check out Jonas' review here.

Midsommar - The Dream We Had (Shoegaze, Dream Pop)

Molecules to Minds - Species Of Amnesia (Post-Rock, Ambient, Instrumental)

ONUS - Each Of Us Is An Ocean (Post-Rock, Post-Metal, Instrumental) Be sure to check out Thorsten's review here.

Outrun The Sunlighe - A Vast Field Of Silence (Post-Progressive Rock, Djent) Be sure to check out Gene's review here.

Portico Quartet - Monumental (Electronic, Modern Jazz, Experimental)

SaaR - GODS (Post-Metal, Sludge-Metal)

Seahorses - is this just survival (Post-Rock, Ambient)

Shy, Low - Snake Behind The Sun (Post-Metal, Sludge Metal, Post-Rock) Be sure to check out Pat's review here.

Slow Crush - Hush (Dream Pop, Shoegaze) Be sure to check out Daniel's review here.

Soars - Enfold (Post-Rock, Synth-Rock, Instrumental) Be sure to check out Wouter's review here.

Soup - Visions (Progressive Rock, Indie-Rock, Folk Rock)

Svemir - Vagabond (Post-Rock, Indie-Rock)

Transatlantic Alliance - s/t (Post-Rock, Ambient) Be sure to check out Jonas' review here.

vvilderness - As Above, So Below (Post-Black Metal, Blackgaze)

Yenisei - Reflections (Post-Rock, Instrumental) Be sure to check out Simon's review here.