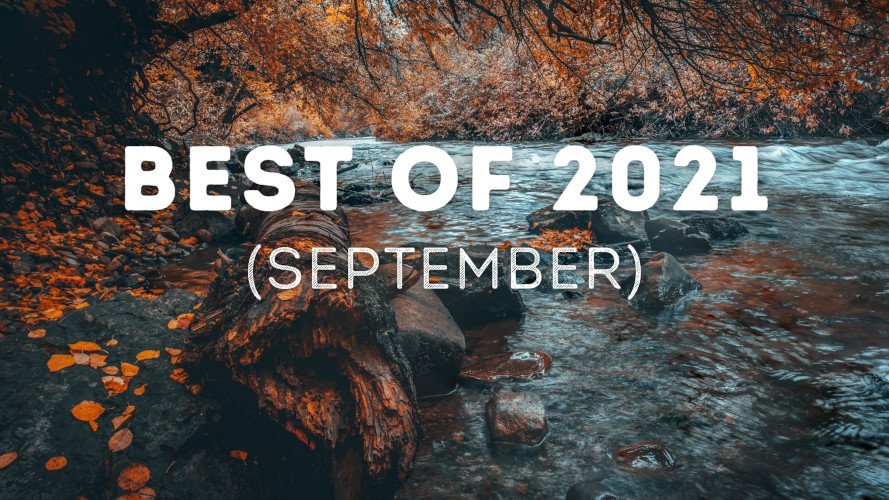 WherePostRockDwells - Monthly Roundup September
22 Oct 2021 - Supratik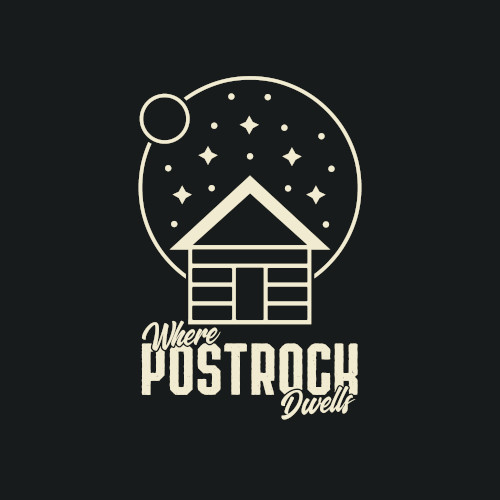 Another roundup of the Post-world brought to you by WPRD's mastermind. Due to several problems of different natures this one is delivered to your virtual doorstep two weeks late, for which we are deeply sorry. Nevertheless it is filled with so much posty goodness that we are pretty hopeful that you will like it!
Vinifera - Synthesis (Post-Rock, Electronic, Alternative)
Everytime I see a new Post-Rock band from Poland, I know in my heart that it's gonna dismantle me. Vinifera from Katowice is another testament to that. Vinifera, as I understand, is a grape that has been used to make wine. Well, I can whole-heartedly say that their music certainly tastes like a swig of fine wine.
Their debut EP, Synthesis</i<», experiments with the notion of Post-Rock dynamics but they manage to sneak in their own take on the genre by adding alternative and electronic influences in the mix. The first two tracks, "Sparks" and "Voltage", are catchy right off the bat with aerial guitars and beautiful drum fills that have a distinct spacey vibe (which is a motif that carries over to the subsequent tracks as well) that alternates between quiet and heavy parts with a quick yet smooth transition between rhythm shifts. My favourite track, "Part Of The Ocean", delivers exactly what I love about Post-Rock: vibrant waves of zippy guitars, upbeat melodies and intense but not overbearing crescendo swells. The title track is a callback to the alternative influences that I mentioned earlier. It doesn't necessarily 'revolutionize' the genre tropes but doesn't affirm the boundaries either. An interesting experiment that doesn't fail to deliver the emotions and feelings that a Post-Rock fan always craves.
Although the EP clocks in at less than 25 minutes, it's a noteworthy debut from a band that's not afraid to experiment with different styles and approaches to make its statement. And oh boy, they make a solid statement. Definitely keeping an eye out for any future releases from these guys.
---
Anoice - The Hidden Forest (Ambient, Neoclassical, Post-Rock)
Japan-based Cinematic Ambient/Post-Rock group Anoice came up with an ambitious concept album, The Hidden Forest, in which each of the 17 tracks takes inspiration from 17 paintings by Naoko Okada. It's the perfect example of a concept album executed beautifully. The opulent visual presence associated with this record is what makes it stand apart from most releases this year. The Hidden Forest is a gorgeous and sumptuous forest-gazing experience accentuated by cinematic soundscapes that primarily focuses more on the quieter and more ambient leanings although tracks like "quiet wish" and "magnolia" offer plentiful Post-Rock peaks with highly emotional string swells.
Optimism is at the core of The Hidden Forest but it's accompanied by an ever-present nostalgia and sombreness. It's like getting lost in a dense forest with no sense of direction or purpose. Like a fever dream but strangely exhilarating and cathartic. They say a picture says a thousand words but Anoice took it up a notch and provide a highly immersive voyage for all the lonely wanderers seeking to take a deep dive within their own imagination.
---
Here are our honourable mentions:
A Talk In The Dark - Look To The Clouds (Post-Rock, Ambient)

Abstract Void - Wishdream (EBM, Experimental, Synthwave) Be sure to check out Gene's review here.

Apoa - Kryonaut (Post-Rock, Post-Metal)

Brave Arrows - The Plagues (Cinematic Electronic-Rock)

Driving Slow Motion - Adrift:Abyss (Post-Rock) Be sure to check out Thorsten's review here.

Glasgow Coma Scale - Sirens (Post-Rock, Stoner Rock) Be sure to check out Pat's review here.

Lehnen - Negative Space (Alternative Rock, Post-Rock, Doomgaze) Be sure to check out Thorsten's review here.

LLNN - Unmaker (Post-Metal, Post-Apocalypse, Hardcore) Be sure to check out Simon's review here.

Mono - Pilgrimage Of The Soul (Post-Rock) Be sure to check out Sebastian's review here.

Seabreather - Off A Bow Echo (Post-Rock, Prog-Rock)

So Far As I Know - The Omega Point (Post-Rock, Electronic, Art-Rock)

Transmission Zero - Bridges (Post-Rock) Be sure to check out Ben's review here.

TRNA - Istok (Blackgaze) Be sure to check out Knut's and Thorsten's detailed review here.

Verbian - Irrupção (Post-Metal, Post-Hardcore, Post-Rock)