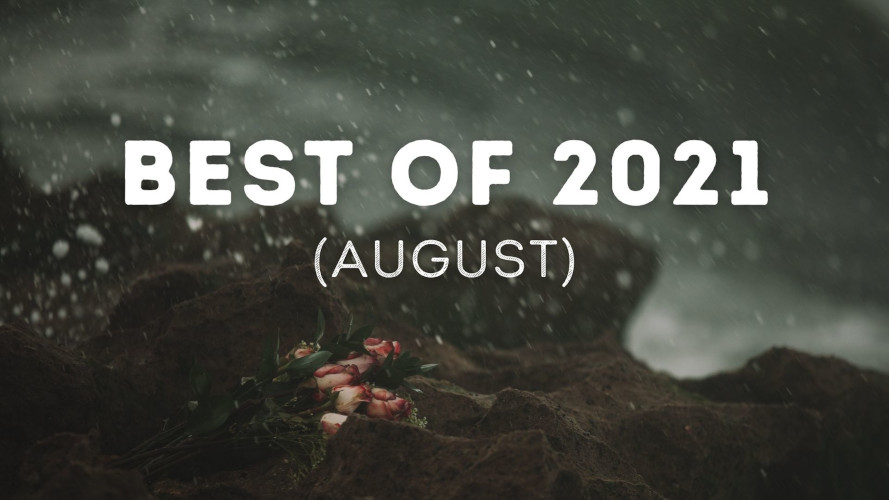 WherePostRockDwells - Monthly Roundup August
11 Sep 2021 - Supratik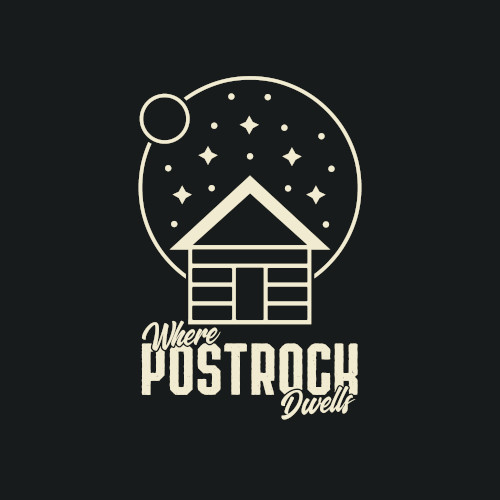 Just like July, August is usually a rather slow month for Post-releases which, of course, does not mean that there are not several releases worth checking out. WPRD has picked up a few records that we should still check out!
Appellative - Everything I Didn't Say (Post-Rock, Progressive Rock)
Since the beginning of 2020 there's been a huge outcropping of one-man-bands, many of them being… nothing to write home about, to put it gently. For those one-man-bands that have been around before the world hit the fan, I'm sure it's been a blessing and a curse. On one hand, the competition has grown exponentially, on the other hand, their music probably shines a little bit brighter in comparison to those who are new to solo endeavors.
Appellative has, in my views, experienced the latter. I hadn't heard of him until early this year, and I'm honestly sad I hadn't heard of him before. His latest effort, Everything I Didn't Say borrows heavily from early Cloudkicker's arsenal, utilizing verdant valleys of ambient passages in-between brutal breakdowns and rough riffs. I guess you could possibly call it… Djentrification.
I don't know how it might happen, but if you somehow can't get enough of Cloudkicker, there's an equal challenger in the realm of soloists. The composition is rock-solid, the production quality is certainly there, hell, there's even a guitar solo. It's not a terribly long album, you could've finished the whole thing by the time you realize I'm terrible at writing.
(Written by Aaron Edwards)
---
Lesotho - Summer Wars (Post-Rock, Post-Metal)
If you're in the mood for some cinematic Post-Rock with heavy Post-Metal and Post-Black Metal nuances, Lesotho has got the right recipe for you. This threepiece band from Boston makes quite a compelling statement with their approach to Post-Rock formula with their debut EP. Lesotho are not insanely creative or reinventing the genre wheel in any way but their careful restraint in combining heavy, hard-hitting riffs with soundscape-y walls of sound is definitely a drool-worthy effort for fans of the genre. The first track, "Plusone/Timestwo", builds up the momentum quite gracefully while the succeeding track "Altar Fire" is a slick maneuver in playing with expectations of distorted riffs intertwined with layers and layers of atmospheric soundscapes. The revered post-black metal passages make a cameo in "Pride & Sorrow" and "To See with Eyes Unclouded" (didn't see that coming when I first listened to it) and provide an excellent contrast to the quieter passages in the tracks. You can't miss out on this masterfully done EP as it has plentiful in store to satiate the cravings of most Post-Rock and Metal-fans.
---
Here are our honourable mentions:
BLAK - El Tall d'Escil·la (Post-Rock) Be sure to check out Pat's review here.

Deafheaven - Infinite Granite (Shoegaze, Progressive Blackgaze) Be sure to check out Simon's review here.

Eluvium - Virga II (Ambient)

Non Somnia - Stella Meae (Post-Rock, Neo-Classical) Be sure to check out Pat's review here.

Ranges - Cardinal Winds (Post-Rock, Neo-Classical) Be sure to check out Sebastian's review here.

Tacoma Narrows Bridge Disaster - The World Inside (Post-Progressive-Rock) Be sure to check out Simon's review here.

Tapes And Topographies - Monomials (Ambient, Drone)

Theos - Precognitive (Post-Rock, Post-Metal)

Unreqvited - Beautiful Ghosts (Post-Black Metal, Blackgaze, Synthwave)

Walking Across Jupiter - Talk (Djent, Post-Rock, Post-Metal)

Wozniak - Bruises (Shoegaze, Dream Pop)