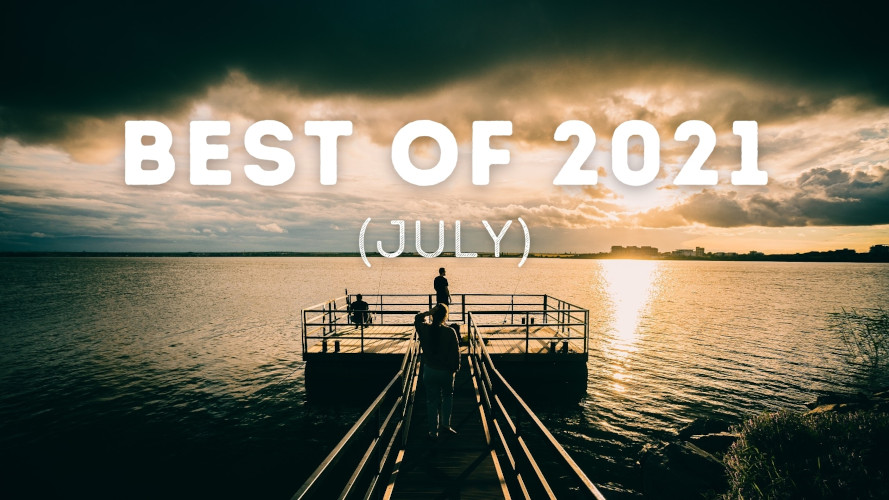 WherePostRockDwells - Monthly Roundup July
06 Aug 2021 - Supratik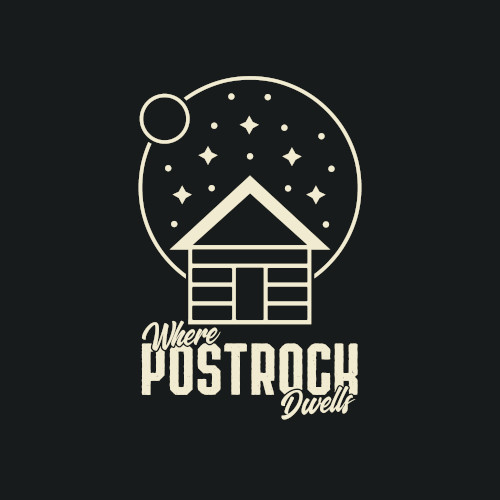 July was a rather slow month for Post-releases but nevertheless, WPRD has picked up a few records that we should check out!
Hereafter - In The End We'll All Become Stories (Post-Rock, Progressive Rock, Instrumental)
There's quite an abundance of one man post-rock projects especially in the past year or two, mostly thanks to the pandemic, and a good chunk of them have surprised us with quality production values and creative songwriting chops. Being a one man band requires the artist to excel in a lot of things and even by those standards, Robert Evraets Jr., the chief architect of Hereafter. He shows that the right amount of commitment to one's own musical process, awareness of the technical know-how and production capabilities and diverse knowledge of not one but three instruments can make a huge difference. His sophomore record In The End, We'll All Become Stories is quite the banger with a plethora of ideas and influences creatively pieced together that range from pacifying post-rock melodies to dynamic progressive grooves and occasionally flaunting some delicious shredding awesomeness. The record rests comfortably on the foundation of a typical post-rock recipe of gradual buildups and explosive crescendo. However, the fluidity of such passages within each track is what makes this album a noteworthy example of how to make post-rock music interesting. If grooving and headbanging while simultaneously getting into a deep introspective state is your jam, then this album will be your new best friend.
---
Atrium Libre - Falling Snow (Dark Ambient, Lo-Fi, Experimental)
This was a complete random discovery for me but it has managed to capture my attention in ways that only a very handful of dark ambient albums truly have throughout my journey with the genre. This mysterious group from California dabbles in a multitude of influences ranging from lo-fi to electronic and even throwing some psychedelic soundscapes for good measure while sticking to the core of dark ambient essentials. Their debut album, Falling Snow, is something straight out of a fantasy novel; the artwork is strongly reminiscent of the land of Narnia. But the music reflects more of a Narnia from an alternate, possibly dark dimension. Most of the tracks are slow, quiet and pretty with a sense of foreboding but there are occasional bouts of surprise heaviness in some tracks like "Way Home" and "Wind" that sends the listener on a kaleidoscopic journey through the vast reaches of their imagination. There's a certain sense of mystery and introspection with the record that I can't quite lay a finger on and I can't resist the urge to put Falling Snow on loop while getting lost in the thick blanket of atmospheric soundscapes over and over again.
---
Here are our honourable mentions:
A Sea Of Dead Trees - Garmonbozia (Shoegaze, Post-Rock, Instrumental)

Black Flak and The Nightmare Fighters - Ad Meliora (Post-Rock, Shoegaze) Be sure to check out our review here
and also our long interview with BFNF here!

Eternal Valley - Kingdom Of Misery (Blackgaze, Post-Black Metal)

Lantlôs - Wildhund (Shoegaze, Blackgaze)

Mesarthim - CLG J02182-05102 (Cosmic Black Metal, Synthwave, Space Metal) Be sure to check out Knut's review of their last EP here!

Signal Hill - The EPS (Expanded and Remastered) (Post-Rock, Ambient, Instrumental)

Slowly Rolling Camera - Where The Streets Lead (Jazz, Trip-Hop, Electronic)

What Aleph Said - ÆONIA (Post-Rock, Instrumental)

Year Of No Light - Consolamentum (Doom Metal, Sludge Metal, Post-Metal) Be sure to check out Thorsten's appraisal of the record here

Foto Credit: Cover pic for this July Roundup by Mircea Becherescu (check out his Instagram!)