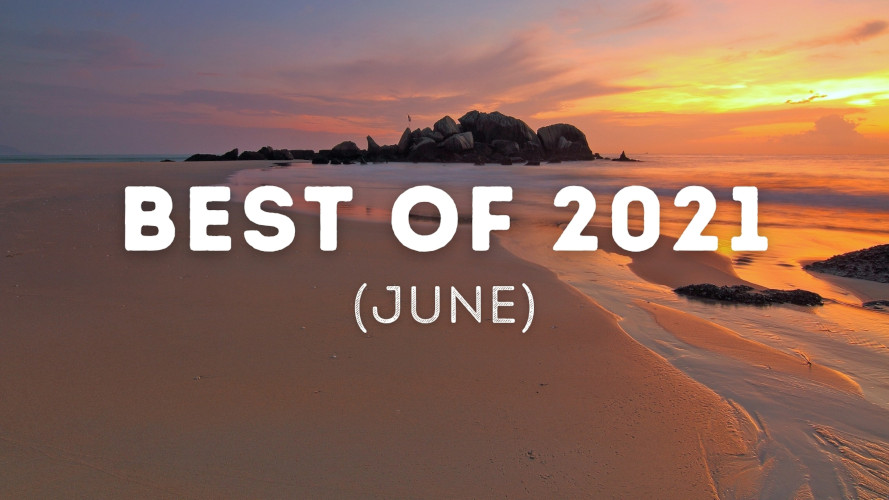 WherePostRockDwells - Monthly Roundup June
09 Jul 2021 - Supratik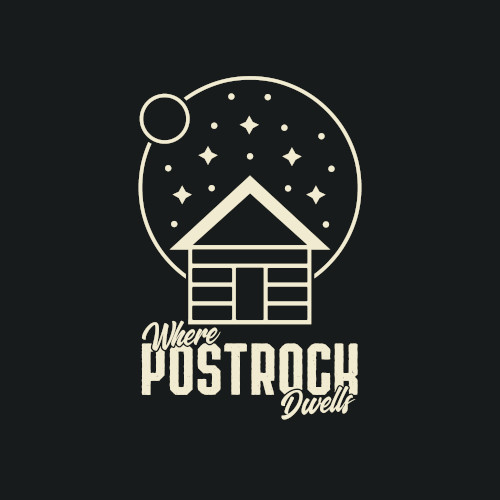 There is just no end to the wonderful recommendations by WherePostRockDwells and we are thankful for another edition of his monthly roundup!
RWYR - Distance (Electronic Rock, Post-Rock, Ambient)
When I heard that RWYR is a side project of the lads from Dublin based post-rock group Overhead, The Albatross, I got both really excited and nervous. The excitement was in part due to the long, arduous wait for a new album from the band yet the nervousness creeped in as my mind was hooked on to the idea that Distance is a follow-up to Learning To Growl. Nevertheless, I was in for a treat and was gobsmacked by the record ! Distance gives more room for the band to flex their electronic and trip hop muscles while taking a break from orchestral and cinematic tendencies that have been a core element of Overhead, The Albatross. However, the true beauty of the record lies in the fact that it's composed by inventive musicians who've discovered and mastered the art of balancing dynamic contrast, catchy melodies and even danceable grooves. There's an omnipresent industrial and gritty quality that is complimented, but never overpowered, by an anthemic silhouette and this continually pushes the envelope for the band. Another great highlight of the record is the mix of live and sampled drums; this is an evident show stealer in some of the tracks like "In Essence", "Rigid" and "Event Horizon". However, there's so many combinations of elements in play that a listener can always find new things to enjoy the songs. I'd not hesitate to give RWYR full points for sheer creativity, flair and consistency.
---
Treebeard - Nostalgia (Post-Rock, Progressive Rock, Krautrock, Psychedelic)
Treebeard started out as a one man band from Melbourne, Australia that released two EPs, Of Hamelin and Pastoral, before morphing into a full fledged band. They decided to re-record, mix and master some of the tracks from the previously released EPs as well as adding some new songs and released Nostalgia this year. This unexpected move by the band certainly paid off well as the eight songs on this record lay out an arc of reverence, chaos and resolution in gorgeous and different shades of gray within post-rock tropes. Combining post-rock soundscapes and progressive rock elements and sporadically throwing in some krautrock/psych for good measure, Treebeard rarely present anything straightforward throughout the record. In fact, the long and winding song structures and mood shifts help build a strong narrative. The rising walls of sound builds and builds until crumbling under its own weight and that's a wondrous experience in and of itself. There's a fair amount of vocals present in the record and they are folded intricately within the mix, never rising above other instruments even during the quietest moments. Nostalgia has a moody, emotive air building it with consummate tones in both rhythm and melody and ultimately paving way for an atmospheric voyage that exudes a complex emotional feeling.
---
Dûrga - Sequoia (Post-Rock, Post-Metal, Post-Hardcore)
Blending different genres is not an uncommon thing in the post-rock universe. It's a valiant yet risky endeavour to stick to creative guns without falling into the abyss of self-indulgence. Enter Dûrga, a post-whatever power trio from Valencia, Spain, who love to push boundaries with a great degree of fortitude. They made one hell of a statement with their 2018 record, De Lira Ire, regarding their experimentation prowess and have continued with their trend of succinctly amalgamating various influences and displaying a lot of maturity with their latest record Sequoia. Sequoia is an exercise in understanding unexpected shifts in sonic aesthetics. There are plentiful of signature post-rock sounds throughout the record yet the swift zigs and zags thrown in the mix would often catch me off guard. It's like you know there's a storm coming but you don't quite know when it's going to hit you and you can't possibly prepare for it. Tracks like "Seeds", "General Sherman" and "Falling Leaves" are perfect examples of that. On the surface it might sound like a tasty post-rock/metal riffs before it takes a sharp turn and plunges into cracking post-hardcore territory. Dûrga have created their own personality and deserve to be in the league of this era's best experimental artists that have continually baffled audiences.
---
Here are our honourable mentions:
Amber - Boundary Of Time (Post-Rock, Indie Rock, Math Rock)

Amenra - De Doorn (Ambient Blackened Post-Metal) Be sure to check out our review here!

Amiina - Pharology (Neoclassical, Post-Rock, Experimental)

Bossk - Migration (Post-Metal, Sludge-Metal) Be sure to check out our review here!

Delaa Fargis - Collapse Of Meanings (Ambient, Neoclassical, Post-Rock)

Echo Says Echo - Pause (Post-Rock, Progressive Rock)

Immanu El - Distance (Ambient, Cinematic Post-Rock)

Immanu El - Distance (Ambient, Cinematic Post-Rock) Be sure to check out Pat's review here

ISON - Aurora (Doomgaze, Space Ambient) Be sure to check out our review here!

Longwinter - Burning Season (Post-Rock) Be sure to check out our review here!

Outlander - Sundowning/Unconditional (Doomgaze, Shoegaze) Be sure to check out our review here!

Retreat! Retreat! - The Monomyths (Post-Rock)