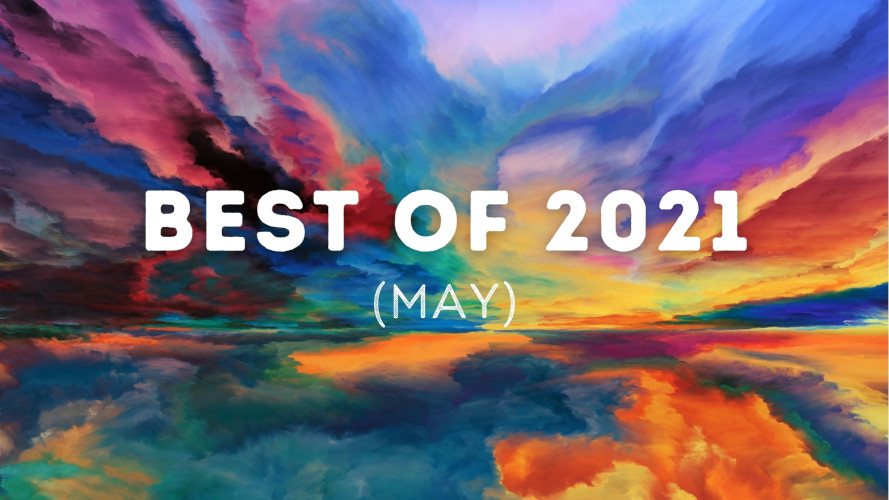 WherePostRockDwells - Monthly Roundup May
18 Jun 2021 - Supratik (former writer)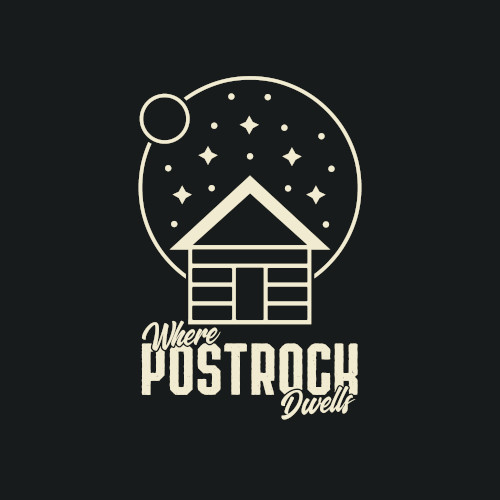 Here is the May roundup provided by Supratik Sartak, the guy who initiated the world's best YouTube-Channel for anything "Post"!
At The Grove - …And All The Fear We Left Behind (Post-Rock, Progressive Rock)
It is such a great feeling when one comes across an album this mature and charmingly that also happens to be the band's debut. At The Grove is an instrumental post-progressive-whatever project of multi-instrumentalist Dennis Abstiens from Münster, Germany. Being a drummer himself, Dennis puts more focus on the complex rhythmic nuances and fascinating melodies.
This record excels on the overall creativity, cohesiveness and dynamism throughout 10 tracks that keeps the listener hooked throughout the runtime. There is also a lot of attention to detail on inter-woven textures, the ebbs and flows between post-rock and progressive undertones and great use of each instrument. Brace yourself for a lot of twists and turns interweaving throughout each track but don't let that intimidate you; Dennis ensures an effective display of heavy progressions that balances warm atmospheres and urgency with a lot of chutzpah!
---
Hurry Up Brothers - All Is Beautiful. I'm Okay To Be Alive. I'm Okay To Die. (Post-Rock)
There have been a very handful number of artists who choose to combine Post-Rock with a strong political message (Godspeed You! Black Emperor and Staghorn are some of the most well-known examples in this scenario) and it's not an easy feat to achieve. This new post-rock band from Iowa and California (USA) has certainly taken up the challenge and delivered a strong debut album that inspires the listener through powerful, lofty melodies that fills the listener with overwhelming optimism even in the direst situations.
There's a strong sense of adventure and a feeling of the classic triumph of good over evil interspersed throughout the album. The twinkly melodies are put in an overdrive with tremolo picking and vivifying crescendos and take the listener on a nostalgic trip. This is not just a political record; it goes above and beyond what's portrayed in the album artwork and that's definitely something that needs to be experienced rather than preached about.
---
Sauf Les Drones - Chercher Le Trouble (Post-Rock, Neo-Classical)
Post-Rock with neoclassical sensibilities has been one of my favorite things in the genre and I spend a great deal of time discovering artists that like to careen towards the jazzier realm. Despite countless hours being spent diving into numerous rabbit holes of the post-rock world, I somehow overlooked this splendid band from Montreal, Canada. Their latest EP, chercher les trouble, is an impressive record that traverses through post-rock, neoclassical, jazz and art rock shores. Sauf les drones just needed 3 well fleshed out tracks to make a bold statement about their technical and creative prowess. Every track of the EP is a journey within a journey and there are many highlights that makes chercher le trouble a highly invigorating and introspective experience.
The opening track is a fairly uplifting narrative with fetching melodies, vibrant piano lines along with lots of rich guitar atmospherics and horns that would make you dream about vivid, colorful landscapes. The subsequent tracks, however, break that bubble of charm and push the listener into murkier territories by virtue of patient drone passages with sporadic bouts of explosiveness scattered throughout. There are virtual nods to bands like GY!BE, A Silver Mt. Zion and The Kilimanjaro Darkjazz Ensemble, so it's a must recommended album for fans of such artists.
---
Here are our honourable mentions:
The Paper Sea - Shadow Falls (Cinematic Post-Rock)

Loscil - Clara (Ambient, Drone, Electronica, Experimental)

Nadja - Luminous Rot (Ambient Drone, Industrial Doom)

Fly Pan Am - Frontera (Post-Rock)

Rædsel - Menetekel (Post-Rock, Progressive Rock)

Unwed Sailor - Truth Or Consequences (Indie Rock, Alternative Rock, Shoegaze)

Methadone Skies - Retrofuture Caveman (Psychedelic Rock, Post-Progressive Rock, Instrumental)

Psychonaut - Emerald (Post-Metal, Sludge)

Dimwind - Slow Wave Violence (Post-Rock, Post Metal)

The Abyss Inside Us - What Words Can't Say (Post-Rock, Neoclassical, Instrumental)

Black Hill - Maze In The Dark Forest (Ambient, Electro-acoustic, Alternative)

alicirno - The Darkest hour (Post-Black Metal, Blackgaze, Post-Rock)