Scene Report No. 1 - Budapest Post-Scene
01 Jan 2021 - Thorsten
Genre: Post-Rock / Post-Metal
Located in the middle of Eastern Europe right on the Danube and between the mountainous part of Hungary and its lowlands is Budapest, a city known for its rich history, its secession style architecture, its baroque and Neo-classical style buildings of the 18th to early 20th century that is at the same time a mecca for people from all different backgrounds, also musically.
While, before the collapse of the Warsaw Pact-states and the fall of the Iron Curtain, Budapest was often being associated with classical music, its old opera house and composers like Ferenc Liszt since the late 90s it has also become the center of a new pilgrimage with the famous Sziget Festival taking place on a Danube island and attracting more than 500,000 in the span of one whole week. The festival is not only famous but also one of the best in all of Europe winning the award for Best European Festival twice in the 2010s. However, it is remarkable how few bands outside of the usual rock and pop genres perform at Sziget, and anything "post" can literally not be found on the lineups of the last few years.
The festival is, as mentioned before, also known for its location on a beautiful island in the Danube. And one should not forget that music is always influenced by its surroundings – may it be social, political or architectural. The latter, of course, is dominated in Budapest by buildings from the 16th and 17th century onward with many baroque (have a look at the Kiraly and Széchenyi baths) and revival style buildings (the House of Parliament is world-renowned). However, you can also find Art Deco, or Secession Style buildings, see the Museum of Applied Arts or the beautiful Parisiana, which once was a cabaret, are examples. The city also features some buildings in the socialist-classicism style (note the Körszálló hotel building). The Central European University Building and the MüPa again are highlights of contemporary architecture in the Hungarian capital. Imagine walking through these streets with so many interesting buildings, their styles and history all combined by a lively group of inhabitants known for their hospitality. Two of Budapest's most famous clubs – the A38 and Dürer Kert can also be connected to the architectural landscape of the city, but more about that a little later.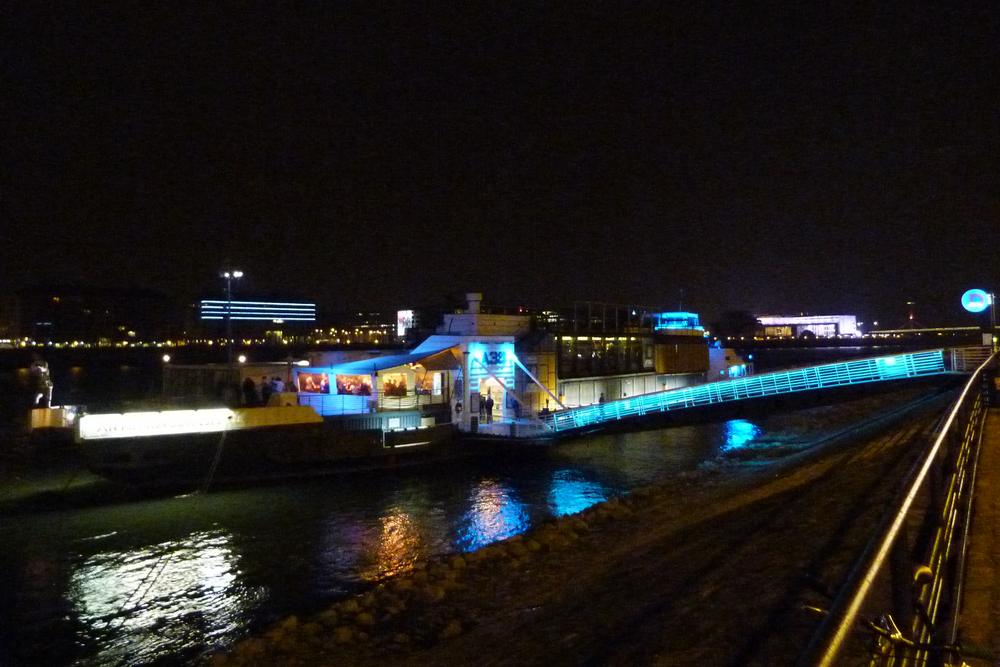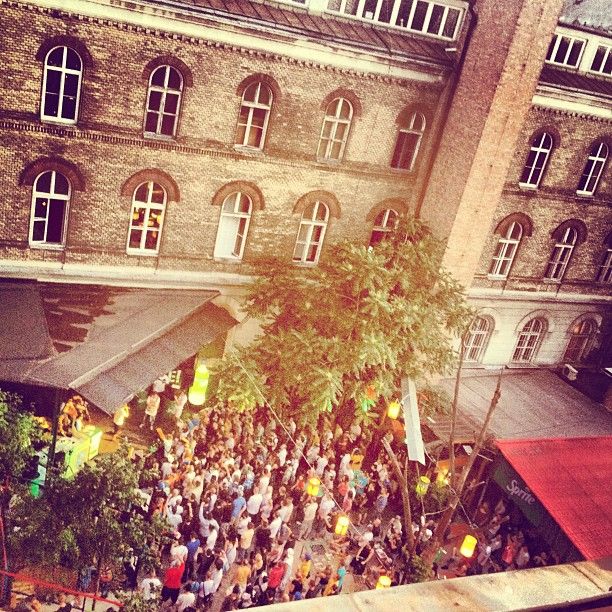 Politically, Hungary is nowadays known to be a place ruled by a very conservative government, fronted by Victor Orban. However, the image of a near totalitarian state that some might have in mind when thinking about the country is definitely not the case when we talk about music. All the interviewed artists said that they do not feel any kind of censorship. On the other side, many of the bands also describe themselves as politically not active and they also say that their music is non-political. It would be far-fetched to say that of course they are non-political in such a state. Let's leave the notion of personal freedom to those people inside Hungary, where some people also state that the state has no kind of interest in the scene because it is simply too small and unimportant.
Nevertheless, the near-simultaneous release of the brilliant records of Hegy and Törzs bring up the question how lively the post-metal and post-rock scene is in Budapest. Talking to a lot of people from the Hungarian scene (you can find all the interviews at the bottom of this report in separate pdfs) one gets the notion of live in the shadows of the Hungarian public and at the same time of a vibrant scene for Eastern Europe with lots of big bands coming through Budapest and playing at Dürer Kert a spot famous for its very open-minded audience and its importance for the metal scene located in an old school complex formerly run by nuns. The complex surrounds a beautiful, classic yard which is also used as an outside pub or event location for screenings, concerts etc. Summer nights outside under the trees sharing one of the famous drinks from Hungary with some open-minded people who might end up new friends – quite an experience. Another important club is A38, located on a ship right on the Danube, talking about a beautiful location. The former Ukrainian stone ship was transformed into its current existence with five different rooms, lots of open space and a pretty modern look. A38 is quite different to the former one, because the venue itself is not as big as the other one and pretty futuristic but its location, right on the river with some of Budapest's staggering houses right on the riverbank makes for a quite unique combination. Some of the bands interviewed for this report already played in either or both of these venues and according to Ágoston Dániel from Dürer Kert the club has like post-rock or post-metal concerts every few weeks and the audiences that turn up are usually quite strong and very loyal with an even stronger focus on post-punk which is also stressed by the success of recent bands like Black Nail Cabaret. There is also a post-festival taking place not far from Budapest called Fekete Zaj that focuses on Eastern European bands (like Black Nail Cabaret) but was also able to bring acts like Jo Quail, Nadja, Oceans of Slumber, The Twilight Sad or Tribulation to the Hungarian mountainside in the summer of 2019. There also seems to be some kind of winter edition taking place in Budapest, maybe you check their website or FB page for it.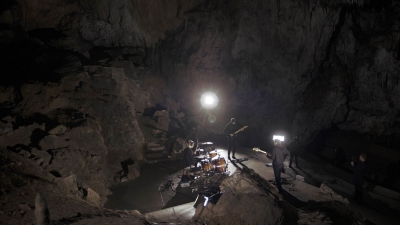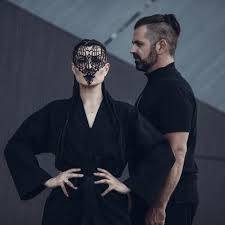 When talking to a lot of the modern bands one name always comes up and that is Pozvakowski, who are regarded to be the founding fathers of anything post-metal or post-rock in Hungary. Most of you will not know this band but might know another great example of experimental music from Hungary, Thy Catafalque. That band, however, is more of a one-man project by Támas Kátai who then invites others to accompany him on some of his records. He definitely helped to push Hungarian music with his unusual, very experimental approach, which surprisingly seems not to be a major influence on the scene, as most bands spoke about Pozvakowski – and if you listen to both bands you will notice that their music is definitely sharing more with the focal point of this article, the new post-scene. The band is already together since 1999 and set out as "a noisy, instrumental power-trio, where we won't use the usual forms" as Adam describes it. The band drew a lot of inspiration from old 80s and early 90s noise bands and labels such as Amphetamine Reptile, Touch and Go – Adam also says that he listened to Slint, one of the iconic early post-rock bands that also released on Touch and Go; nonetheless he doesn't mention them as one of his major sources of inspiration but rather bands like Cherubs, Hint, Man or Astroman or Jesus Lizard, Shellac or Cop Shot Cop. Only later did he see that people called the music he and his fellows made post-rock and were compared to bands like Tortoise. Nevertheless, that never meant anything to him, also they shared the stage with several post-metal acts like Pelican, Torche, Jarboe or Baroness, which also implies that they are more on the post-metal side (which makes sense for he also says that "We were just playing very loud, louder than anyone else in the Hungarian underground"). Listening to their early stuff (for example the sinus EP from 2002), you can definitely see both ideas – why people would identify them as "post" but also their noisy roots.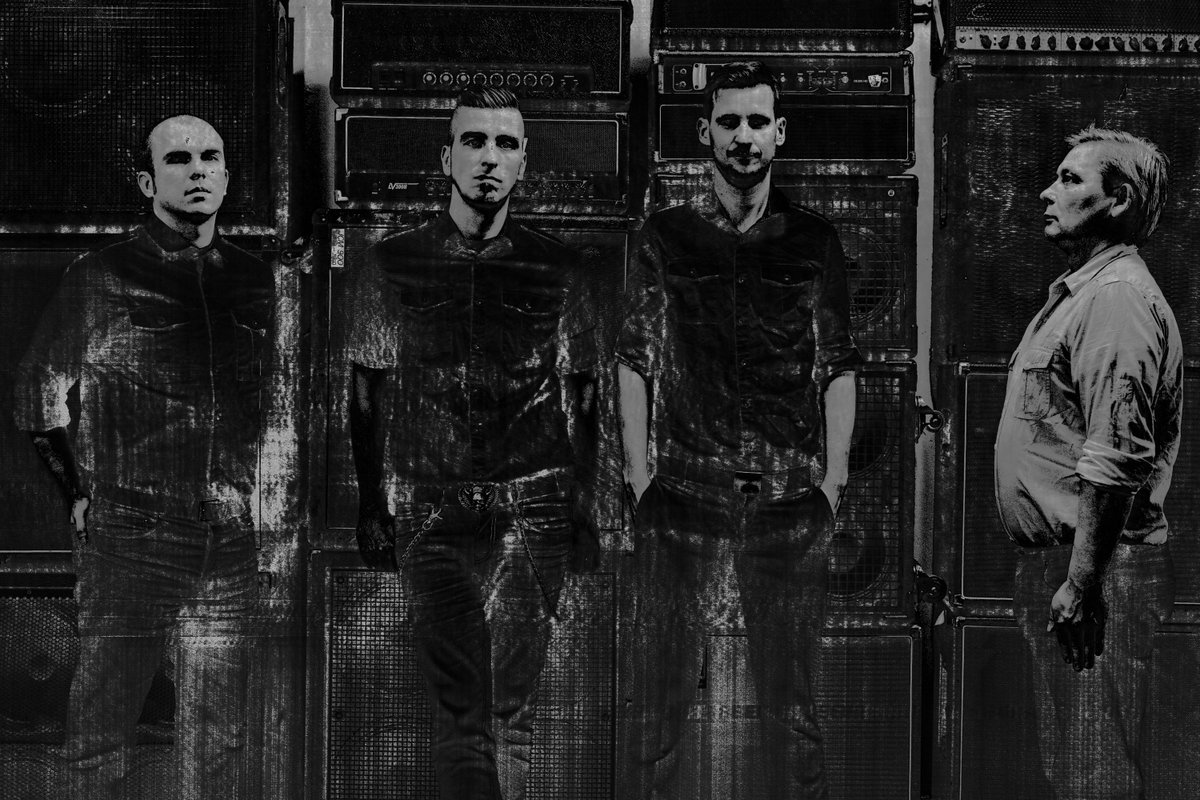 Nevertheless, it seems as if there is quite a gap between Pozvakowski's beginnings and a real scene of Hungarian post-bands, even though most of its protagonists still see it as one group of bands1 which is interesting because at the same time it can be seen that the attendances go up, seemingly it is more of a receptive than a productive scene. Hegy and Törzs, who are open to do some concerts and tours together, are not even sure, where this post-scene will go in the future and some of their hopes lie outside Hungary. Naturally something like that needs something like a backing by a label or a good booking agency. Törzs have now made a step in that direction with signing to Golden Antenna Records from Germany, however this is a singular event for the Hungarian post-scene. Most of it is done in accordance with the DIY principle, for Pozvakowski it has always been that way, as Adam explains: "I am my own distro and label.. I don't believe in any sort of [such] thing. We didn't get any kind of help or anything through the years. And it's absolutely OK, I don't have [any] problem with it.. We wanted to record albums, so we did, wanted to go to tour, so we did." Feel the punk-attitude flying through these words.
Success outside of course also depends largely on the bands involved. Some of the bands that are already in it for several years are Perihelion who play a kind of post-influenced, blackened prog metal and sing in Hungarian, which of course doesn't make it easier on the global stage; or Beriloom and the Doom whose oftentimes acoustic post-rock is really mesmerizing and very gentle; one of the already gone bands from the second wave was Torn from Earth, who had their own rather sludgy approach to post-metal a bit like a crossing between Red Sparrowes and The Ocean.
This fall saw the release of two outstanding post-albums, Hegy's We Won't Make it Home and Törzs' record Tukör. While Hegy plays a very modern and grounded kind of post-metal, Törzs are much more playful and combine wide-ascending guitar lines with a spacious production that can not only be heard but also seen, as they released a video of the recording a few weeks later. And this recording highlights not only the skills of the band but also the spot where it was done, outside of Budapest in a cave which is part of the UNESCO World Heritage. Soma from Törzs describes the way he got the idea: "I was listening to our rehearsal recording, and just realized that we have [such] big reverbs on all our tracks that we should do this record in a place where the atmosphere is similar to the songs." And indeed, when you listen to those songs, you're automatically transported to that cave where the songs and reverberations have just so much space to float and come back that it is simply amazing. For all those interested in how the recording took place – you can find a video of the whole thing online on WherePostRockDwells' Youtube-channel. If you want to get the full thing of a record that is already really impressive, you should watch the video, it is really worthwhile watching as you get a pretty good impression into the recording process itself and you can see how tight the band is together. And the intro is really mesmerizing!
There are lively signs of a continuation of the Budapest-scene with new bands like S O N Y A who play a cinematic version of post-rock with a tinge of 80s synth-soundtracks; Kytaro is a trio who seemingly take Pozvakowski's notion of a noise-infused post-music to heart, they might be considered their stylistically closest followers; Wasted Struggle is a four-piece focusing on the modern screamo side of post-metal, very much in the vein of Vein, they will release their next record in Mid-January; Black Nail Cabaret on the other side of the spectrum are definitely Black Nail Cabaret, the art pop duo using a lot of synthesizers for their version of post-punk. The variety between these bands, the different approaches and a steady flow of new bands makes it clear, that this scene is flourishing.
So you see, the post-scene in Hungary is affluent and striving and if you want to witness a scene on the verge of "breaking it", of gaining a wider audience for all its diversity and DIY-attitude – then give these bands a listen and discover more than this tip of the iceberg. If you then throw in the beauty of Budapest itself and the level of attraction that some locations like A38 or Dürer Kert have (also among big international acts) then you might find yourself, planning a trip to the Danube in your mind. It is definitely worth it!
For your further listening pleasure and for organizing your own field trip:
Bands to check out
The Founding Fathers
Pozvakowski (noise influenced post-metal)
Angertea (Tool'ish prog-metal)
Thy Catafalque (avantgarde metal)
The current forerunners
Hegy (post-metal)
Törzs (post-rock)
The Second Wave
Beriloom and the Doom (post-rock)
Entropia Architektura (experimental doom)
Perihelion (blackened prog metal)
Torn from Earth (sludge)
Ultranoire (electronica)
The New Additions
Black Nail Cabaret (synthy post-punk)
Kytaro (noise)
Planetdamage(industrial)
S O N Y A (post-metal with female vocals)
Wasted Struggle (screamo, post-core)
Hotspots
Fekete Zaj Festival (usually taking place mid-August) or Fekete Zaj Facebook
Labels/Zines/etc.