Interview with Rylan Gleave
03 Sep 2023 - Thorsten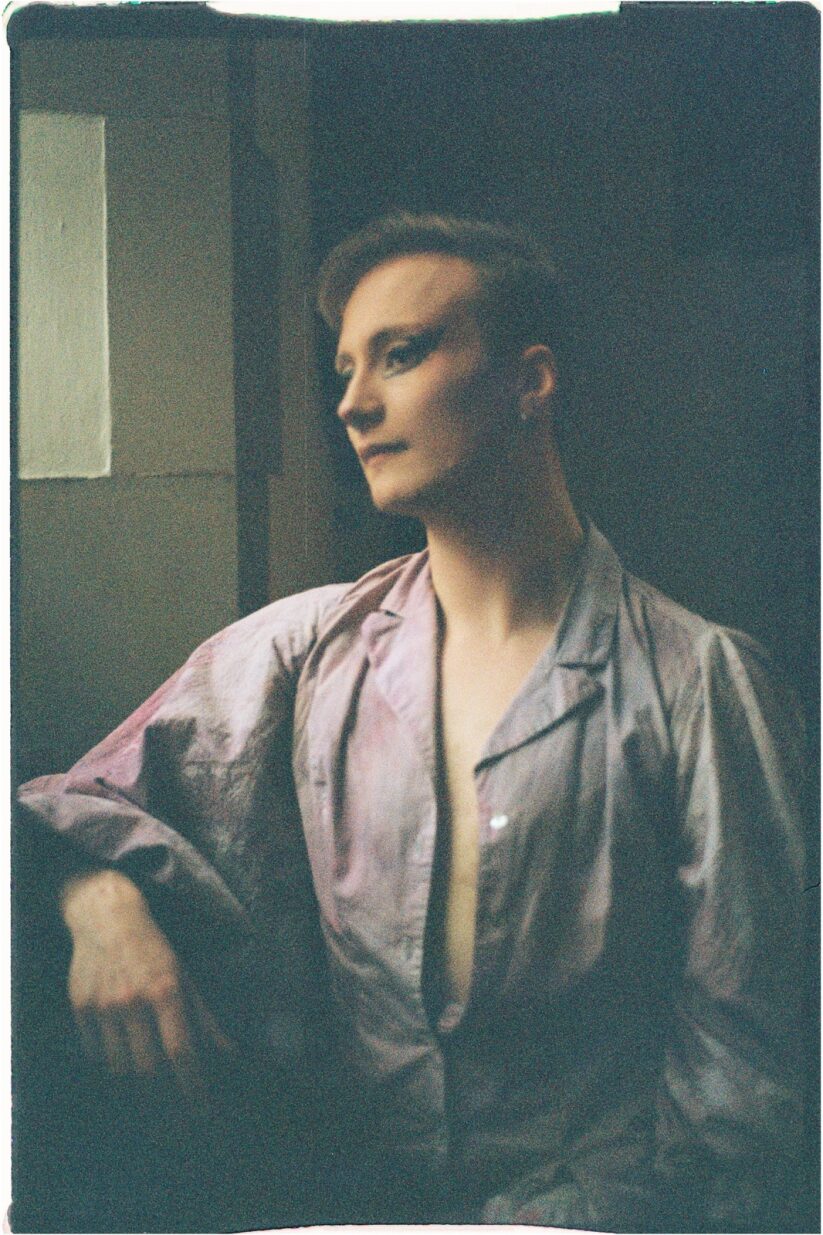 Transit. Transition. Transformation. All words that share more than just the starting syllable. All also indicate a progression from one "spot" to another. Rylan Gleave has gone through such a progression which we already spoke about in our review of his debut album In Chemical Transit which took us by surprise because it plays on and with audio from three very different periods of time in Rylan's life. Furthermore it is a literally mesmerizing record as it combines Avantgarde soundscapes with real Classical vocal lines and songs. More than enough reasons to sit down and talk to Rylan.
Rylan Gleave might be known to many of you as the live voice of Scottish Black Metal-Avantgardists Ashenspire and yet this record has only very few connections to the band's sound apart from him. His work might be better compared to Lingua Ignota or Diamanda Galas - I dare not name any Classical singer for sheer lack of good modern singers for such arias. The three different recordings of Mozart's "Voi che sapete cosa é amor" from Mozart's The Marriage of Figaro show Rylan's voice at three different points of his transit. When we were talking to him we found out a lot about that transition and the psychological effects connected to it, but of course we also touch on many, many other topics so you can be sure that this is one of the most interesting interviews we have done up to now. Enjoy!
Shirts of the day: healthyliving & Aereogramme
If you want to support Veil of Sound, there are two ways: First of all - be a friend, tell a friend! Spread the word about our work. Second possibilty: Support us on Patreon and enjoy our interviews two days ahead of everyone else!