Albums of the year by Stephan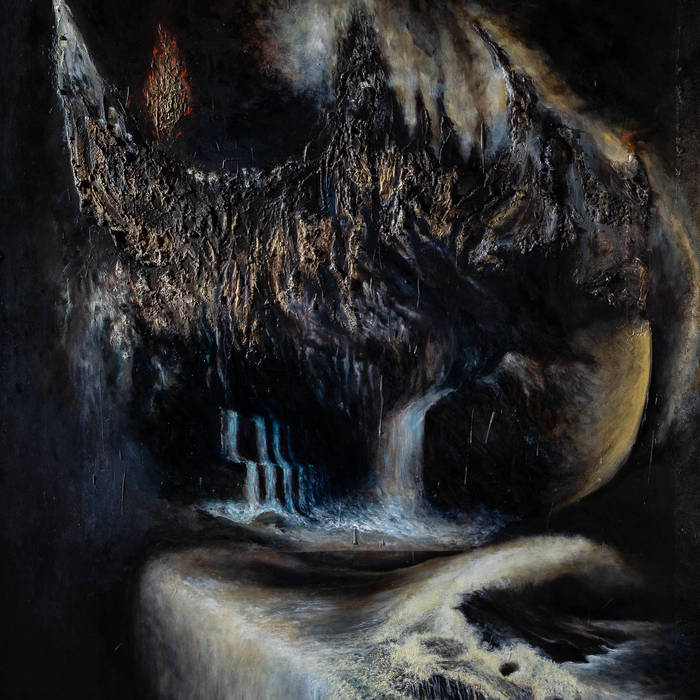 AD NAUSEAM - Imperative Interceptible Impulse
Favorite track: Inexorably Ousted Sente
Release date: 12 Feb 2021 | Bandcamp
Was it a good year to give dissonant death metal an ear? My favorite album of 2021 says yes! The Italians never play anything else but pure death metal, yet at the same time turn the genre completely on its head with a unique tuning, vivid dynamics and arrangements inspired by avant-garde composers.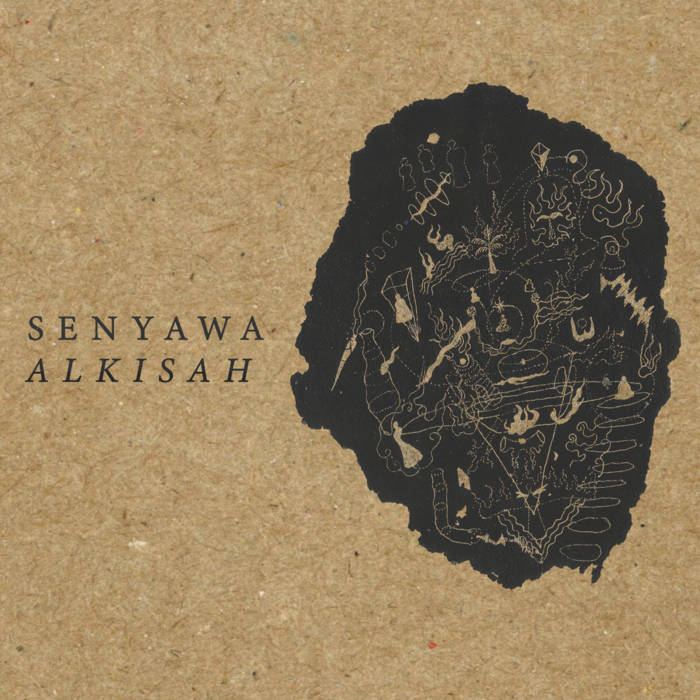 SENYAWA - Alkisah
Favorite track: Istana 宮殿
Release date: 19 Feb 2021 | Bandcamp
Released in dozens of different versions by a multitude of different labels around the world, this album by the Indonesian experimental drone folk duo is not just exceptional in its distribution, but also in its heavily bewitching musical content.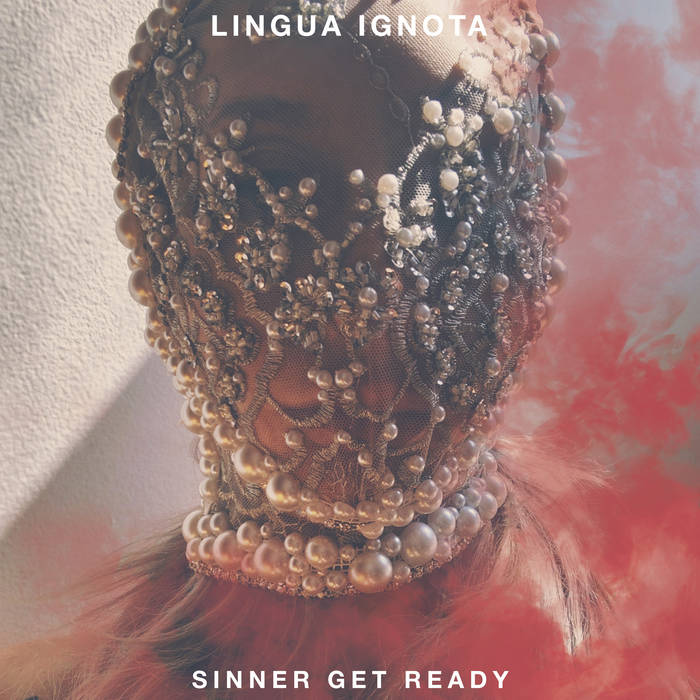 LINGUA IGNOTA - Sinner Get Ready
Favorite track: Man Is Like A Spring Flower
Release date: 06 Aug 2021 | Bandcamp
EVERY SONG TITLE AND EVERY VERSE ARE WRITTEN IN CAPITAL LETTERS. BECAUSE HOW ELSE COULD YOU POSSIBLY REFLECT THE BIBLICAL WRATH AND PAIN WHICH KRISTIN HAYTER UNLEASHES UPON US? MORE NATURALISTIC AND MORE BEAUTIFUL THAN BEFORE, YET STILL BRILLIANTLY UNCOMFORTABLE AND UNCOMPROMISING.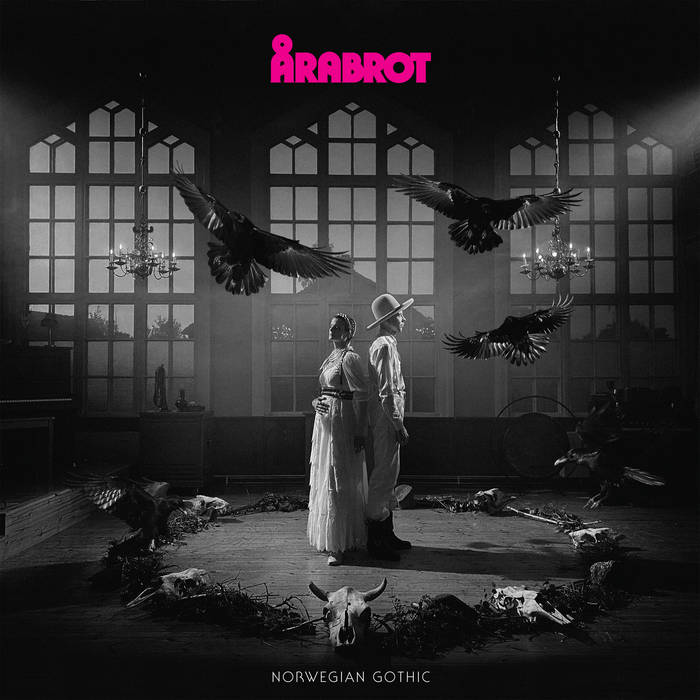 ÅRABROT - Norwegian Gothic
Favorite track: The Moon Is Dead
Release date: 09 Apr 2021 | Bandcamp
The evil twin of Karin Park's Church of Imagination is a versatile dark noise rock / post punk masterpiece, filled to the brim with infectious hits and surprises. It evokes the 80s and 90s, but ultimately is a timeless colourful carnival of rebellious rock'n'roll.
SONS OF KEMET - Black To The Future
Favorite track: Envision Yourself Levitating
Release date: 14 May 2021 | Bandcamp
Armed with two drumkits, tuba and saxophone, the Sons and guests like Moor Mother and Joshua Idehen continue their fight against the pain of the African diaspora and explore Black identity with a spectacular mix of bebop, funk, hip hop, Carribean and tribal music. Essential not only for contemporary jazz-heads.
---
Further recommendations
Even though I've just already met my mandatory jazz quota, I cannot dismiss you into the new year without recommending a cut that goes a little deeper: You don't know what the grand spiritual jazz mastery of John and Alice Coltrane, of Pharoah Sanders and Sun Ra is all about? The Space In Which The Uncontrollable Unknown Resides, Can Be The Place From Which Creation Arises (ATA Records) by WORK MONEY DEATH will give you answers. Take the two long tracks of this heartfelt and authentic homage to A Love Supreme and Karma as a gateway drug and thank me later! And if after that you still ask yourself what the superlative of playing yourself into a frenzy sounds like, the answer comes from Denmark and is called MYTHIC SUNSHIP. Among myriads of great psychedelic rock releases their new album Wildfire (Tee Pee Records) stands out with a constant outburst of creative energy that more than justifies the album title.
Ok, so that's not heavy and insane enough for you? I give you Cockschmerzen (HauRuck!) by NOKTI! Imagine Oranssi Pazuzu meeting John Zorn puking on The Mars Volta slapping System Of A Down with Laibach! Featuring members of the blackened dissonant post metal group Hesperian Death Horse this Croatian pack of maniacs needs only six tracks in fourteen minutes to blitzfuck your brain into gooey mush.
Now you'll seriously need to come down and repair your synapses with some pure piano music. But don't underestimate NAOKO SAKATA, only because she's just one woman playing seven improvisations on the black and white keys! The combination of emotional depth, dramatic storytelling and stunning prodigy virtuosity on Dancing Spirits (Pomperipossa Records) turns this album into an unmatched experience.
Just as exceptional is my final recommendation for you here, which is called 冥冥 Míng Míng (WV Sorcerer Productions) and recorded solely by Lane Otayonii, the Chinese-American singer of the shoegaze band Elizabeth Colour Wheel. OTAY:ONII's second solo album is an enigmatic, untouchable artistic statement, which both vocally and instrumentally weaves a tapestry from Dead Can Dance to Björk and from Eastern folklore to brutal electro noise.